In a small and uninspiring basement room in the Royal Northern College of Music in Manchester lies a collection of 375 historical instruments from around the world. The room is somewhat cramped and negotiating the display cases (some as old as the items they display) is not easy. However, do persevere, as what the collection has to offer is rare and remarkable.
The collection is an amalgam of three smaller collections; two of which were private collections bequeathed to the college by their respective owners, Henry Watson and Josiah Chapman. The last part came in 1976 when the city of Manchester added its collection to them.
As you might expect, majority of the floor space is taken up by pianos and their predecessors, and amongst these are some lovely square pianos, a couple of early 19th century harmoniums, Aoelian harps, dulcimers, autoharps, a beautiful Italian virginal from 1540, a lovely decorative 1791 harpsichord and a 17th century spinet made in London.
Squashed around the walls and even in amongst these beautiful instruments lie display cases and shelves crammed with the smaller instruments. There is a logical order to the collection though. As you progress you come first to European stringed instruments, then to wind (brass and wood), and finally to instruments from other parts of the world.
In the string section, there is an impressive collection of the curiously named English Guittar. (yes it IS spelled with a double 't') . In looks it is much more like a lute than a guitar we know today, as it is much squatter, fatter, and has more frets.
Of note here too is a lovely Division Viol of 1698 which has beautiful marquetry on its stem; a pair of Kits (basically miniature violins) in their case c1800; The Hardanger Fiddle, ( decorated with seashells and from Norway; 1898 ); and a lovely Violino-piccolo made by Stradivarius in 1685.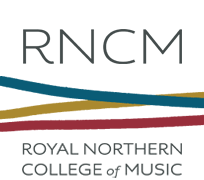 The next case shows a few larger string instruments, all decorated in amazing detail. All early 19th century Harp-lutes, Dital harps and Lyre-guitars.
The highlight of the string collection though for me was most definitely what must surely be the world's smallest playable violin, complete in its own case and made by John Shaw of Manchester in 1901. The violin is only 105mm long!
Moving over to the wind section, which indeed is much smaller, then various cornets, trumpets, bugles and horns are displayed. Of especial note is the Gruenewald trumpet from Germany c1725, and what is entitled a 'Serpent Horn' which is a long a twisting metal tube culminating in the open head of a snake. Quite gruesome and bizarre, but made in London in 1812.
The woodwind section displays both wood and metal clarinets, oboes and flutes. The most interesting instruments here are the Ophicleides, in particular a Bass Ophicleide made in London in the mid 19th century. There are also a few double flutes (Boehm system).
In the far recesses of the room lies the World Music collection, and the varied instruments on display here are astounding. Ranging from Japanese Shakuhachi and Han Koto, Indian S'ringa, African Sarza, Madagascan Valiha, Chinese Pip'a and Javanese Saron Barung.
Of special interest in this section are, a Himalayan Shepherd's pipe; a Tibetan Kangling ( a trumpet made from a human thigh bone! ); a Poongi (the snake-charmer's pipe); and some beautifully decorated and well-preserved Indian Tambura and Sitars.
Closer to home and there are some ancient bagpipes on display too. A pair of Scottish pipes from c1760; a pair of Irish Union pipes c1880, and a pair of Sicilian pipes from 1825.
The museum also houses some curios too. A 19th century Swiss Music Box with ornate marquetry case and decorated bells; as well as a 19th century English Jingling Johnny and a Hurdy Gurdy.
More interestingly perhaps though is that also in this museum you will find a cast of Chopin's left hand; Sir John Barbirolli's baton, and a lock of Mendelssohn's hair!
The collection is free to visit and is open only at specific times. For these times please visit the RNCM website. To see everything on offer and appreciate it fully you would realistically need only one hour, but it will be an hour most definitely well spent.
Reviewer: Mark Dee
Reviewed: 1st June 2016