Sherry Ashworth was the Manchester born Jewish author who had the privilege of conducting a conversation with Booker Prize winning Manchester Jewish author Howard Jacobson at the Royal Exchange last night. Part of the Manchester International Festival this informal event was held in partnership with the Manchester Jewish Museum, and coincided with the play based on his book "The Mighty Waltzer" about his adolescence. A book which mentions shyness, Jewishness and table- tennis more times than any other I have read.
As with the book, so with the play and the conversation. At his most relaxed Mr Jacobson met every one of Mrs Ashworth's questions with a disarming shrug and a raising of his bushy eyebrows. "You co-curated the exhibition now showing at the Jewish Museum "A smile from Mr Jacobson. " If by that you mean I went to my mothers and asked her if she had any photographs, well yes." What was that like?" Another smile. "Well it was fun…. but it would be wrong to say I was closely involved with the adaptation of the play.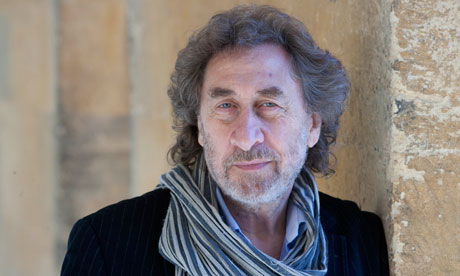 I made on or two suggestions. Blaming his brother for stealing his old table tennis bats and comparing his achievements in competitions only marginally unfavourably with those of Andy Murray in winning Wimbledon he also gave a few insights into the difference between writing a novel and putting on a play. "What you do in a novel is private……. In mine it was about the shame of being me, ignominious, awkward. In a play you are looking at the communal experience. The push-pull between the shame and the grandiose ideas of the adolescent... So the conversation ranged on easily "Table tennis was a good sport for Jewish boys because it was cerebral. "Chess in Shorts" as the exhibition is called.
There was much laughter and, from the questions at the end many in the audience from all denominations who identified closely with his particular experiences.
The general conclusion, after an hour which seemed to whiz by, interrupted only by much laughter, was that the more particular the experience detailed the more general the identification with the emotions behind it. We had a very pleasant evening accompanied by a taste of the exhibition and a book signing.
Reviewer: Elaine Bermitz
Reviewed: 11th July 2016