The theatre was alive with a certain buzz of excitement last night, a buzz that I've never experienced before. Thriller Live came to the Regent Theatre stage with both young and old excited to see the show based on the true King of Pop himself Michael Jackson. I didn't know what to expect from Thriller Live: a musical, a concert or a tribute act. What I got was a huge spectacle which combined all three elements and more. The show takes you through the entire history of Jackson's music, including ABC, Rock Wit you and Thriller. To name just a few.

On entering the auditorium the stage was set, this show heavily relies on screen and is exceptionally technical throughout. The staging itself was very clever, we saw projections of Michael used throughout both young and old. It had several different levels, which included an upstairs which was used frequently throughout the show allowing the dancers to take centre stage at points.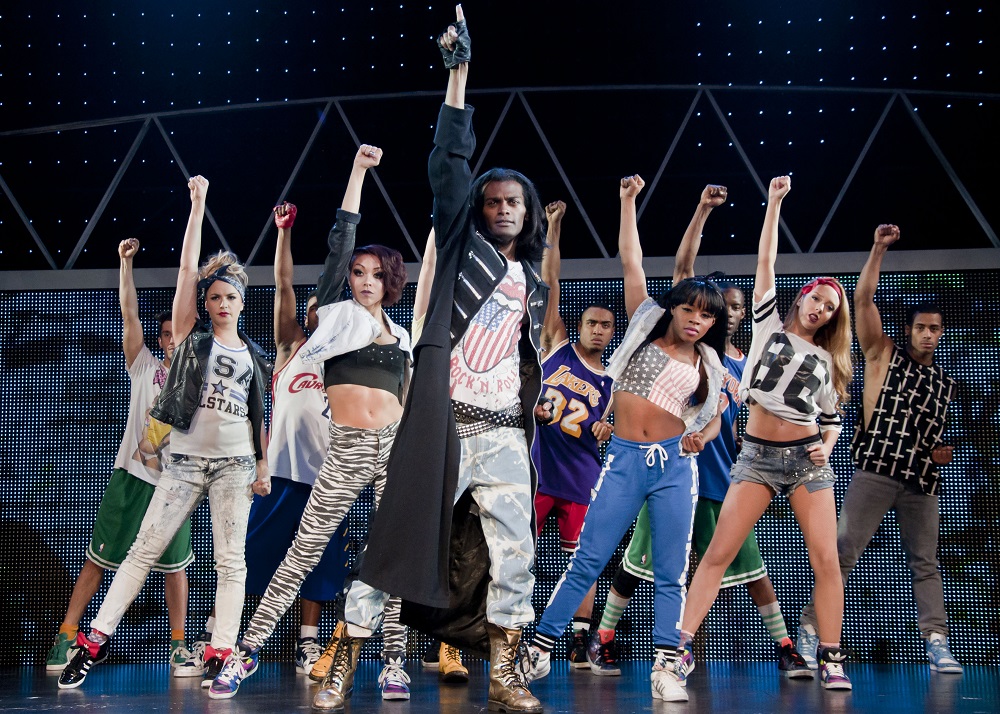 Costume was extremely well thought out, throughout the entire show. Every costume had a node to Jackson. You could tell that they were all inspired by him but they were never copied outright apart from by Sean Taylor, who embodied Michael throughout the show performing as him in the classic and frankly superb remakes of his Iconic dances such as Smooth Criminal and Thriller which were two complete highlights of the show.

The show mainly bases itself around four singers, each with a bringing an aspect of Jacksons iconic and unmatchable vocals to life. Rory Taylor brought out the Rockstar vocals of Jackson's repertoire. When he sang 'She's Out of My Life.' You could have heard a pin drop, he kept the audience captivated with his heart-wrenching performance. Britt Quentin was vocally incredible, he embodied Michael throughout, through the vocals, stage presence and movements. Shaquille Maerice Hemmans had vocals that could melt butter, he's smooth tones fitted perfectly with the others and his solo numbers were spine-chilling at times.

Adriana Louise was a brilliant performer and her vocals were used spectacularly throughout.

The dances in the show get a special mention as this show is not easy, in the slightest they were consistently wonderful, high energy and perfectly in time with each other and at times the projections behind. The band also must be praised and the scored the whole show impeccably, the songs were to another level of skills.

The show included the audience a lot more than your stereotypical musical would, which added to the concert feel of the evening. At several points the audience were encouraged to stand dance and sing along to their favourite classic songs.

My only gripe of the show was at times it could feel very busy, when everyone was on stage you didn't know where to turn or who to look at so it could be seen as hectic. Especially when all the bright colours were present, it could become a bit distracting.

That being said, if you're a Michael Jackson fan of any age this is not to be missed, the closest thing you'll get to seeing the real thing and the audience last night were loving every minute. http://www.atgtickets.com/shows/thriller-live/regent-theatre/

Reviewer: Leanne Ashworth
Reviewed: 15th January 2018
North West End Rating: ★★★★