Written by Henry James, the classic ghost story of unearthly encounters at a remote country house has been brought to the stage by Tim Luscombe and is currently on a UK tour.
Turn of the Screw tells the story of a young governess who takes up her first position to look after a mysterious and distant gentleman's niece and nephew, Flora and Miles. She soon falls in love with the charming children and as sinister happenings begin, she is desperate but potentially helpless to protect the children.
Tim's adaptation casts new light on the well-loved story as it is told in the past tense, through the eyes and memory of The Governess years later. This way of telling the story was a great asset to its portrayal. Understanding the story's contradictions and unreliable narratives, this adaptation allows for a grown- up Flora to investigate the distressing and unsettling events she experienced as a child, pushing her to seek answers.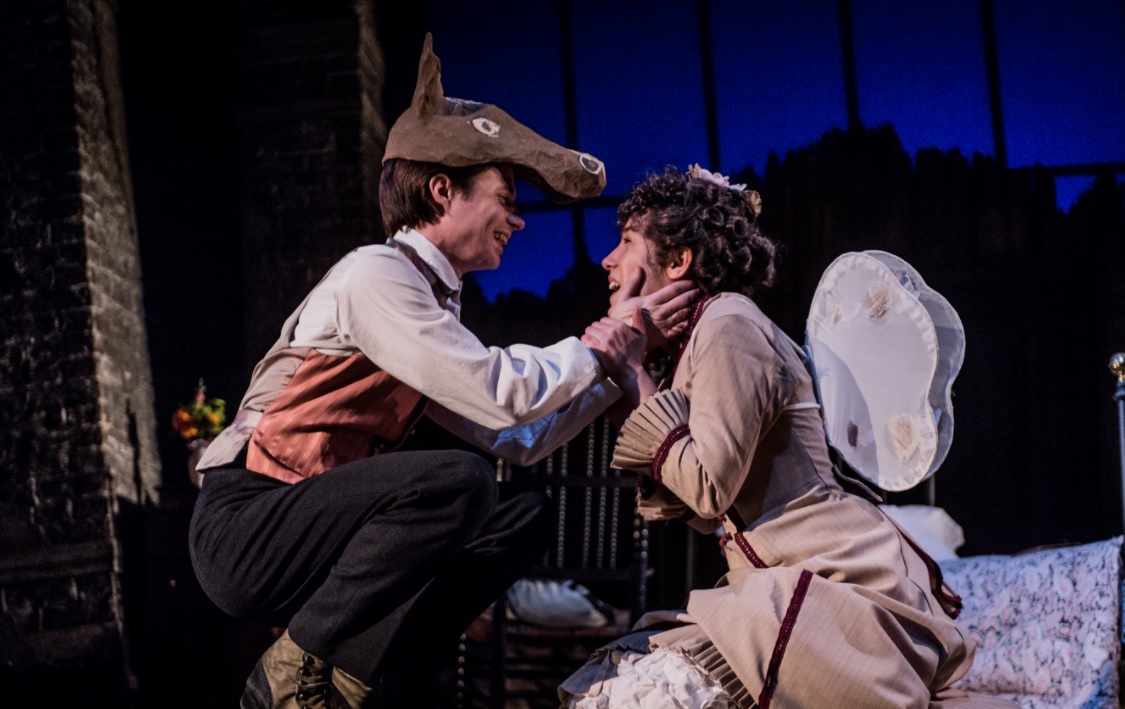 As with other stage productions of ghost stories I have seen, the use of sound and light play a vital role in producing a threatening atmosphere. For this adaptation it was done very well- much of the story bring told around candle light and clever use of shadows. This together with the stage set of slanted proscenium, antique furniture, draped dust sheets and a rocking horse all came together to allow for an unnerving and suspenseful experience.
Carli Norris plays the kind and loving yet distraught Governess very well, effortlessly flicking between the 20 year old naive version of her character to the 40 something year old who's looking back on her experience all those years ago. Equally, Annabel Smith's performance was noteworthy. She plays both an energetic, lively child and a damaged, sceptical adult, switching between the two in an impressive way. Even Maggie McCarthy's character, the maid Mrs Grose becomes a key character in her own right, torn between correctness, loyalty and duty.
Watching this psychological thriller that explores the underworld, afterlife and even mental stability was enjoyable and you are left with a suspenseful and inconclusive ending where you are left to make up your own mind about what is true and what is not.
Turn of the Screw is showing in the Wolverhampton Grand Theatre until the 14th April. After that you can catch it on the reminder of its tour at Worthing, Guildford, Mold, Chesterfield, Eastbourne and Cardiff.
Reviewer: Lowri Hiles
Reviewed: 10th April 2017
North West End Rating: ★★★