I'm one of those really annoying Christmas loving people that starts to get excited way too early. But what can I say, the festivity of the season is my favourite thing. Now as part of my festive spirit, I love any and all Christmas films but Nativity! Is one of the very best, so imagine my excitement when I heard the musical was coming to Stoke-on-Trent bringing all the Sparkle and Shine that comes with it!
The second you step into the auditorium you're greeted by mountains of presents, sparkling stars and red light up lettering boasting the shows name. In all honesty, it looks like someone threw up Christmas and it couldn't be any more perfect for this vibrant show!
Simon Limpkin as Mr Poppy is by far the star of the show. It would be a hard pull to find anyone that could play this role with half the energy he emits during the show. He is quite frankly one of the best musical theatre performers I've ever had the pleasure of watching, his comic timing, vocals and charisma are undeniable.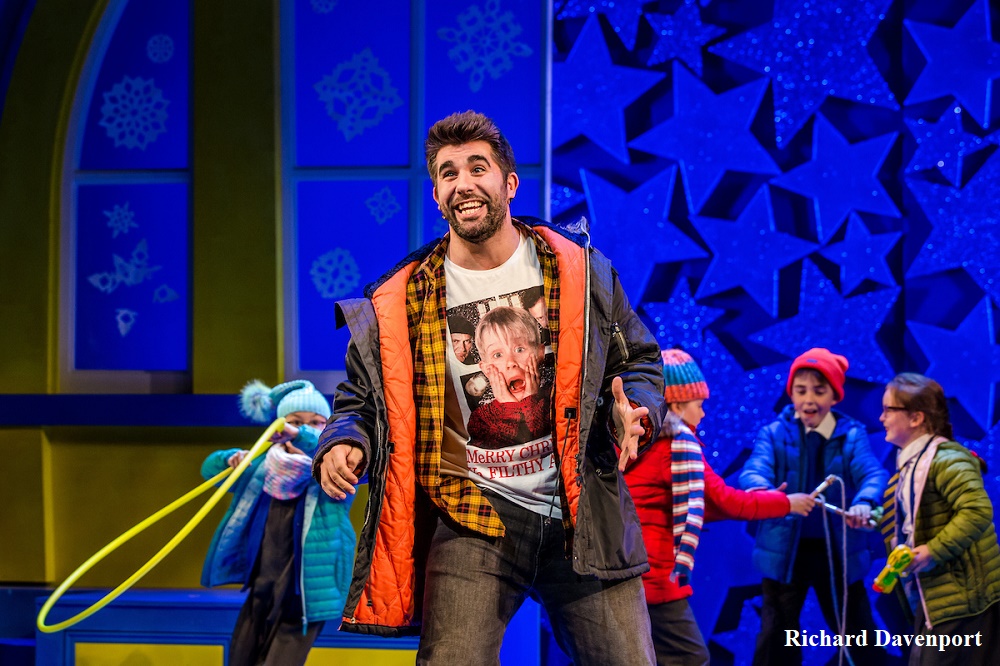 Scott Garnham captures the essence of Mr Poppy perfectly, he has got the deflated aspects of the character portrayed by Martin Freeman in the film to a tee. But with this, is completely likeable and absolute perfection in this role. He has a very sweet aspect to his voice and the friendship between Garnham and Limpkin is very obvious.
Ashleigh Gray is a wonderful addition as Jennifer her vocals add warmth and depth to this spectacular show. Andy Brady as Mr Shakespeare is the perfect villain but is still extremely likeable he is the kind of character you just love to hate!
However, the real highlight of this show is the children. They are simply magnificent, the talent this bunch of children shows is simply remarkable. They're witty and wonderful. My hat goes off to the cast and the creatives of this show as the work that has clearly gone into working with the children is impeccable. It's clear that the adults love working with the children and love their work. It's simply stunning to watch.
The musical is lovely, lively and loud. It's everything you want to get you into the Christmas spirit and more, it's just the happiest I've ever felt during a show. It's bright, bold and brilliant. Full of wonderful songs, dances and spectacular acting. I'd think it a very hard task to fine anyone who doesn't love this show. My face actually hurt from smiling and laughing. This is the perfect way to start your festive season. I'm even looking to watch it again this week.
'Who's Getting the Five Star Review?' Nativity! Is of course.
Reviewer: Leanne Rushton
Reviewed: 5th December 2018
North West End Rating: ★★★★★