Like a hardy sunflower, "Calendar Girls" re-emerges season after season in a slightly different variation each time. First a film in 2003 featuring a bouquet of top female comedy talent, then as a stage play and, now in what must be its most confident, liberating and life-affirming incarnation, as "Calendar Girls - the Musical".
Each season it does precisely what it says on the seed packet and evokes with joy and tenderness the true story of a group of Yorkshire women who, by posing nude for a calendar, raised money for Leukaemia Research.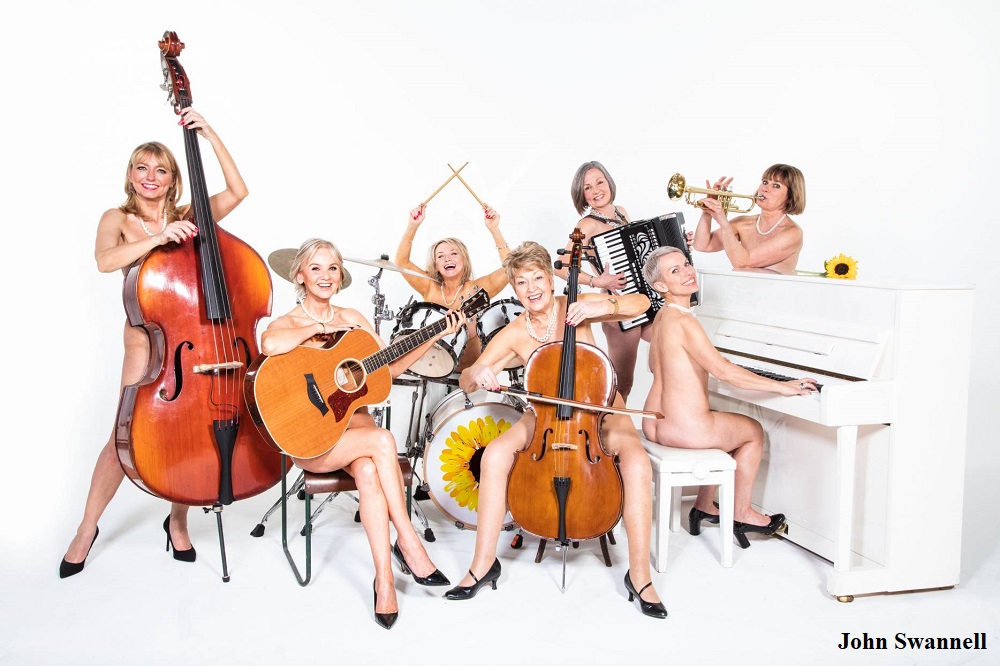 The story seized the heart of the nation at the time and the participants were widely feted and that support was not diminished judging by the demographic of tonight's audience all of whom looked like they could have slipped into any role onstage unnoticed so well did the content reflect the audience.
It is, of course, an ensemble piece with a company of highly experienced performers who deliriously deliver each bulls-eye punchline with aplomb. Sarah Jane Buckley, Sue Devaney, Julia Hills, Judy Holt, Lisa Maxwell and Pauline Daniels (depping for Ruth Madoc) deftly bat the comedic ball back and forth each allowing the other equal limelight. Rebecca Storm literally storms her numbers and able support is added by the rest of the cast. Some delightful and beguiling performances weave a wondrous quilt of joy from the WI. Danny Howker delivered an endearing and pitch perfect comic performance defying his young years and is clearly destined for great things.
Tim Firth has nurtured a beautiful garden of wonders with this show each aspect caringly cultivated without a weed in sight. The music, though not always as memorable as one would hope, is finely delivered under the expert baton of Nick Pinchbeck. This is a show with a true heart without a cynical bone in its body. Uplifting, joyous and simply fun.
Reviewer: Peter Kinnock
Reviewed: 24th September 2019
North West End Rating: ★★★★