This year's family winter production at The Rep is Peter Pan Reimagined. It provides spectacle and adventure for children of all ages.
Most people know the story of Peter Pan, but this production takes a different look. Rather than being set in a well to do part of Edwardian London, this is set in a high-rise council estate in Birmingham. The Darling children have stayed with a number of foster families and find themselves living with Jess while Wendy insists, she can take care of her brothers. Peter Pan of course arrives and takes her to Neverland to be a mother to the Lost Ones.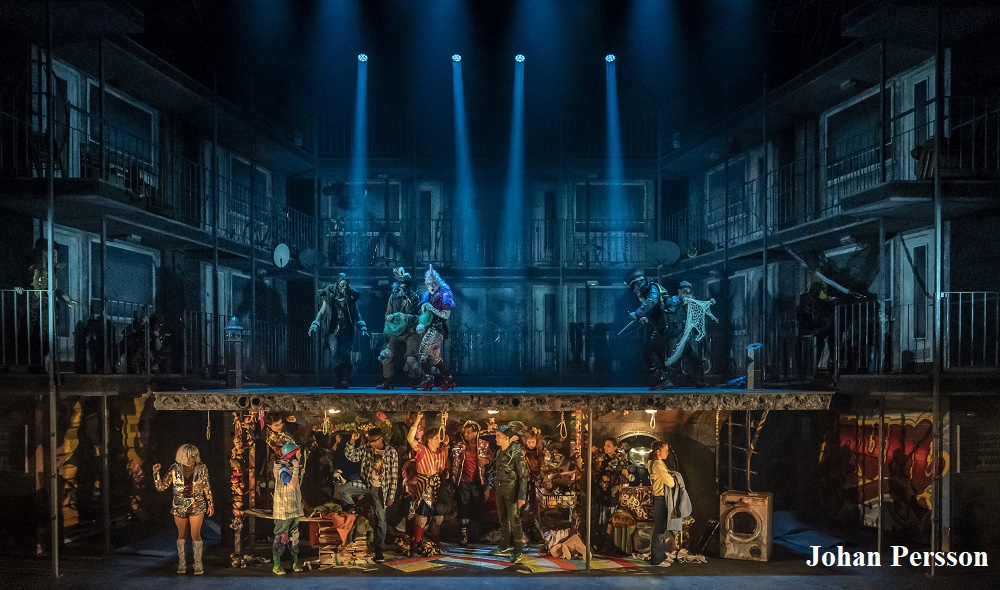 It is great to see strong female characters, alongside Wendy and Tink, Hook and Smee are also portrayed as ladies. This adds another level to the underlying theme of the importance of mothers. Mirabelle Gremaud gives Tink a large dose of attitude using mainly her tone and expressions as she speaks in a fairy language. Wendy is a feisty teen with a backstory full of issues, every nuance of this conflicted character is displayed perfectly by Cora Tsang. The challenge of a female Hook is taken on with flair by Nia Gwynne who captures the essence of the character, it's as though Hook should have always been written this way. Peter (Lawrence Walker) flies around the stage every inch the cheeky chap but also lets his vulnerable side show. The Lost Ones are all convincing as young children as they bounce around Neverland.
All of the action and adventure takes place on a set (designed by Michael Pavelka) that transforms seamlessly from kitchen, to Neverland, Skull Rock, Mermaid Lagoon and many more locations. Constantly present is the high-rise estate with 3 levels which gives the perfect backdrop for the magical transformations aided by the creative lighting of Lee Curan. Using recycled materials to decorate the set creates a modern eco vibe, look out for the beautiful milk bottle fish.
Sprinkled throughout the show are songs and dances which add another dimension and keep the younger members of the audience engaged.
Peter Pan Reimagined is the perfect winter treat for all the family. It brings an old tale to life for a new generation while keeping the older lovers of the story happy. This production is a feast for the eyes that will entertain the whole family.
Reviewer: Annette Nuttall
Reviewed: 5th December 2019
North West End UK Rating: ★★★★