In the 1950's horror films were vying from prominence against the ever burgeoning television industry. New tricks and devices were employed to lure in punters. One producer's idea was to make all viewers take out an insurance policy before watching his film in case they died from fright. Such scams and ploys, redolent of the fairground bunko booth. have faded into history, disappeared from view, died a death… or HAVE THEY????
I have been impelled (not impaled) by the producers not to give anything away. Not one juicy drop of insight into the content of "Ghost Stories" by Jeremy Dyson and Andy Nyman.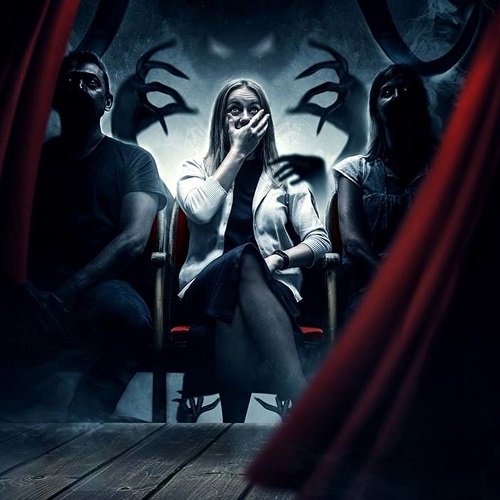 I shall honour their wishes suffice to say if ever you have attended a campfire on a dark, dark night where the storyteller's eyes reflect the the light of the fire while they tell a long, long meandering story, getting quieter and quieter towards the end, then they suddenly shout "AND THEIR HEAD FELL OFF!!!!" - you kind of get the gist of this show.
That said there are moments of genuinely unsettling storytelling coupled with a some shocking special effects and the performances from Joshua Higgott, Gus Gordon, Paul Hawkyard and Richard Dutton are uniformly pitch perfect. Three apparently unconnected stories are told by a science professor and all three are cleverly woven together at the end. That is all I can say. Really. I wouldn't want to upset these people by giving away their story.
Do go. If you dare. It's an unusual piece, an engaging and entertaining evening the like of which I've never seen before. You will jump, you will scream and you will laugh. OR WILL YOU????
Until the 11th January: https://www.atgtickets.com/shows/ghost-stories/the-alexandra-theatre-birmingham/
Reviewer: Peter Kinnock
Reviewed: 9th January 2020
North West End UK Rating: ★★★★