Transitioning from film to stage can be a bumpy ride and many examples have crashed and burned over the last few years as this rash of movie adaptations continues. Name a movie you enjoyed in your youth and some producer somewhere is scribbling the words "the musical" after it dreaming of the cash cow they are creating.
Perhaps it's a cynical route to take a well-known brand and reinvent it, repurpose it and re-release it - this time with music! But "The Bodyguard", last night at the Alex in Birmingham, neatly avoids all the traps and potholes, which could scupper its success and delivered a powerhouse of entertainment earning a well-deserved standing ovation by the end.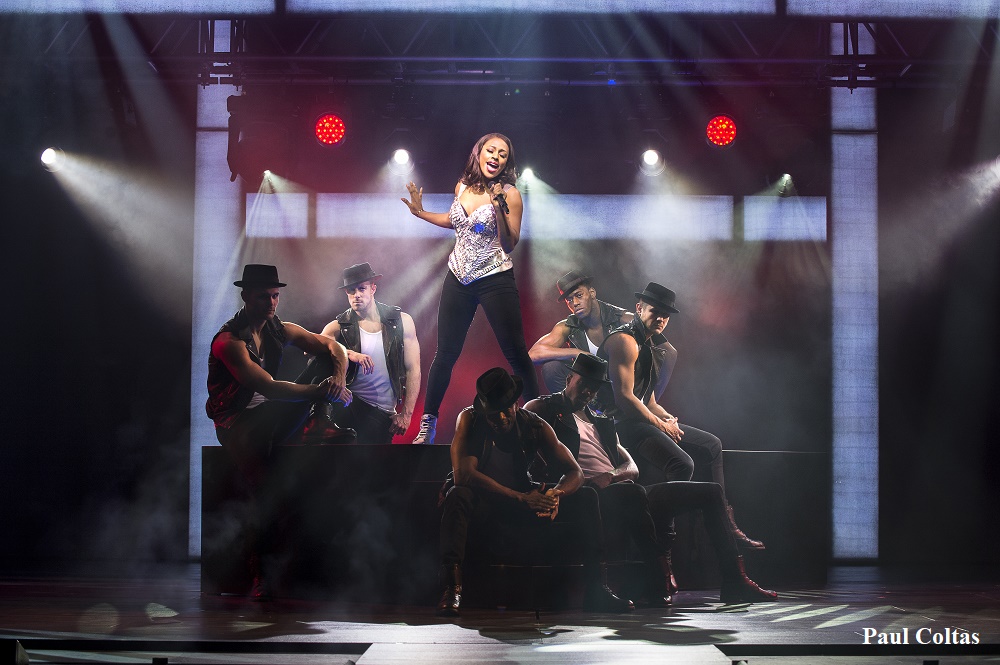 Our Whitney on the occasion is the stunning Alexandra Burke whose soft and tender voice spiralled and spun with enticing and alluring style modulating with ease into powerful, storming vocals obliterating all memories of previous performers' renditions of the role. Ben Lewis, though not quite Kevin Costner, delivers a solid, intelligent performance throughout and we are soon drawn in and convinced by the relationship between the two. Emmy Willow matched Alexandra Burke's vocals note for note in standard and quality and is clearly a face to look out for in the future.
Thea Sharrock's direction adroitly and smoothly handles the fast moving script and creates some visually striking images - particularly the smoke screen silhouette at one of the story's most iconic moments - utilising Tim Hatley's flexible and malleable set in perfect accord with the brisk narrative. Special mention should be made of Richard Brooker's sound design - rarely do sound designers get mentioned so here I am mentioning one - which was crisp and comfortable, loud without being intimidating.
Despite a minor show stop and a couple of dodgy American accents, "The Bodyguard" proved to be an engrossing night out making a perfect balance of all its component parts to deliver a thoroughly satisfying and joyful evening by the end of which you will undoubtedly wanna dance with somebody!
The Bodyguard continues until the 1st February 2020: https://www.atgtickets.com/shows/the-bodyguard/the-alexandra-theatre-birmingham/
Reviewer: Peter Kinnock
Reviewed: 22nd January 2020
North West End UK Rating: ★★★★