"Can two men raised to fight ever learn to love?" That was the question we were about to find the answer to at Theatr Clwyd as Emmerson and Ward present Gypsy Queen.
The stage was quite empty with only a gym bench, a clothes rail, a locker and two stools but we soon learnt that this story was so much bigger than the set and we were transported into a story of love, boxing and a huge amount of humour along the way.
The story is played out by two actors, Rob Ward and Ryan Clayton who were perfection throughout, playing a handful of characters each to give this story depth and meaning.
Both Ward and Clayton switch from character to character with such ease, adding a piece of clothing and a whole new person was in front of you. The way Clayton delivered the Irish mother completely stole the show for me, so much wit, yet trying to set an example, a proper Mother.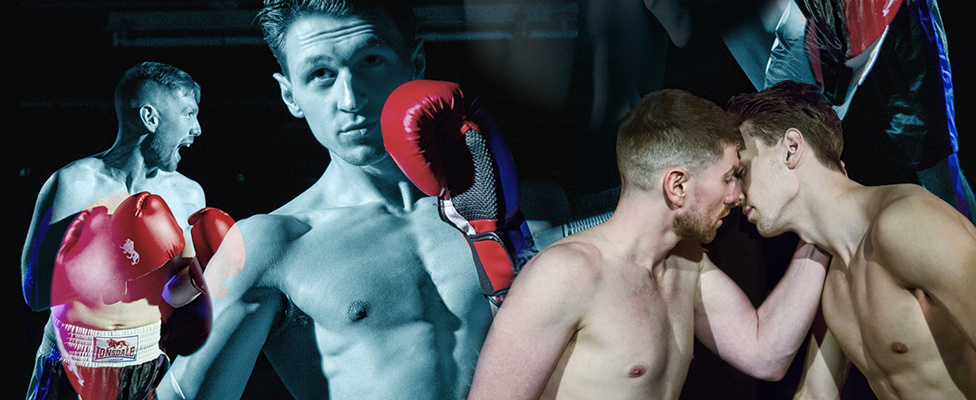 Ward is not only a fantastic actor, delivering some hilarious and loveable characters, but he is also the writer and Production manager for the show. A huge talent and a joy to watch.
Gypsy Queen is about two fighters, "Gorgeous" George O'Connell and Dane Samson who fight against each other but end up falling in love with each other, but with the pressure of the press and how their families will react, can they ever actually be together?
Director Adam Zane has helped deliver a beautiful story, keeping it truthful and real. Lighting by Sophie Tetlow was used very well, breaking up the acting space to help move the story along and sound by Owen Rafferty was simple but effective.
It is refreshing to watch a piece of theatre that is just there to tell a story and do a great job of doing it without fancy sets and expensive scenery and costumes.
Such a huge story packed in to 75 minutes, you need to see this play before it is too late. You do not want to miss Ward and Clayton delivering this fantastic story. https://www.theatrclwyd.com/en/whats-on/gypsy-queen/
Reviewer: Damian Riverol
Reviewed: 21st February 2019
North West End Rating: ★★★★★