Most musical theatre is a bit camp and then there is La Cage Aux Folles.
But what on earth can you expect from a show set in France's premiere drag club La Cage Aux Folles run by Georges and starring his long-time partner Albin as the flamboyant Zaza. Georges has a son Jean-Michele – don't ask – who is about to marry Anne.
The problem is Anne's father is a right wing bigot who wants to shut La Cage and worse still the puritan parents are about to arrive at George and Albin's ostentatious apartment for dinner to seal the union. The problem is what to do with flamboyant Albin - who despite some crude lessons in how to act like a man - simply can't hide who he is from the fanatics?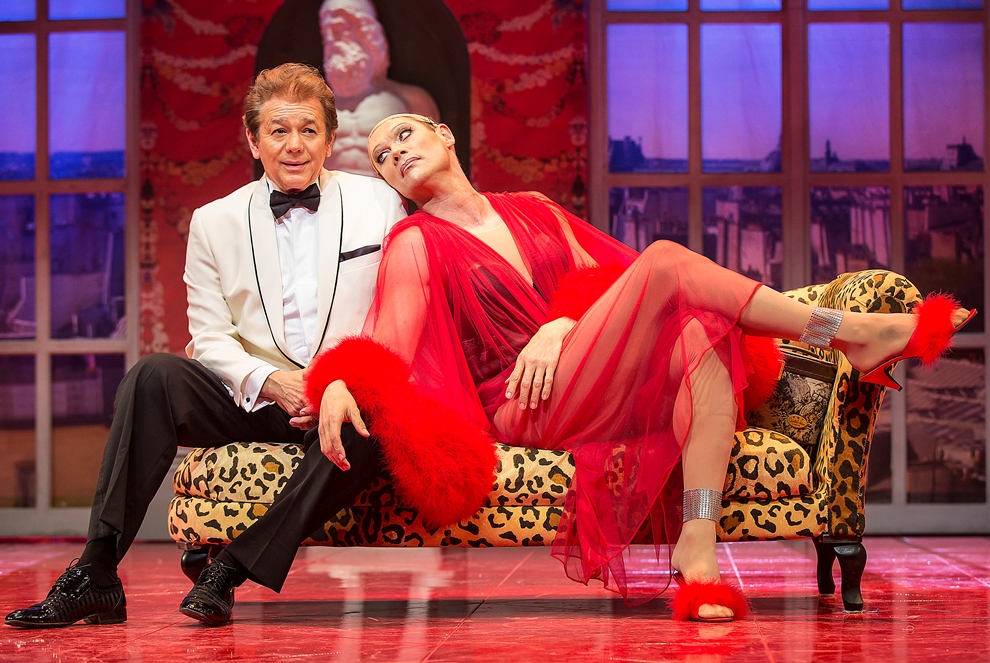 When La Cage was first conceived drag queens were something exotic and underground, but these days every major city has a club packed to the rafters to see drag acts. Even Britain's favourite - but terminally unfunny - comedy series features possibly the worst cross dresser in history so this show concentrates on the power of love no matter how unconventional.
Adrian Zmed has had a stellar Broadway career and is charm personified as long suffering Georges battling his love for his partner of 20 years and the wishes of his beloved son. Decent singer too as he reminds his selfish son that Albin is his real mother during the touching Look Over There.
He has real chemistry with John Partridge's powerhouse Albin providing plenty of laughs along the way, and the former Eastender effortlessly switches from the needy lover to his stage alter ego Zaza. Initially his decision to play Albin with a broad Lancashire accent – in Yorkshire for god's sake - seems a monumental error until the ad libbed comedy routine in La Cage which was beautifully done.
I Am What I Am closing acts one has become a timeless gay anthem, but here Partridge emotionally sings it as a defiant but tortured torch song as Albin realises his family think he is surplus to requirements. Partridge goes slightly overboard but in the context of this show it works.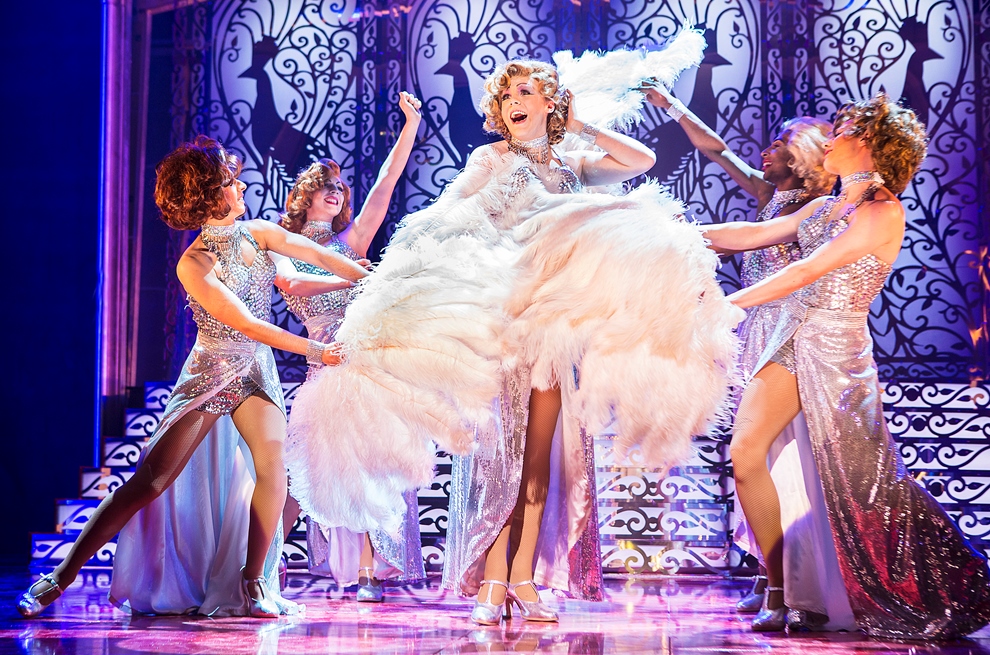 West End legend Marti Webb makes the best of the limited role of Jacqueline joining Partridge to lead the cast through a stirring rendition of the show stopping The Best of Times as Albin's family and their friends come together to take down the bigots.
The supporting cast make the most of the glitzy set managing Bill Deamer's choreography in high heels and bedecked with the most feathers this stage will ever see, especially the lanky Samson Ajewole going gloriously over the top as the couple's deranged butler/maid with legs to die for.
It always seems odd that La Cage is seen as a bit of fluff when it makes serious points about being true to yourself and not pandering to morons who want to tell who you can and can't love. Points that are much needed in these uncertain times, but made in this production with great charm prompting a well-deserved standing ovation from an audience full of people who just want to left alone to be themselves.
Reviewer: Paul Clarke
Reviewed: 21st March 2017
North West End Rating: ★★★★