As part of their "Let's Talk About Sex" festival, currently running at the Theatre Delicatessen, (located in The Moor Shopping area of Sheffield city centre), last night I had the pleasure of being given the opportunity to "put some buzz in my fuzz" with the latest instalment of a festival of up-and-coming theatre (running from 1st March – 1st April), with the help of the Fat Rascal Theatre and their hilarious performance of "Buzz" – a new musical winner of the 2016 Stella Wilkie Award and the 2016 Eddies Award. The show was part of last years Edinburgh fringe and was a sell-out show.
Buzz is a hilarious musical journey through the history of women's best battery powered friend and one brutally honest story of a singleton's quest to fall back in love with herself. This is not your average musical; think Bridget Jones meets the Book of Mormon (with subtle references to Sweeney Todd and Avenue Q thrown in for good measure!)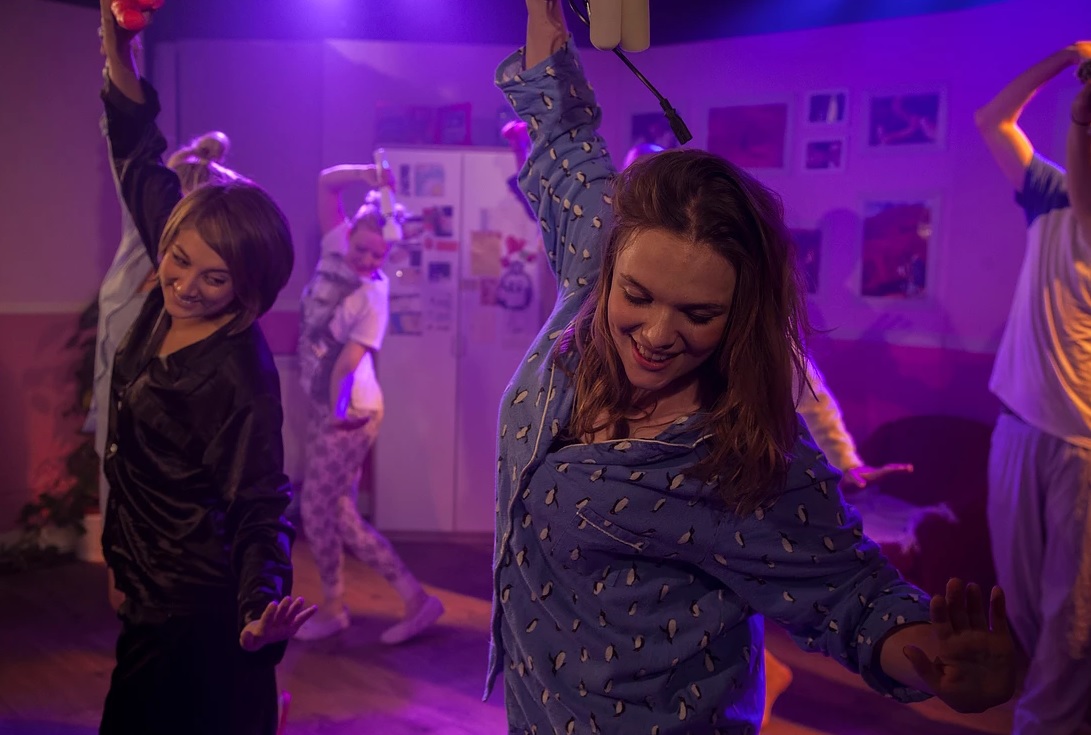 Buzz transports you back in time, from cave women of the Stone Age to Victorian London's Hysteria Pandemic, Cleopatra's Egypt to the Land Girls of World War II. Buzz is a fun approach to feminism, a comedy with a message aiming to liberate young women and open conversations about taboo subjects.
The "Let's Talk About Sex" Festival gets honest right from the start and is aimed to break the taboo of all things sexual, whether you're 12 or 120, Theatre Delicatessen invites you to come and join the conversation and fun, in a safe and caring environment.
At the start of the story, the scene is set in a young 20 something's flat. We meet Angie (Allie Munro) and boyfriend Mark (George Lock). Mark has decided that he needs some space to work on his music and tells Angie "I don't think we should be together". Angie is mortified. Mark was her first true love and the first person she slept with and whilst drowning in her sorrows and refusing to get dressed or shower for days, best friends Chrissy (Robyn Grant) and Simon (Andrew Dillon) decide to introduce Angie to another well loved friend – Ann Summers!
The story embraces women being independent and finding pleasure outside of men. The cast are brave and clearly up for anything, making the show - with laugh-out-loud musical numbers, fabulous costumes and choreography, an absolute thrill from start to finish.
I really hope that Fat Rascal Theatre return to Yorkshire soon as this performance has left me well and truly buzzing!
(P.S: Batteries NOT included!)
Reviewer: Charlotte Browne
Reviewed: 24th March 2017
North West End Rating: ★★★★★
Picture: Jack Ayres