This is the first show I've seen where a unicorn makes an appearance but it shouldn't be surprising as this is a Michael Flatley show where there is no top to go over.
Flatley did make theatrical history when he led the original Riverdance – showcasing rows of Irish dancers flicking, tapping and high kicking their way around the stage in perfect unison - but that's no excuse for an utterly self-indulgent opening video sequence featuring the great man himself and his son.
His new show Lord of the Dance: Dangerous Games is an inferior version of that iconic show creating a fairy tale world where a half-naked man having a dance off with a cyborg in an enchanted forest sort of makes sense.
There's no point in describing the plot as it is twaddle, but basically there is battle between good dancers led by the Lord of the Dance, and evil represented by a gang of not very scary cyborgs. No, me neither.
Any resemblance to Ireland is incidental despite the booming 'traditional' music and twin fiddlers who pop up at random points playing what appear to be line-dancing tunes. In fairness, Ireland's rich Eurovision history is represented by some insipid power ballads sung by the underpowered Sophie Evans as Erin the Goddess, which makes you pine for Father Ted's My Lovely Horse.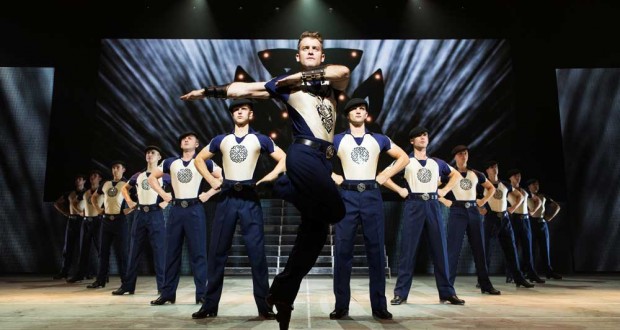 James Keegan might not bother with the acting thing, but he has a certain charisma, and is by far the best hoofer as the Lord of the Dance ripping his shirt off from time to time. The other leads are forgettable as they gamely navigate the inexplicable plot twists, ballads, and some surreal video projections that liven up the very basic set.
The point where the female dancers skipped on in gym gear is when all sense went out of the window as I'm not entirely sure anyone knew what was happening by that point. I certainly didn't unless they had hot-footed it from a workout at the Unicorn Gym.
What redeems Lord of the Dance are the moments when the dancers come together as a group across the stage, and it is still stirring to see highly trained dancers performing complex steps in perfect unison.
The reality is this show remains critic proof as twenty years down the line they can still fill big theatres with people happily booing a cardboard villain.
The only thing this show lacked was a leprechaun having a dance off with the unicorn, but maybe next time.
Lord of the Dance: Dangerous Games is at Leeds Grand theatre until Saturday April 1st and touring.
Reviewer: Paul Clarke
Reviewed: 28th March 2017
North West End Rating: ★★
Picture: Brian Doherty