After this company finally ran out of Agatha Christie plays to tour they have turned their attention to another venerable grande dame of thrillers Ruth Rendell.
It is something of a relief not to have sit through another rerun of one of Christie's greatest hits, but this lot stick to their bombproof formula of a cast of rock solid veterans, a fairly lavish single set and a decent enough yarn from yesteryear,
A Judgement In Stone was probably pretty cutting edge when it was written back in 1977, and in a world full of Scandi noir it feels a little creaky, but as this is nostalgia theatre I don't suppose anyone cares too much.
A posh family, The Coverdales, are slaughtered in their West Country pile as they watch Don Giovanni on one of the only three channels available to them in those days, but whodunit? Is it he housekeeper Eunice hiding her own dark secret? Her bonkers born again mate Joan? Or maybe the shady gardener Rodger?
There are some nods to the clash of culture between the upper middle class Coverdales and the defiantly working class Eunice in Simon Brett and Antony Lampard's solid adaptation, but they just feel a bit old fashioned.
The really odd thing about this production is that the costumes are a strange mishmash of 1970s and more contemporary garb that just don't work, and really jars in a period drama.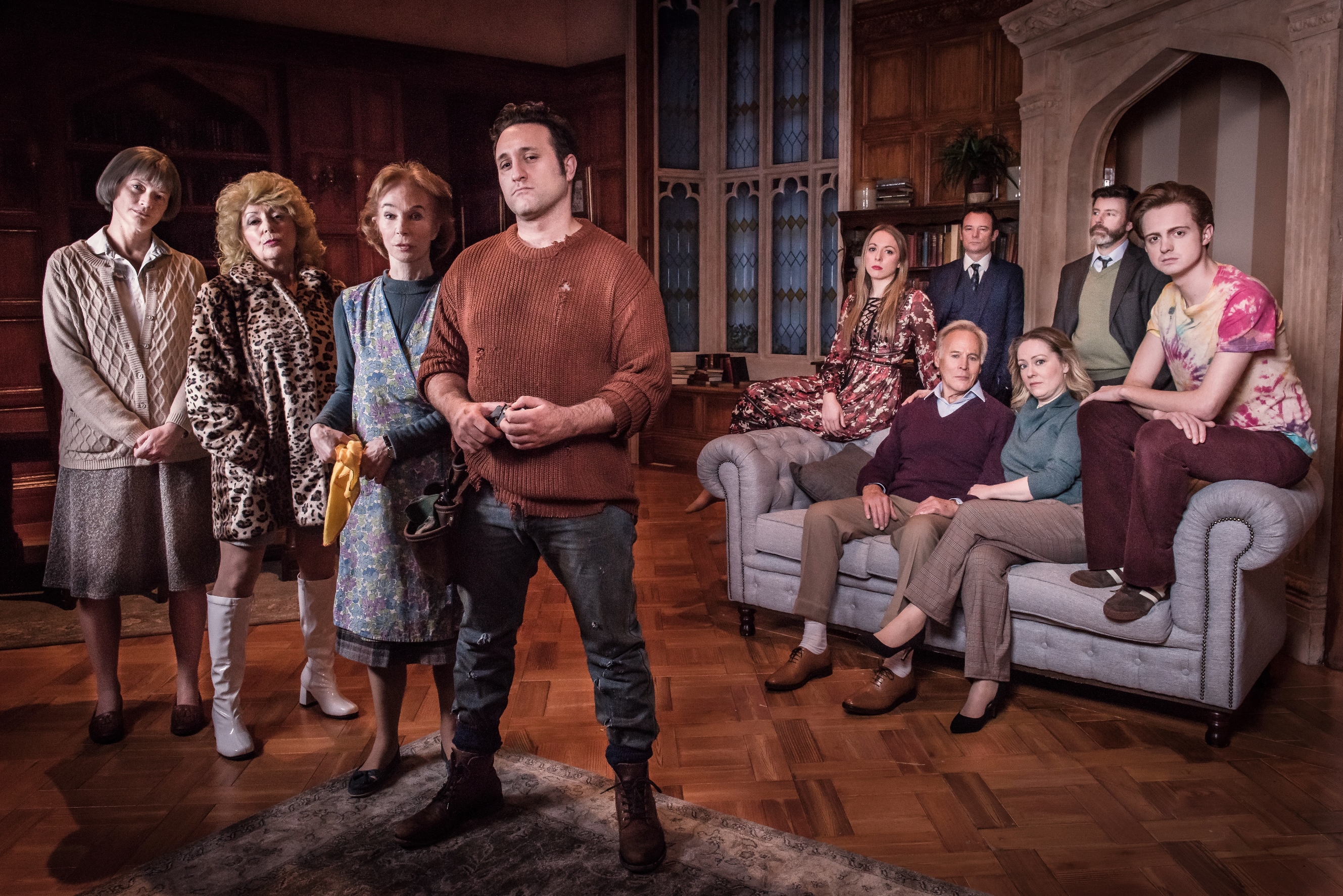 The cast are the usual mix of old hands and newer talent finding their way. The ever reliable Andrew Lancel reprises the sterling work from his The Bill days as Detective Superintendent Vetch trying to find out whodunit and, more importantly, why they did it. The action hops back and forward between the prelude to the murder and his investigation so the interplay with sidekick Challoner – played by relaxed company veteran Ben Nealon – is convincing as they wander on and off stage.
Former boyband star Antony Costa tries hard despite a wandering West Country burr with veteran Shirley Anne Field floating on and off as house cleaner Eva.
The real star of this production is Sophie Ward playing against type as Eunice, and she is virtually unrecognisable as the tightly wound housekeeper full of tics and suppressed fury as she jealously hides her secret.
A decent enough house suggests that the Classic Thriller Theatre Company have kept the Christie devotees on board, but you can't help thinking it would be much more fun all round if they had a crack at some Scandinavian noir. I'd pay good money to watch Andre Lancel tackle Harry Hole as the body count steadily rises.
A Judgement In Stone is at Leeds Grand Theatre until Saturday 29th April. To book go to www.leedsgrandtheatre.com or 0844 8482700
Reviewer: Paul Clarke
Reviewed: 24th April 2017
North West End Rating: ★★★
Picture: Mark Yeoman