Following a TV search entitled "Let it Shine", to create a second musical using Take That's many chart hits, following the flop of the first attempt entitled "Never Forget", I was some was sceptical to how this one would work.
Although "the band" featured throughout the story, the musical is actually set around four teenage girls that we first meet in 1993, as five sixteen-year-old girls, obsessed with boy band Five To Five, living in inner city Manchester whilst struggling with the highs and lows of teenage life.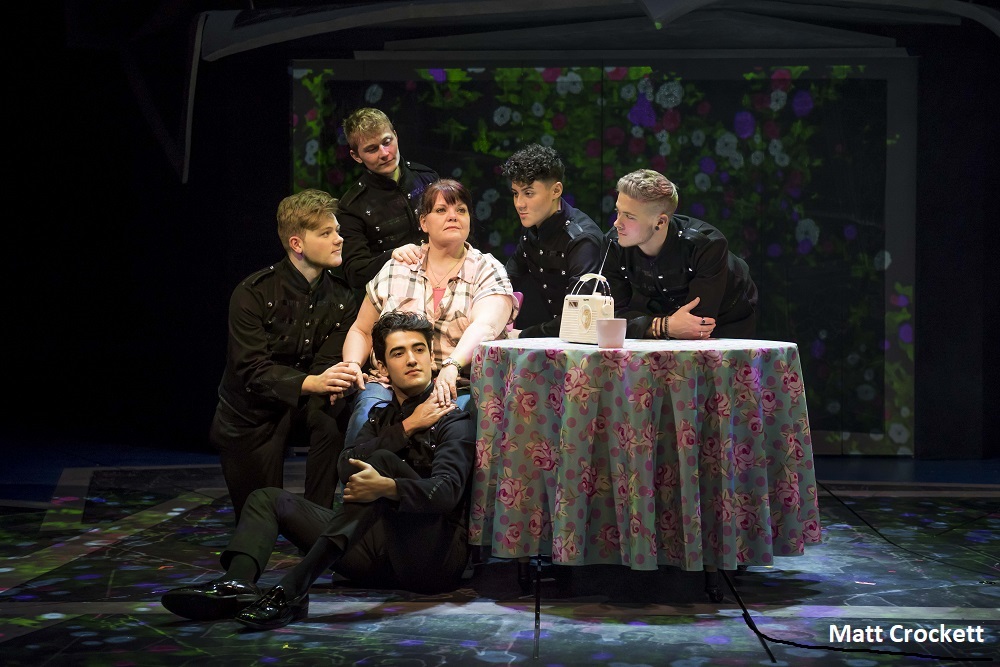 Debbie, one of the five friends, reveals to Rachel that she entered a completion to win tickets to see their favourite boy band. She mocks Rachel for not believing "girls like us" can actually win these things, and the five girls each make up their excuses to their parents as to where they will be on the night of the concert and plan a late night with dreams of getting to meet the band after the show. The five girls - Debbie, Rachel, Heather, Claire and Zoe all out in their favourite outfits and head to the concert. After the show they wait around in hope of getting to meet their idols, but are gutted to learn that the five boys have already left. The five then realise they've missed their last train home and panic sets in. As they struggle to find a way home before, Debbie (having gone back into the venue to enquire as to whether the band had left or not) pulls out some wrist bands/bracelets from her pocket, saying that she was given one for free when the venue staff took pity on her for her being gutted over missing a chance to meet her idols. Debbie then bought four more bands and dishes them out to friends and the five put them on and make a pact to always stay in contact.
Flash forward twenty-five years and four of the five girls are all grown up, not necessarily living the lifestyle they'd once dreamt of as teens. When Rachel wins tickets to a reunion concert of Five To Five in Prague, she contacts her long lost friends and the foursome reunite.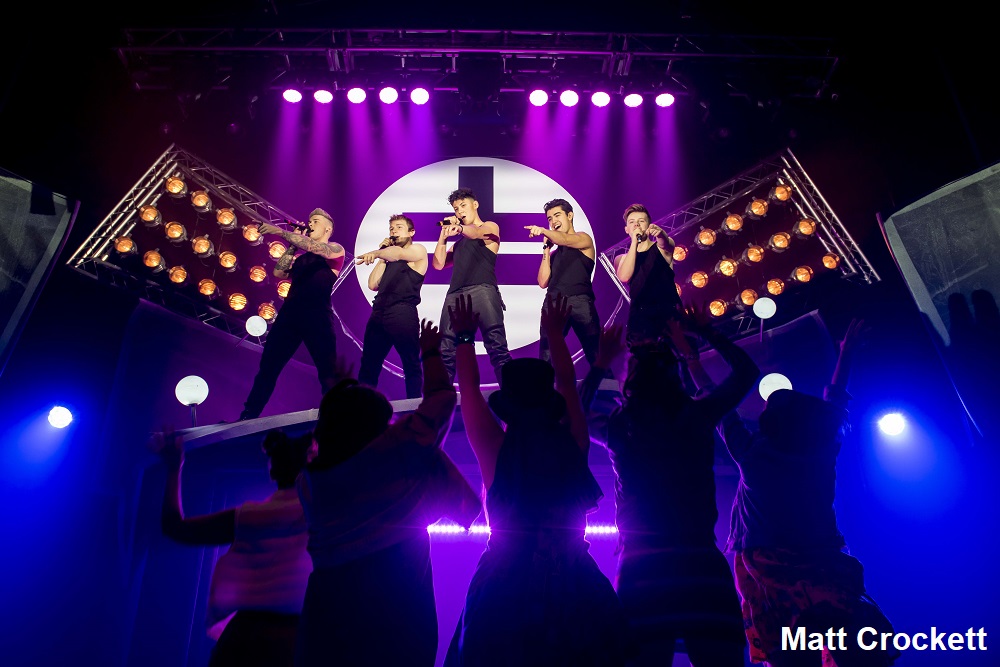 The story focuses on the girl's friendship, the tragedy surrounding their last visit to see the boys as teens, and how priorities and ambitions change as we get older. It's full of nostalgia, even before the story starts, we are reminded of the good old days when holidays could be booked on Ceefax (that's an old fashioned Smart TV to those under a certain age!) and for those couple of hours I was an eleven-year-old girl again, back in 1993 when Take That first appeared on Top Of The Pops, just as I was starting high school.
Rachel (Rachel Lumberg), the older Rachel, acts as the story teller, opening the show reminiscing about her teen years, before we are taken back to September 1993 and young Rachel (Faye Christall) dancing around in her room to Five to Five on Top of The Pops. The boys show up in unexpected places, from school lockers, to bedrooms, to forming statues in Prague, and their music plays a vital part in all five girls lives. I'm not going to lie, it's an emotional rollercoaster and at times the auditorium resembled a river, but it's also a feel-good musical and transports those, like myself, back to our High School years and the 1990's.
Is this just another jukebox musical? Hell no, it's a story of girl power and friendship and important life messages with a hint of nostalgia. The five boys recreated the mania that surrounded Take That at the height of their fame, and was a welcome trip down memory lane.
"The Band" is a musical that I'll "Never Forget" - for all the right reasons.
Reviewer: Charlotte Browne
Reviewed: 4th October 2017
North West End Rating: ★★★★★