Based on the third crime novel written by Sir Arthur Conan Doyle and adapted for a play by Simon Corble - originally scripted for an open-air performance in the promenade style, The Hound of the Baskervilles is the latest offering by Barnsley's Lamproom Theatre.
Tonight's small yet intimate audience all eagerly anticipating this production from our much loved local theatre. The action kicked off with an amusing, rustic Victoria melodrama - "The Ballard Of Baskerville Moor", before we were transported to the brooding presence of Dartmoor.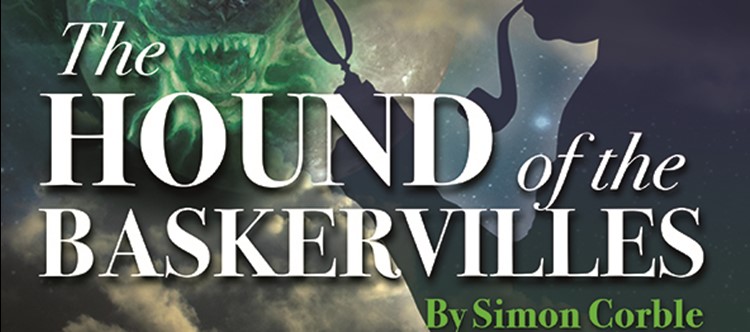 Following a highly suspicious death, Doctor Watson (TJ Brent), is sent by Sherlock Holmes (Richard Caile) to search for solid clues surrounding the mysterious happenings on the Moors. Meanwhile, Sir Henry Baskerville (Mark Olszewski) arrives from Canada, the new baronet, and he is having none of the old world superstition surrounding the ancient curse on his family. However, it slowly becomes clear to his no nonsense mind that a very real threat is lurking upon the Baskerville Moor. And what is more, it leaves unnaturally large footprints…..
Although a fantastic cast, and one cast member clearly struggling with trying not to lose their strained voice, unless you're a huge Sherlock Holmes fan, I wouldn't rush to see this production. Don't get me wrong, the cast are all equally fantastic but I would prefer to see The Lamproom do something more popular, which I understand they can only put a production together which works with the small stage and current cast members. As much as I loved the comedy in this production, I found the rest a trip back to High School English classes, being forced to read "old school" classics. At times lines were rushed and often mixed up or forgotten, but most importantly the production, lasting approximately two hours with a twenty minute was just a tad too long for me and failed to hold my full attention for the duration.
Reviewer: Charlotte Browne
Reviewed: 10th October 2017