From the moment writer and Director Debbie Isitt embarked upon the 2009 movie "Nativity", she had the urge to turn it into a stage musical. After what Isitt describes as "a long and intense" yet "joyful" process, the film to stage adaptation, "Nativity: The Musical" is finally here, just in time for the festive period. So grab your coats and get ready to "Sparkle and Shine".
Whether you're a parent, grand parent, Aunt or Uncle, or still a child, the school Christmas nativity performance is one of the most anticipated moments of the school year. Every child wants/wanted to be either Mary or Joseph didn't they?! Things are no different for the children of St. Bernadette's School, Coventry, who are super excited to be putting on their annual nativity.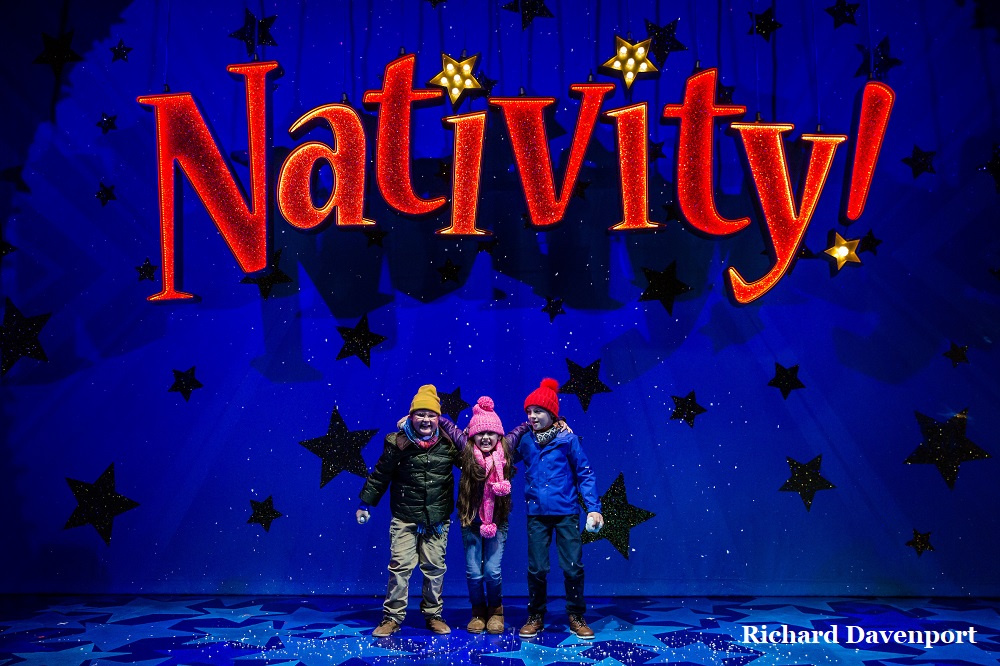 Their teacher, Mr. Maddens (Daniel Boys) along with the newly recruited Teaching Assistant, Mr Poppy, (Simon Lipkin) - a somewhat immature and inexperienced addition to the school, (who only got the job because his Auntie Pat is the schools Head Mistress, Mrs. Bevan), are hoping to make this year's nativity extra special, as the Head is set to retire not long after Christmas.
Although at first Mr. Maddens and Mr. Poppy aren't singing from the same hymn sheet so to speak, they are soon are drawn together after Mr. Maddens accidentally tells a little white lie to his rival Mr. Shakespeare (an ex friend to Madden and now teacher at the exclusive Oakland's Preparatory School) that Hollywood are coming to see their school nativity. Mr. Maddens ex-girlfriend Jennifer (Sarah Earnshaw) left him some time ago, to pursue a career in Hollywood. Little does he know that her career plan didn't quite go the way she'd hoped?
When the hapless Mr. Poppy let's slip to the children of St. Bernadettes' that Hollywood are coming to see their production all hell breaks loose and before they know it the parents and local press have got wind of the news. Can Mr. Poppy and Mr. Madden work together to put on a fantastic musical nativity, and more importantly, will Hollywood really attend, will Mr Madden and Cracker the dog ever be reunited with their true love Jennifer?
Using some of the songs from the original movie including "Sparkle and Shine" and "Nazareth" along with some new numbers written especially for the musical adaptation, Nativity! The Musical is THE ultimate family festive treat.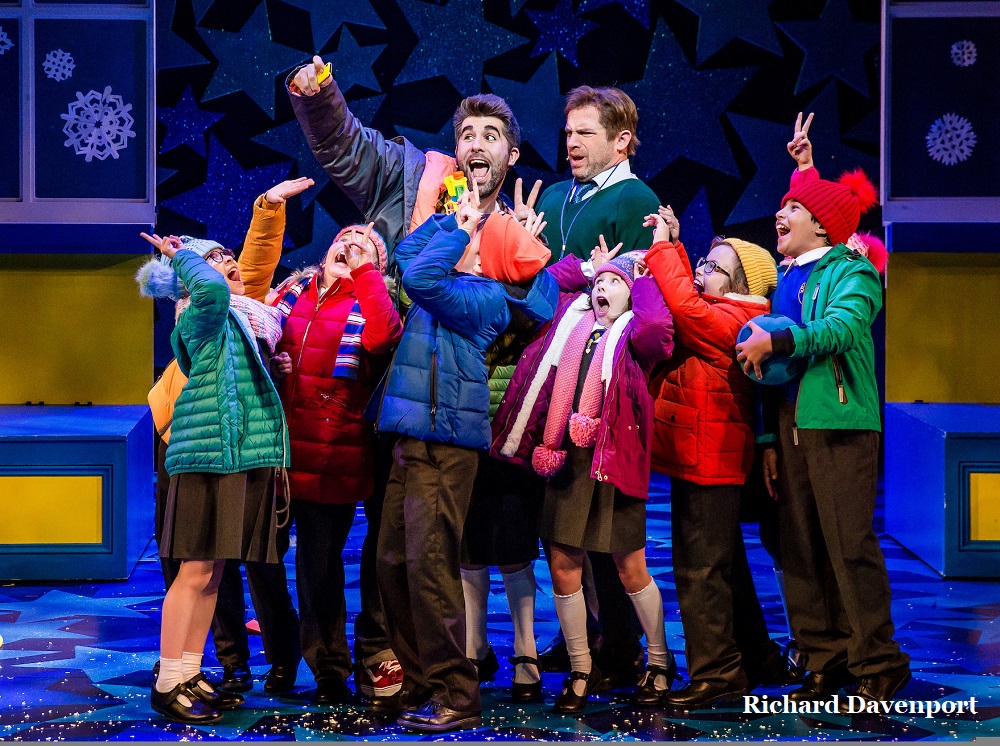 Filled with adorable children, a cute dog, a donkey, a brave little girl making a spectacularly brave entrance towards the finale, along with non-stop laugh out loud humour (with plenty of adult jokes thrown in for the mix, which luckily went over the audiences head, since the average audience age was seven!), this is the perfect way to get into the festive spirit. You'd have to be a real Scrooge to not love this!
Although it's the large cast of children that are the real stars of this musical, Lipkin (who had a cameo as Chief Elf in Nativity 3) and Boys bring the warmth and spirit of Christmas to life with their gags and blossoming "bromance" as the pair form a firm friendship to save the schools' nativity.
It's obvious to see that Lipkin has loved working with such a young cast, who gel wonderfully with him, and his comedy ways really Sparkle and Shine in the role of every child's dream T.A. who's "down with the kids".
Although there was a short interruption due to a technical fault, we were soon back on track and back into the spirit of Christmas. As always, the show must go on!
Reviewer: Charlotte Browne
Reviewed: 22nd November 2017
North West End Rating: ★★★★★