Tchaikovsky's "The Nutcracker" is always a firm favourite with theatre lovers both young and old over the festive period with last nights packed out Lyceum Theatre in Sheffield a reinforcement of this. Although the festive period is well and truly over, with this year's visit to my favourite ballet feeling much later than when I usually attend, as soon as I heard the overture it felt like Christmas again.
Returning leading lady (from Saint Petersburg Classic Ballet's previous productions) Natalya Romanova was a delightful Clara, wowing the audience with her perfect poise and elegant grace. Her Nutcracker Prince, Pyotr Borchenko is equally mesmerising to watch and the pair are perfectly in sync as they glide through the magical fairytale story. Keeping to the main fairytale of the Christmas present that comes to life and takes its owner on a magical journey, the story telling in this production is kept simple, making it clear and easy to follow for those unfamiliar with the story or seeing a live Ballet for the first time. The backdrop and scenery was somewhat basic and mediocre but one must remember that this is a touring production with a rather large Company of dancers.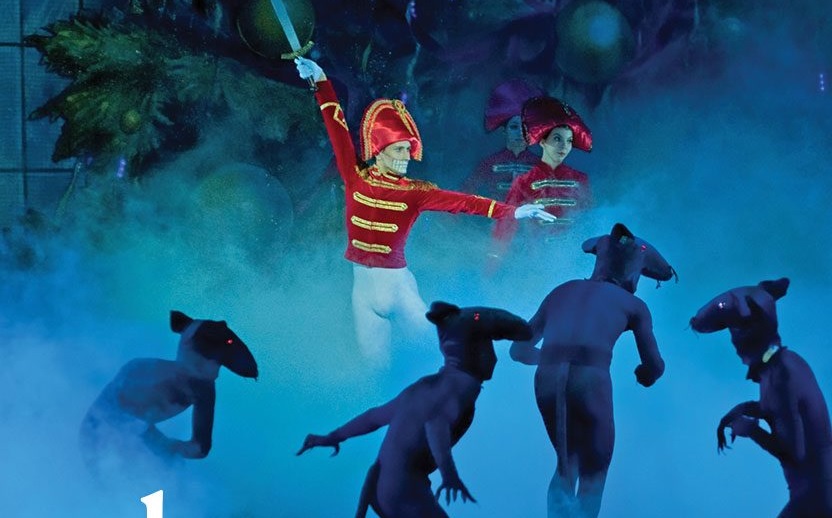 For me it will always be the music which makes The Nutcracker such a loveable story. The Hungarian Sinfonietta orchestra, conducted by Vadim Perevoznikov provided the hypnotic score, with some impressive musical solos from the orchestra, along with a strong ensemble of dancers and the simple yet colourful costumes soon had the audience swept away by the fairytale magic surrounding the much loved classic story.
One thing that jumped out to me was that despite two separate roles clearly being listed as being played by two separate people, however at this performance that was not the case, unless a certain lead has an identical twin in the production! This wasn't an issue of course, just a tad confusing if anything!
A highlight of The Nutcracker for me has always been the Russian Dance; this production certainly did not fail to deliver a spectacular performance of this snippet of the story, Marina Burliai and Ivan Zhuravlev had me grinning like a Cheshire Cat with their enchanting performance.
I'm always left somewhat underwhelmed however by this Companies productions; they lack the overall polished feel and grand ambience of other companies productions of this well-loved classic. The skill is most certainly there, it just feels like it needs more practice and fine tuning but granted they still tell the story well along with a bit of magic and special effects.
Although Christmas is over, I'd still try catching this production before it leaves Sheffield. A must for ballet lovers! Playing at the Lyceum until 13th January 2018. https://www.sheffieldtheatres.co.uk/whats-on/the-nutcracker
Reviewer: Charlotte Browne
Reviewed: 9th January 2018
North West End Rating: ★★★