Back by overwhelming public demand, Puccini's Madama Butterfly guaranteed a packed house at the Hull New Theatre, on Wednesday night.
From my vantage point in row S, I spotted a couple of empty seats, but, as is the norm in this city of culture, its theatregoers were out in force to witness love, heartache, seduction, desertion and tragedy in this most popular of operas.
The story centres around young Japanese girl, Cio-Cio San, aka Butterfly (Maria HeeJung Kim), from Nagasaki, who, against her family's wishes, falls in love with American naval lieutenant, B.F. Pinkerton (Giorgio Meladze). Pinkerton is enamoured of the beautiful Butterfly, who is swept off her feet by the dashing officer. But she is unaware of his selfish, stubborn nature. Despite being warned off by Sharpless (Iurie Gisca), the US consul in Nagasaki, who has adept knowledge of Japanese traditions, Pinkerton presses ahead with his determination to marry Butterfly.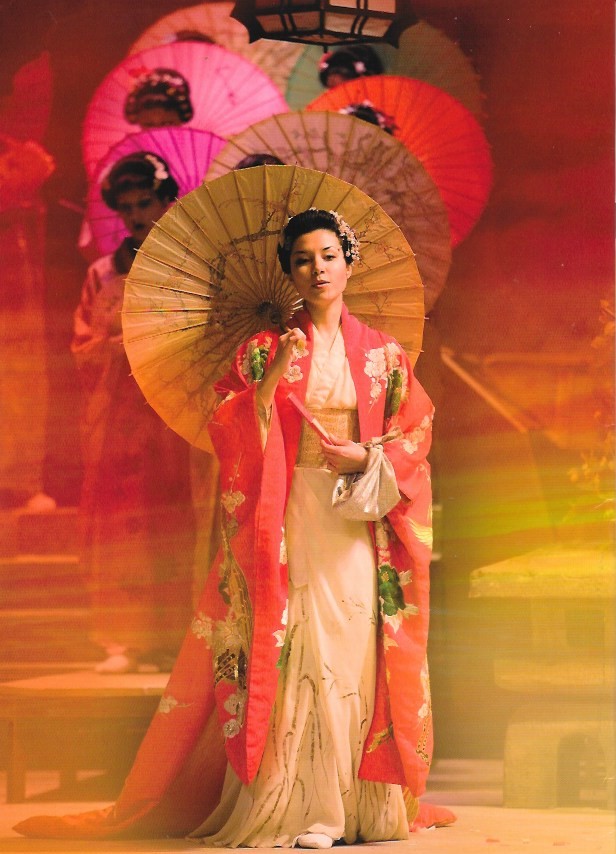 The colourful ceremony is ruined when Butterfly's uncle, The Bonze (Vadym Chernihovskyi) berates her for giving up her religion and beliefs to marry the American. Butterfly is so in love that, even when all her family disown her, she is blind to what the future may hold. The only person to remain loyal to her is her faithful maid, Suzuki (Zara Vardanean). It's like a car crash in slow motion. We all know what's going to happen when the love-struck teen succumbs to Pinkerton's wicked way (after marriage, of course). The cad that he is, ships off back to America, promising his young bride that he will return when the "robins start nesting" (that's a new one on me!).
Three years pass with no sign of Pinkerton. Butterfly and Suzuki are running out of money and are still disowned by all and sundry. By this time, the pining Butterfly is the proud mum of a young boy, who she names Sorrow in the hope that she will change his name to Joy if her erring husband every returned. It's after hearing news of this child that the dastardly Pinkerton does return, with a new wife in tow, can you believe, to claim his son, and offer him a better life in the good ole US of A. It's up to Suzuki to convince Butterfly to give up the child and she does with tragic and heart-breaking consequences.
This production was so cleverly designed, that the only stage setting change came courtesy of atmospheric lighting. Night to day, day to night – that's all that was needed to set the mood. This being Japan, beautiful costumes and blossoms were everywhere.
The wonderful music emanating from the live orchestra added to the tensions on stage, and I couldn't fault the vocals. Although sung in Italian, English surtitles were thoughtfully screened above the stage, making it a very easy story to follow.
The audience showed its appreciation with rousing applause, changing to loud boos when "Pinkerton" took a bow. It just shows what a good job Giorgio Meladze did in the role.
But the biggest cheer came as little Sorrow took his bow. Well, I say his, but actually he was a she in the form of three-year-old Hull girl, Elicia Bell, a member of the Skelton Hooper School of Dance and Theatre.
It's hard to be critical about a performance such as this, because everything (to my relatively-new-to-opera eye) seemed so perfect. A sentiment echoed all around me by Hull's happy opera lovers.
Reviewer: Jackie Foottit
Reviewed: 28th March 2018
North West End Rating: ★★★★
Director: Ellen Kent
Assistant producer: Juliet Bath
Music by Giacomo Puccini, played by the National President's Orchestra of Ukraine, conducted by Vasyl Vasylenko
Tickets £13 to £30. For more details of the UK tour and to book online, visit www.ellenkent.co.uk