An acrobatic fantasia of delights awaits those lucky enough to sample this inspiring production of the classic fable, directed by Poppy Burton-Morgan and designed by William Reynolds. Not a carbon copy of the Walt Disney film, but a rollicking performance akin to Cirque du Soleil. The story should be familiar to generations raised on Disney: the young mermaid Ariel (Rosie Rowlands) is tired of her life under the ocean waves and yearns to discover the world of men. This world comes in the form of a young Prince, with whom she promptly saves from drowning and falls in love, making a deal with a Seawitch (Roo Jenkins-Jones) to exchange her singing voice for a pair of legs. Regrets and recriminations ensue.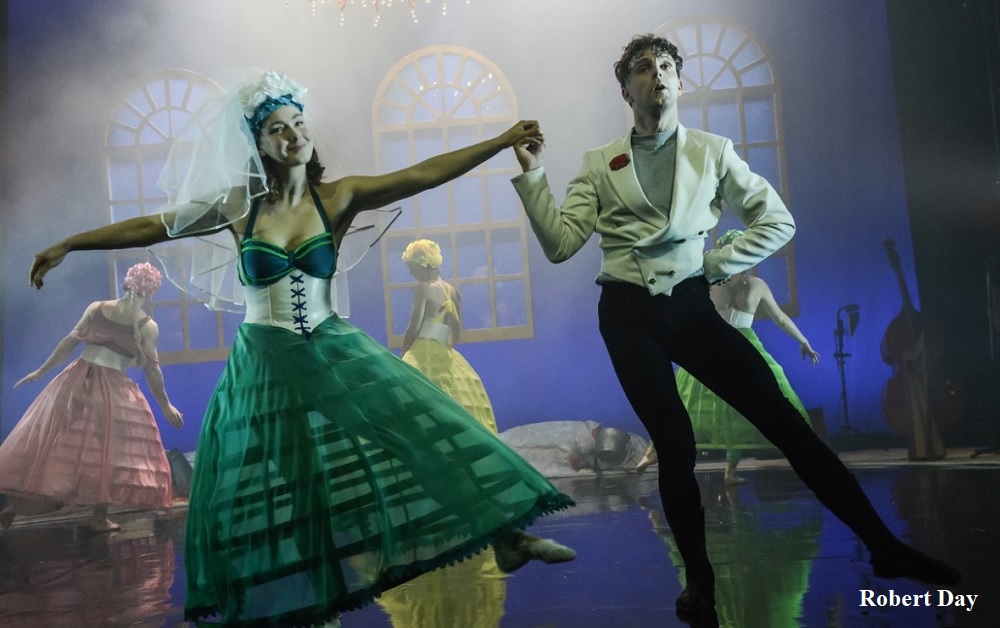 The central pillars of the production are the gymnastic movements through which the action of the story is conveyed to the audience and the music, which is performed live on stage by violin and cello. Both are excellently performed, upside down and all around. The music is integrated seamlessly into the scenes' choreography, and the non-stop acrobatic performances are frankly jaw-dropping. The cast are uniformly stupendous, combining musical theatricality and extremely physically demanding performance with sublime assuredness. Matt Devereaux's musical numbers themselves are beautifully melodic but also toe-tappingly infectious when required.
Although the central elements of the production come together seamlessly, the show was not immaculate: there were one or two moments where balls were literally dropped. Similarly, the costumes and props were underwhelming for a tale with well-known cinematic potential. Still, these are niggling and probably superficial complaints against what can only be described as a heroic level of physical performance. Children (particularly young girls) will be enraptured, adults will be mesmerised; if this is a young person's first experience of the theatre, it will not be a wasted one. Overall, this production is a work of magical magnificence for all the family. I cannot recommend it warmly enough.
Reviewer: Amanda Hodgson
Reviewed: 4th April 2018
North West End Rating: ★★★★