If you think of your favourite sixties pop song there's a damn good chance Carole King wrote it and this is her story.
It is the unlikely tale of a geeky Brooklyn musical and song writing prodigy, who sold her first song aged 16 in New York's Tin Pan Alley, right up the her multi-platinum selling solo album Tapestry that soundtracks the Vietnam generation.
The first half of this lively show is packed with wall to wall classics as Carole and her husband/ song writing partner Gerry Goffin churn out early sixties smash hits like Up on the Roof, Will You Still Love Me Tomorrow and even The Locomotion for their babysitter Little Eva.
The really smart move is we see these crack songwriters sketch out the songs before the ensemble play groups like the Shirelles and The Drifters singing the finished versions, complete with syncopated dance moves and big, big vocals.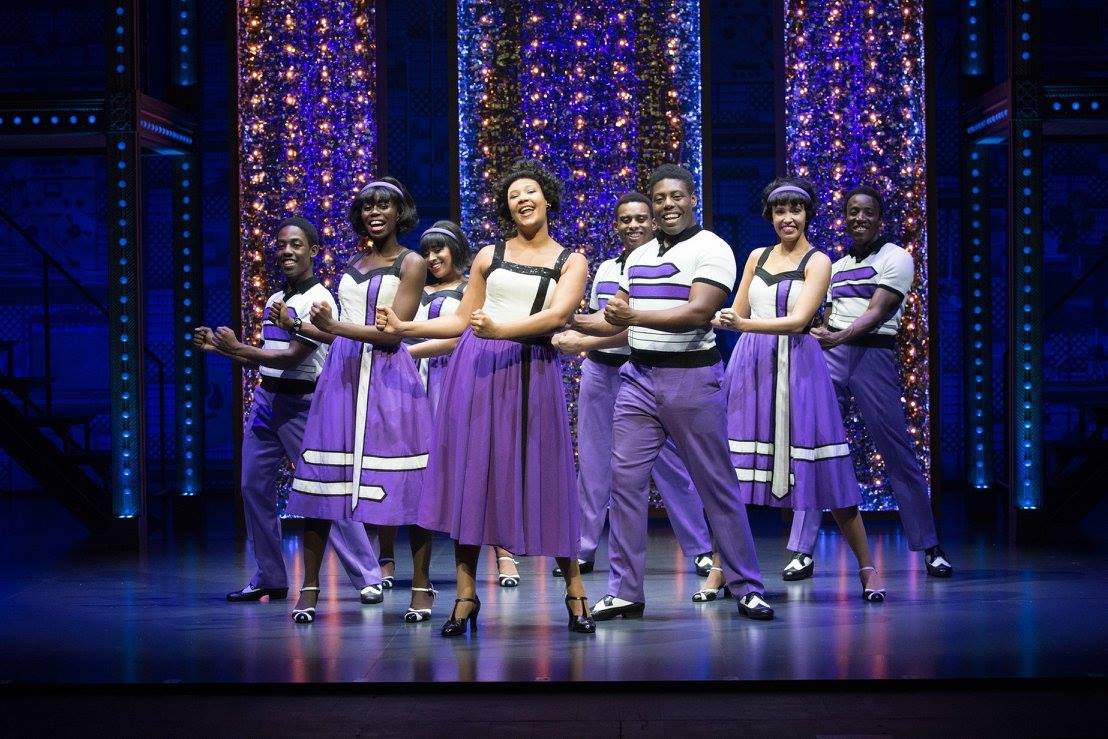 Another smart move is to introduce another top class signwriting duo Barry Mann and Cynthia Weill, who engage in a friendly rivalry with Carole and Gerry in the fevered atmosphere of the Brill Building hit factory. Again, the ensemble are on hand to belt some of their hits including a powerhouse version of the evergreen You've Lost That Lovin' Feeling.
The mood darkens in the second half as the times change from JFK's Camelot to the counter culture, and a bloody war in a far off land. King and Goffin's marriage collapses under the weight of Gerry's mental illness and a foreboding his lyrical style might be out of kilter with a new world dominated by Bob Dylan.
Unlike most jukebox musicals Beautiful doesn't sugar coat Gerry's behaviour, or indeed Carole's reluctant acceptance of his affairs, which is clever because it puts the Tapestry songs like So Far Away, It's Too Late and You've Got a Friend into their proper context as she finds her own voice.
But this is the Carole King show and Bronte Barbe is not only in fine voice all night, but subtly traces the journey from timid, albeit talented, suburban housewife afraid of leaving Gerry personally and professionally to a four time Grammy winner solo artist. She absolutely smashes (You Make Me Feel Like) a Natural Woman, and ironically like everyone who ever played this role probably has a stronger voice than the woman she is mimicking.
Kane Oliver Parry lacks power as the troubled Gerry with an occasionally wandering accent, but Amy Ellen Richardson and Mathew Gonsalves are great fun as their more flamboyant songwriting rivals. There is genuine chemistry between the pair as Douglas McGrath's witty book just about stitches the numerous scene changes into a coherent narrative, aided by the sheer genius of the songwriter's storytelling in three minute pop gems.
This is no cheap touring production as the big cast make the most of Derek McLane's bright set as Carole's piano and singing groups are endlessly wheeled on and off.
It's no surprise this fun and occasionally dark show was a massive hit on Broadway and in the West End because unlike most jukebox musicals there is not a duff tune all night. Equally unsurprising was the standing ovation for Bronte Barbe who did one of the few women to make it into the Songwriters and Rock and Roll Halls of Fame proud.
Beautiful is at Leeds Grand Theatre until Saturday 2nd June. To book www.leedsgrandtheatre.com or 0844 848 2700.
Reviewer: Paul Clarke
Reviewed: 29th May 2018
North West End Rating: ★★★★