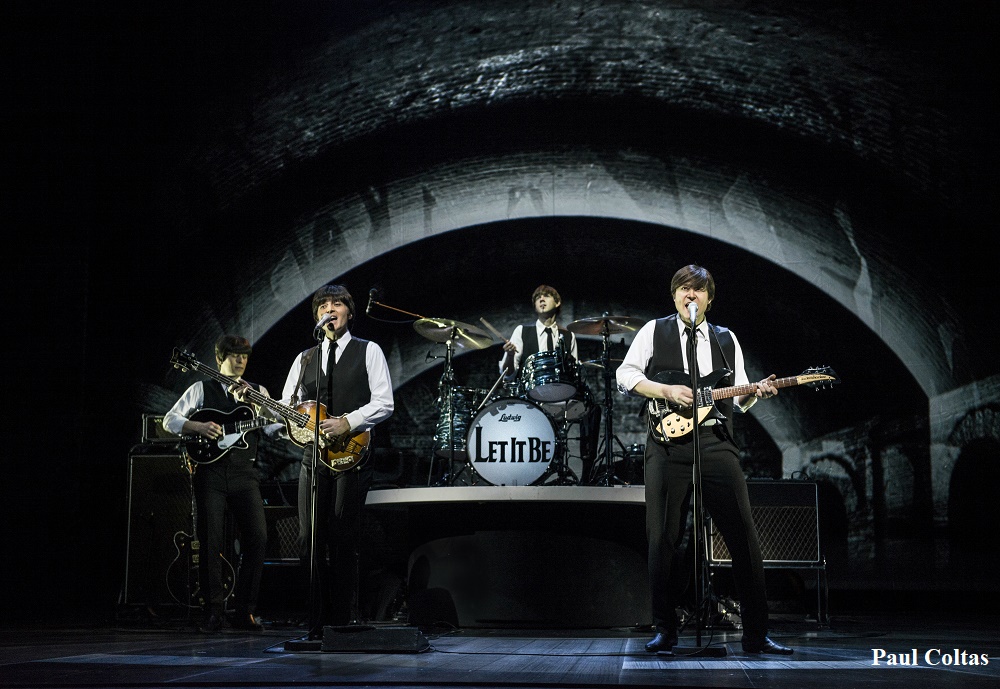 If it wasn't for the certain knowledge that I would be spending the next few weeks in traction, I would have bopped as wildly as I did in my youth, when the first strains of She Loves You rang out on Monday night, at Hull New Theatre.
That song, a Beatles classic, was the perfect opener for Let It Be, a glorious production, direct from the West End of London, which charts the meteoric rise of four lads from Liverpool – John Lennon, Paul McCartney, Ringo Starr and George Harrison.
While we in the audience took our seats, 1960s footage on four large, old-fashioned, black and white TV screens on the stage, got us in the mood for an unforgettable journey back in time. The old-fashioned hair product adverts had us chuckling, and the Capstans cigarette ad would be a no-no now.
Then it was show time as the Fab Four (Emanuele Angeletti as Paul, John Brosnan as George, Ben Cullingworth as Ringo and Michael Gagliano as John) took to the stage of "The Prince of Wales Theatre, London", for the Royal Variety Performance.
The date was November 4, 1963 and the group's records were riding high in the charts – Beatlemania was just about to explode.
The four talented lads on stage on Monday night more than did justice – musically and vocally – to openers She Loves You, I Wanna Hold Your Hand, All My Loving, Yesterday and Help.
I must mention the fantastic lighting, too, which, at times, bathed us in bright light, before drowning the stage in colour – all the while adding to that live concert atmosphere.
With real-life footage of the Beatles and their fans playing on the four screens, we jump forward to 1965 and their concert in the huge Shea Stadium, in New York.
We in the audience had been on our feet for some time already, and, as the talented lads on stage sang, our cheers were merged with those of the New York crowd, which gave a truly authentic feel to the concert.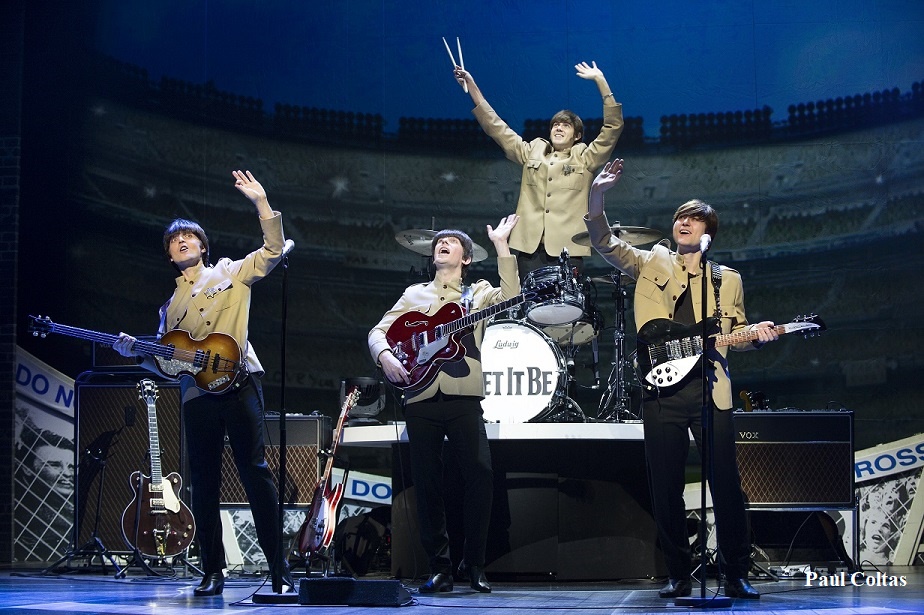 The hits continued – Twist And Shout, Day Tripper, Sgt Pepper's Lonely Hearts Club Band, With A Little Help From My Friends, Penny Lane, Strawberry Fields Forever – with costume and hairstyle changes seamlessly taking place. Long hair, short hair, moustaches, plain clothes, psychedelic satins were all in evidence, as was the Liverpool twang (John, I mean Michael, take a bow).
But what never changed was the quality of the music and singing. These guys are seriously talented. Combined with the skills of an equally talented keyboard player sitting in the shadows, the 19 songs in Act 1 alone were worth the ticket price.
Act 2 opened with Because, a song I didn't recognise, but I was soon singing my heart out again with Got To Get You Into My Life, Starting Over, Got My Mind Set On You and It Don't Come Easy, before things calmed down with "George" singing My Sweet Lord.
Paul McCartney's band, Wings (I was never a fan), got an airing with Band On The Run, Jet and Live And Let Die.
Particularly impressive was Emanuele Angeletti as Paul, with the song Blackbird. He had been playing the rhythm guitar as a left hander up to this point, but played an acoustic guitar as a right-hander with this song. Respect.
We were certainly kept on our toes during the concert. One minute we're on our feet singing along to the likes of Here Comes The Sun, the next we're waving our torches and swaying to Imagine, before being stirred into action again with serious rock 'n' roll numbers such as Roll Over Beethoven and Long Tall Sally.
Of course, the show's title song is a much-loved favourite and as our torches came out again, we joined in with "Paul" and Let It Be, before the lingering strains of Hey Jude ended a memorable night.
Running until Saturday, September 29th, 2018. Tuesday, Wednesday and Thursday, 7.30pm; Friday, 5pm and 8pm; Saturday, 2.30pm and 7.30pm. Tickets from £15. Call (01482) 300306; visit www.hulltheatres.co.uk
Reviewer: Jackie Foottit
Reviewed: 24th September 2018
North West End Rating: ★★★★