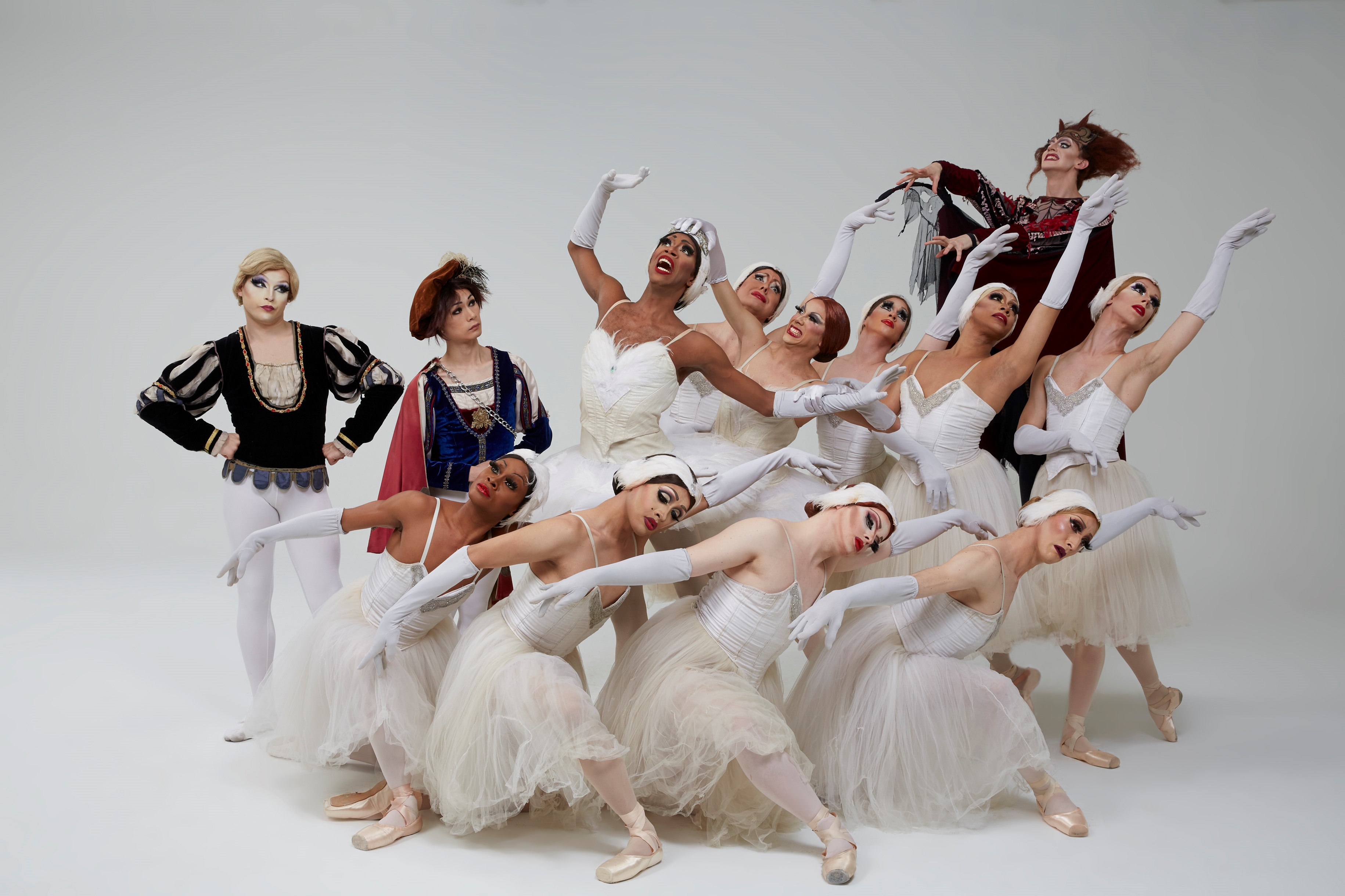 All I could do was shake my head in disbelief at what I was witnessing on the stage of Hull New Theatre, on Friday night. Writing this, I am still in shock.
Les Ballets Trockadero de Monte Carlo was making its Hull debut and judging by the rousing ovation at the end, it was a huge success. But I'm jumping ahead.
Founded in 1974, The Trocks, as they have affectionately come to be known, consist of male ballet dancers only, gathered from every corner of the world.
Put your every day Joe in a tutu and well, two things come to mind – hairy chest and underarms. But when a Trock wears a tutu, you'll probably do a double take, and then look again. I know I did.
These super-talented men combine the exceptional skills of professional ballet dancers with perfectly timed slapstick. Sometimes, so subtle is the comedy, you have to look for it.
For instance, as the dancers parade around en pointes (male dancers en pointes – I am gobsmacked), you suddenly notice one of the "ballerinas" is wearing glasses and signalling to the leading man (actually dressed as a man) that "she" will phone him later.
Or, as six dancers, resplendent in tutus, come dancing onto the stage, one is facing the wrong way; or one starts dancing The Floss. After one such perfectly executed routine, as the leading dancers perform, one of the "ballerinas" posing on the floor nearby, starts to peel and eat a banana.
The more obvious comedic happenings occur regularly – ballet dancers bumping into each other, male fists raised in anger until they remember where they are; dancers being dropped or screaming loudly as they are almost smashed headfirst into the stage and a cardboard swan being dragged across the stage, in Swan Lake.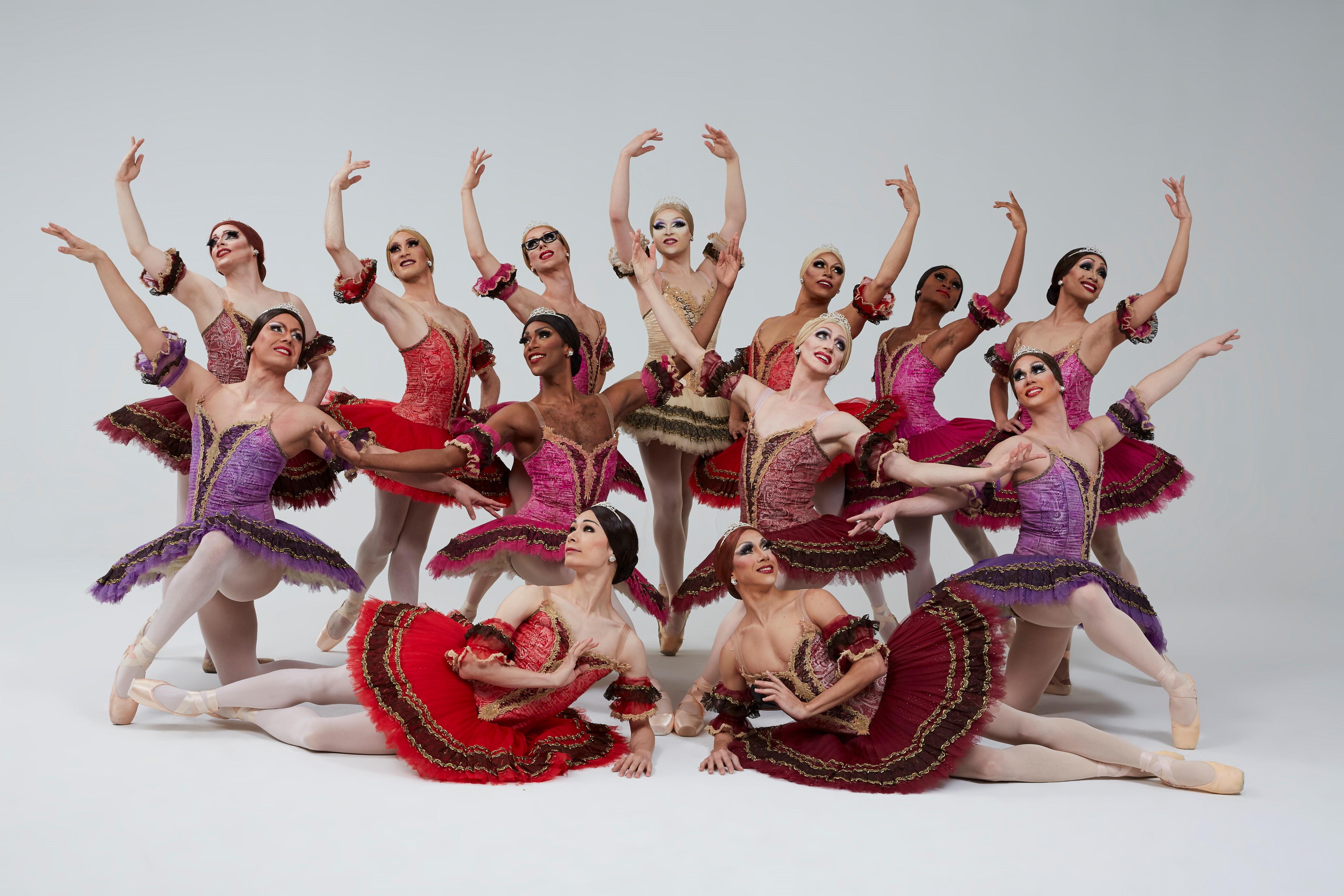 On Friday night, the show started with Swan Lake Act II and, comedy aside, I can honestly say it was some of the best, if not the best ballet dancing and pointe work I have ever seen. Odette, Queen of the Swans (Long Zou) was simply and utterly breathtaking. You had to see it to believe it.
Contemporary dance entitled Patterns in Space, was the order of the day after the first interval, and three dancers, in coloured velvet outfits, danced to the racket, I mean music, two "musicians" were making on stage.
I didn't know where to look – at the dancers or at the shenanigans of the two – who were gargling and whisking into a metal bowl to make just some of the "music".
It was a nice interlude, probably to give the "ballerinas'" toes a rest.
During one interval, I enjoyed a chat with Heather Knight, of the Dance Consortium, who told me the dancers' blush pink ballet shoes all had to be specially made – one pair had to be a size 13!
The next segment, Esmeralda Pas de Six, had six dancers dressed in beautiful coloured ballet dresses and wearing the most outrageous curly, girly wigs, and, as before, they were exceptional – this show was getting better and better.
Then, as they were cheered off the stage, the atmosphere changed and we knew we were in for something special. Odette from Swan Lake was about to pop her clogs.
A vision in a white, feathered tutu glid into view. It was "Olga Supphozova", aka Robert Carter, who, despite losing feathers by the handful danced exquisitely until he/she remembered it was a death scene, and over-acted accordingly. It was then we remembered to laugh after the sheer skill of the breathtaking ballet Robert had just performed.
Then it was back to gorgeous coloured tutus as eight dancers performed in Paquita. This lively sequence saw some of the fastest and most amazing pointe work – these guys aren't human!
All too quickly the show was over and the prolonged applause, whistles and cheers was a good indicator of how we in the audience had enjoyed The Trocks' Hull debut.
But we were in for one more treat as the dancers returned wearing those green, sponge Statue of Liberty head-bands and high-kicking to New York, New York.
They just couldn't resist making us laugh until the end.
Reviewer: Jackie Foottit
Reviewed: 5th October 2018
North West End Rating: ★★★★★