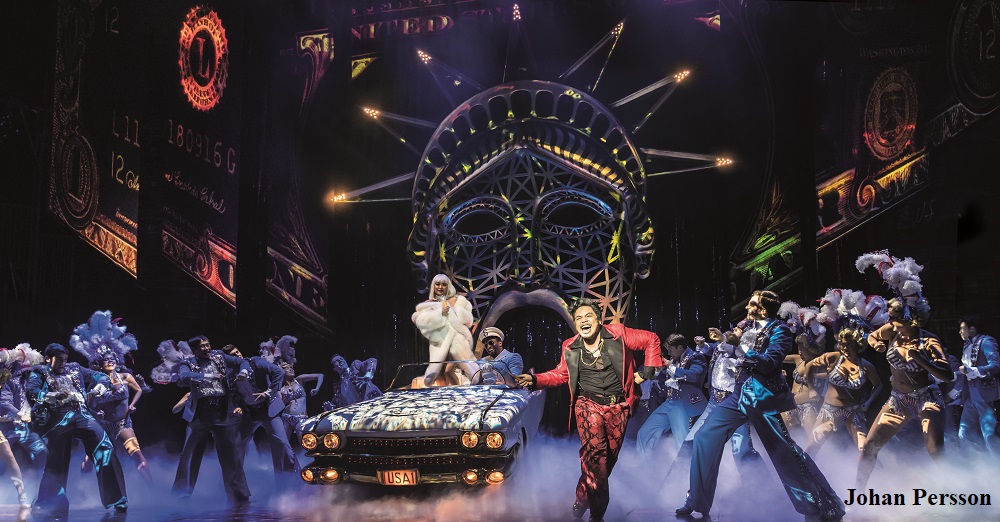 Have you ever had that moment where you snap back to reality and realise you've just been sat there gobsmacked and for goodness knows how long? Well that is exactly what happened to me when I went to see Miss Saigon on Saturday evening (6th October)! I don't think I had quite realised what I was about to experience – but my oh my, I won't get over this for a while! I knew the score from the countless times listening to it, I knew the story and I had seen the recent theatrical DVD release, but NOTHING compares to being sat in the theatre watching it unfold in front of you.
Based on Madama Butterfly by Puccini, the musical Miss Saigon conveys the story of a doomed bond between a young Asian woman and an American GI. However, Schönberg and Boublil transport the setting from early century Japan to 1970s Vietnam whilst preserving its central characters and plot.
So, where do I start? Touring productions are usually renowned for being a scaled down version of that in the West End – mainly for practical reason (Venue sizes etc), but mostly for financial reasons. However, this 'touring' production of Miss Saigon was anything but a scaled down version – it had everything; revolving and sliding sets, cars, smoke-breathing dragons, a jaw dropping flying helicopter that left the capacity audience stunned and not to mention more talent on that stage than you could shake a stick at!
The vocal ability of the whole cast was incredible and it needed to be to tackle Alain Boublil and Claude-Michel Schonberg's unbelievable score! Sooha Kim as Kim was faultless throughout, and her smooth effortless vocals left the hairs on the back of my neck standing on end. It was interesting to note in the programme, that Sooha is the first person to have played Kim in both English and Japanese versions of the Show! Ashley Gilmour as Chris was commanding, charming and his version of 'Why God, Why?' was one of the best I have heard to date!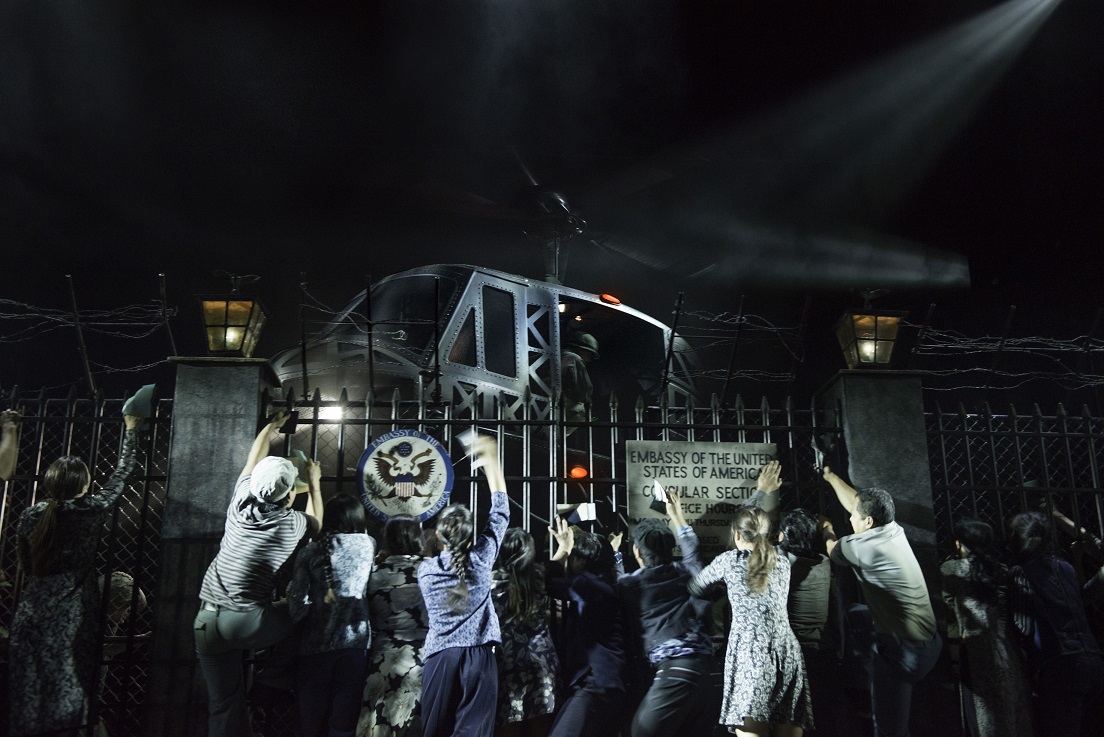 Ryan O'Gorman as John really came into his element with his rendition of 'Bui Doi' which was both beautiful and poignant. This musical is littered with incredible numbers, including 'Last night of the world', 'I still believe' (The stunning duet between Kim and Ellen), 'I'd Give my life for you' and 'The Movie in my Mind' The truth is, there are so many amazing pieces of music in the production!
The beauty of the score is that it is beautiful, tragic and poignant whilst cleverly interweaved between with comedy numbers such as 'If you want to die in bed' and 'The American Dream performed by the Engineer. For this production, the role of the Engineer was expertly performed by Christain Rey Marbella! This guy, pure and simple has talent! He's funny, he has stage presence in abundance and he quite rightly steels the show!! For want of a better word he was simply mesmerising.
There is a strong supporting cast also including; Elana Martin as Chris's American wife, a challenging protagonist given the audience's clear and obvious warmth for Kim. Gerald Santos as Thuy—Kim's spurned fiancé who later becomes her mortal enemy is both haunting and. Finally, Aicelle Santos makes a big impression as the prostitute Gigi, delivering a touching rendition of "The Movie in My Mind".
I must also mention the incredible orchestra – there's not many touring productions these days that have a live orchestra of this size due to the financial constraints alluded to earlier, however I am delighted to report that this production does contain a sizeable live orchestra and boy did it pay off, enhancing the whole theatrical experience.
This production is truly wonderful! You simply MUST go see this! It's on at the Alhambra Theatre until 20th October before heading up to the Sunderland Empire. The production then leaves the UK shores and heads to Zurich and the Cologne! Catch it now whilst you can! To book visit www.bradford-theatres.co.uk or call 01274 432000
Reviewer: Chris Hanlon
Reviewed: 6th October 2018
North West End Rating: ★★★★★