This is the first time I've had to start a review with an apology, but if anyone sitting near us on Row N on Tuesday night, at Hull New Theatre, heard a mild, but very loud, expletive at "curtain up", it came from the lips of my sister, scared, momentarily, out of her wits - I wholeheartedly apologise.
The opening few seconds of Dracula took us all by surprise. There we all were – a decent-sized crowd – chatting merrily away pre-show, when all of a sudden everything turned black and a huge bang and flash on stage, gave us a hint of what we had let ourselves in for.
The surround sound was absolutely amazing and continued so throughout the performance – no doubt a result of the multi-million pound refurbishment the theatre underwent not too long ago.
More loud bangs, flashes and whistles came a few seconds later when, at a busy railway station, Jonathan Harker (Andrew Horton) was saying farewell to his fiancé, Mina Murray (Olivia Swann), before embarking on a business trip to Transylvania and a meeting with a certain Count Dracula.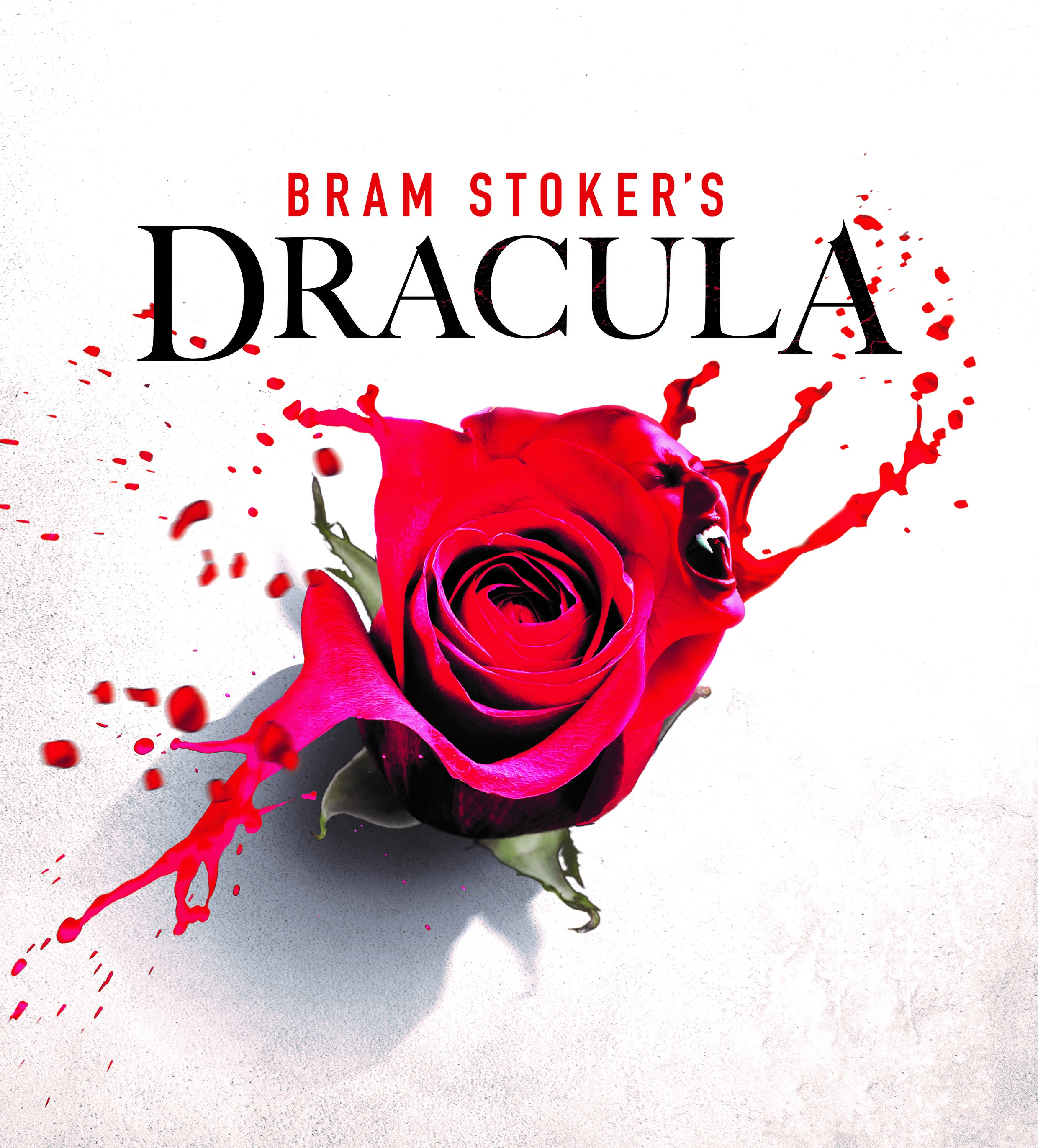 Meanwhile, back in Whitby, North Yorkshire, young Lucy (Jessica Webber) is chatting excitedly, but shockingly for the times, to housekeeper Fanny (Jen Holt) about the three men who are trying to woo her - the man most smitten being young Dr Seward (Evan Milton) who does good works at the local mental hospital, whose main occupant is one Lady Renfield (Cheryl Campbell), a weirdo who thrives on eating spiders and flies.
When Mina arrives back from the station she joins in the fun chatter with Lucy and Fanny, but unbeknown to her, her husband-to-be is facing anything but a fun time.
Mind you, his carriage journey to the Count's castle should have given him a bit of an inkling of the weirdness to come. After commenting to the carriage driver that the journey had been so quick, the driver answered: "The dead travel fast". I mean, come on, any sane person would have bailed out there and then.
But into the castle he went and for part of the time, was "entertained" by the Count himself (Glen Fox), until things turned very nasty indeed and poor Jonathan was almost driven insane.
The Count, desperate for fresh new blood and for a trip to England, gleaned as much info as he could from the hapless Jonathan, setting his sights on the beautiful young Lucy.
There can't be a person reading this who doesn't know how the Count takes the blood from his victims – but just in case, he bites their jugular vein – and so it was with poor Lucy.
Mad with worry, Dr Seward calls on Professor Van Helsing (Philip Bretherton), who knows how the Count operates and what it will take to bring his bloody reign to an end.
However, not everyone takes his advice or his warnings seriously and when Jonathan's fiancé, Mina, is on the Count's bucket list, panic stations set in (for us as well!). Everyone seems to be on his lusty payroll, including Lady Renfield.
One innocent human has to die (I grimaced, held my breath and looked through my fingers) before things come to a grisly end.
This thoroughly entertaining spectacle – a world premiere - had us all on the edge of our seats. I was sitting in an aisle seat and kept looking over my shoulder expecting goodness knows what. My worst fears came true at the opening of the second half when some of the mental hospital patients made their screaming way down the aisle towards the stage.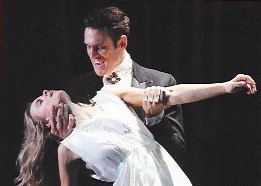 The stage setting was first class and the "illusions" simply breathtaking. At the closing of the first half, Count Dracula opened his large black cape, bat-like, and actually leapt off the stage into the abyss. Then the theatre turned very cold and a chilly breeze swept over the audience, blowing our hair. And once it actually rained on stage!
The aforementioned surround sound never let up – wolves howled as if they were behind us; voices came from nowhere. It was fantastic and definitely scary. I overheard one man in the bar at the interval, telling how his arm had gone numb because his wife had been grabbing on to it in terror.
However, not everything was loud – I couldn't quite hear everything that was being said on stage. The voices didn't carry so well to where I was sitting, but it didn't spoil my enjoyment – I was too busy jumping out of my skin. And the actors' energetic shenanigans on stage made up for me missing any words.
Buying tickets for Dracula, we all know we're in for a bit of blood and gore. But combine all the extras I've mentioned above with a multi-talented cast, and it really is a night to remember. So to everyone involved, fangs for the memory (sorry, I couldn't resist).
Running until Saturday, October 27th, 2018; 7.30pm nightly with 2.30pm matinees on Thursday and Saturday. Tickets from £15. Call (01482) 300306; visit www.hulltheatres.co.uk *Recommended for over 16s only*
Reviewer: Jackie Foottit
Reviewed: 23rd October 2018
North West End Rating: ★★★★★