When you kick off a musical with a sing off between Four Tops and The Temptations belting out their massive hits you know it's going to be a big night of the best soul music ever recorded on the Motown label.
It is difficult to overstate the importance Motown creator Berry Gordy played in revolutionising popular music by bringing music made by black performers into America's living rooms in the still segregated 1960s. This show is a tribute to those pioneering artists, but rarely for a jukebox musical you will know every song in it from 'Where Did My Love Go' to 'My Guy'.
The first task for the producers was to find a way to make sense of a label with so many stars, like Diana Ross to Stevie Wonder, so they wisely decided to make it the story of Gordy rising from the mean streets of Detroit in the early sixties to his downfall as it all crashes down around a decade later before finding some redemption at the label's legendary 25th anniversary party.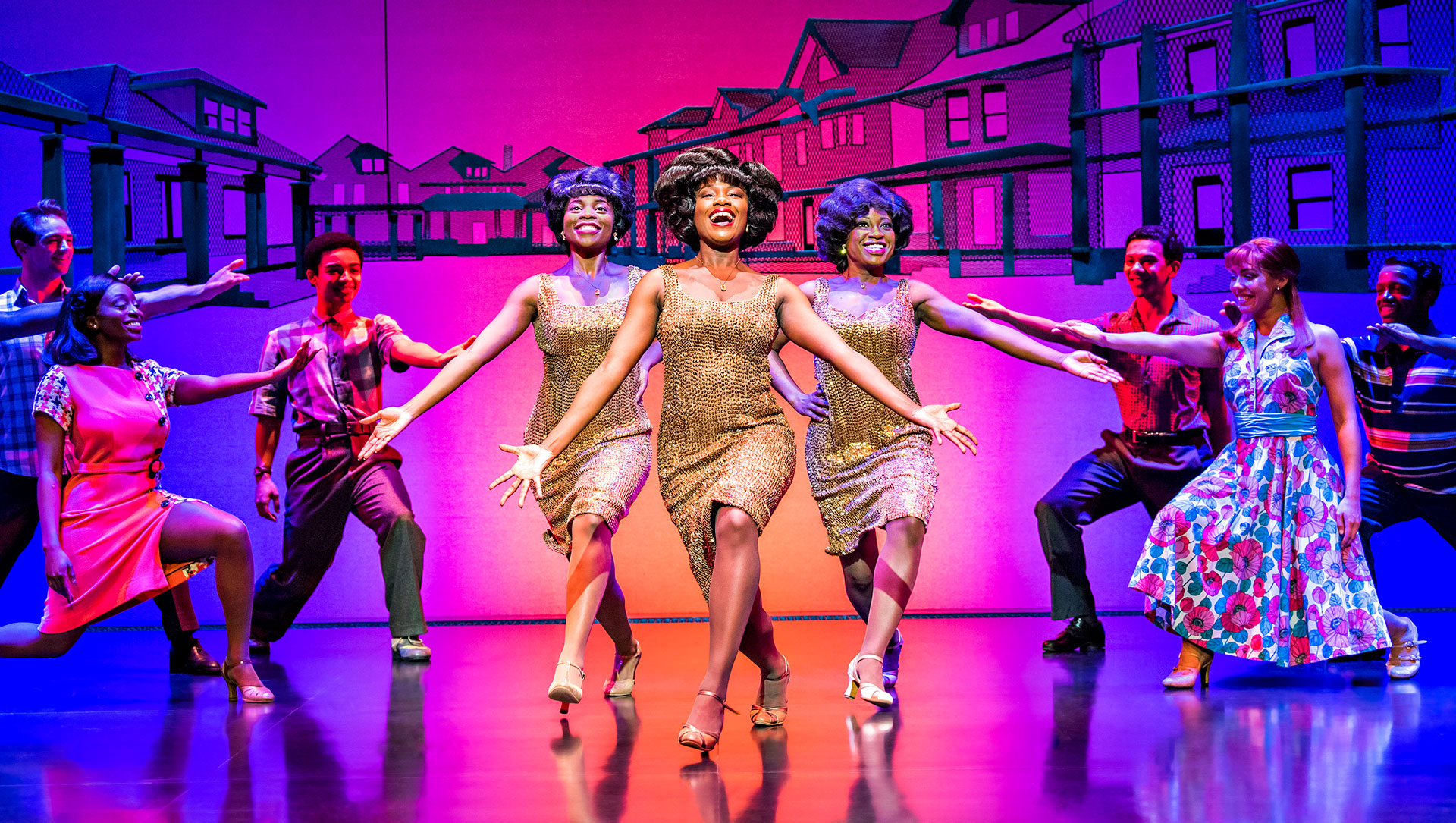 It should be noted that Gordy is one of the producers of this show, but in the same way he was ruthless in the quality control of his music he has not spared himself. Unusually for this sort of musical there are some dark moments as his head was turned from making hits by his doomed love affair with Ross, or when he got it spectacularly wrong trying to veto Marvin Gaye's seminal protest album What's Going On.
Edward Baruwa is in turn charming and driven as Gordy, a decent songwriter who had a bigger ego than even the likes of Ross and Gaye, but was wise enough to get their much bigger talents flourish. He is in fine voice all night in a cast that doesn't have a bad vocalist in it.
His relaxed interplay with his best friend and songwriting genius Smokey Robinson is well drawn by former X factor finalist Nathan Lewis hitting his character's trademark falsetto. In her first lead role Karis Anderson is a revelation as La Ross essaying her journey from Detroit schoolgirl leading The Supremes to the ultimate diva.
This is a West End standard production with plenty of money onstage, and David Korins' big set smartly mixs props and on screen graphics transportiing the singers from Detroit through a tense segregated gig in the Deep South to LA as all falls apart.
The reality is the story was always going to be subservient to the songs as a raucous audience were singing and shouting along as if they watching a Motown Review show from the sixties.
Every song, and all the trademark Motown dance routines, are nailed time after time by a big cast backed by a fantastic band in the pit, creating fresh versions are a million miles away from the terrible karaoke efforts on tired TV 'talent' shows. These highly trained musical theatre professional invest themselves in these brilliantly constructed pop masterpieces, and they all absolutely smash them out of the park.
If want to find out more about a genuine American hero then you get that, but it's also a chance to wallow in the genius of music that signposts key moments in the lives of every person sitting in this theatre . If you only go to see one jukebox musical then make sure it is this one.
Motown The Musical is at Leeds Grand Theatre until Saturday 17th November. To book go www.leedsgrandtheatre.com or 0844 8482700.
Reviewer: Paul Clarke
Reviewed: 7th November 2018
North West End Rating: ★★★★★