Cole Porter and Samuel and Bella Spewack's 'Kiss Me Kate' first opened on Broadway in 1948, and it's a delight to find this classic musical feeling as fresh and alive as ever at the Crucible this season; which is quickly establishing itself as a home for musical theatre in the North.
The story follows the on and offstage conflict between director, producer and actor Fred Graham and his leading lady (and ex-wife) Lilli Vanessi as they stage a musical version of Shakespeare's The Taming of the Shrew.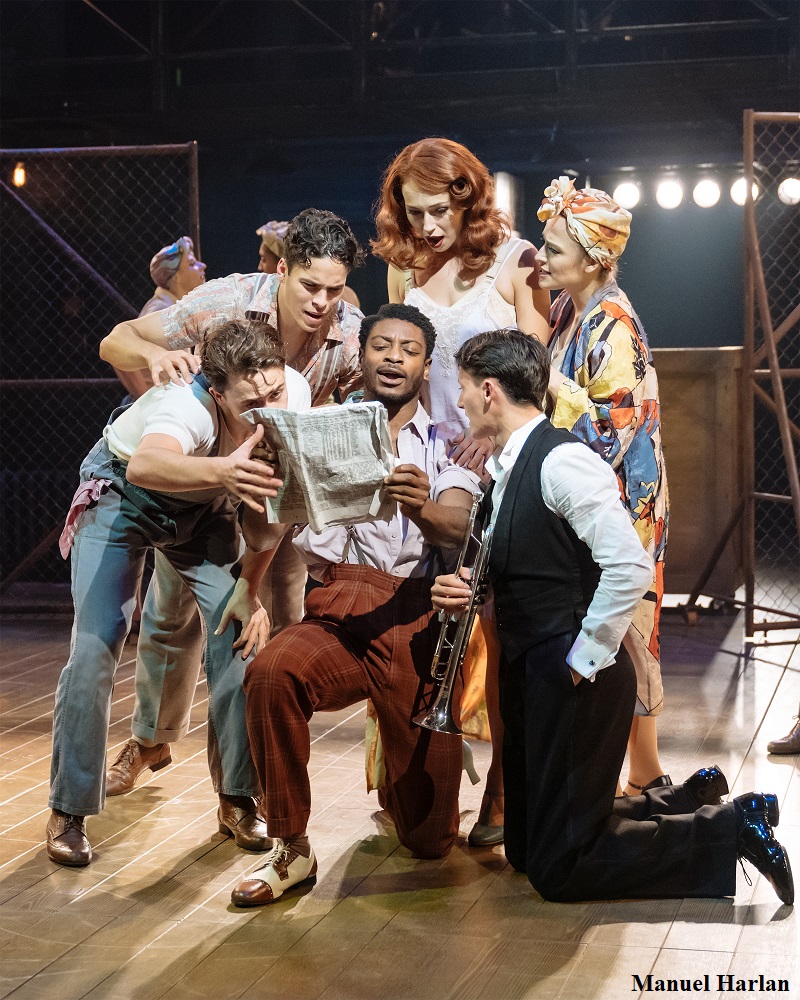 With the now unsavoury message of Shakespeare's comedy (which follows the story of a man beating and starving his wife into submission to take her fortune) and a vast amount of familiar and long production numbers the show could easily feel stale and old fashioned however it soars with energy and charm thanks to a superbly talented cast and the busy yet perfectly orchestrated direction and choreography by Paul Foster and Matt Flint. The show captures the chaos of piece whilst moving like clockwork.
Janet Bird's design and Howard Hudson's lighting work effectively to create on and off-stage spaces with levels and set pieces which bring out plenty of room for play in the choreography.
I particularly enjoyed the use of onstage lighting in "Always true to you -In my fashion" which truly evokes the glamour of the era.
The cast are phenomenal and I could not pick out a weak link. Rebecca Lock as Lilli is exceptional, she commands the stage with ease and her performance of 'I hate men' is a masterclass in character acting. Edward Baker-Duly's Fred is equally as charismatic and self-assured, with spot on comic timing and a magnificent baritone voice. Both display incredibly impressive vocals and physicality and are the perfect pairing to lead this dynamic and diverse cast.
Dex Lee shines as Bill, sparkling with easy charm and a rich voice. He moves with such ease and natural flair it is impossible to take your eyes off him in any of the dance numbers. He is also well paired alongside Amy Ellen Richardson's fiesty and funny Lois.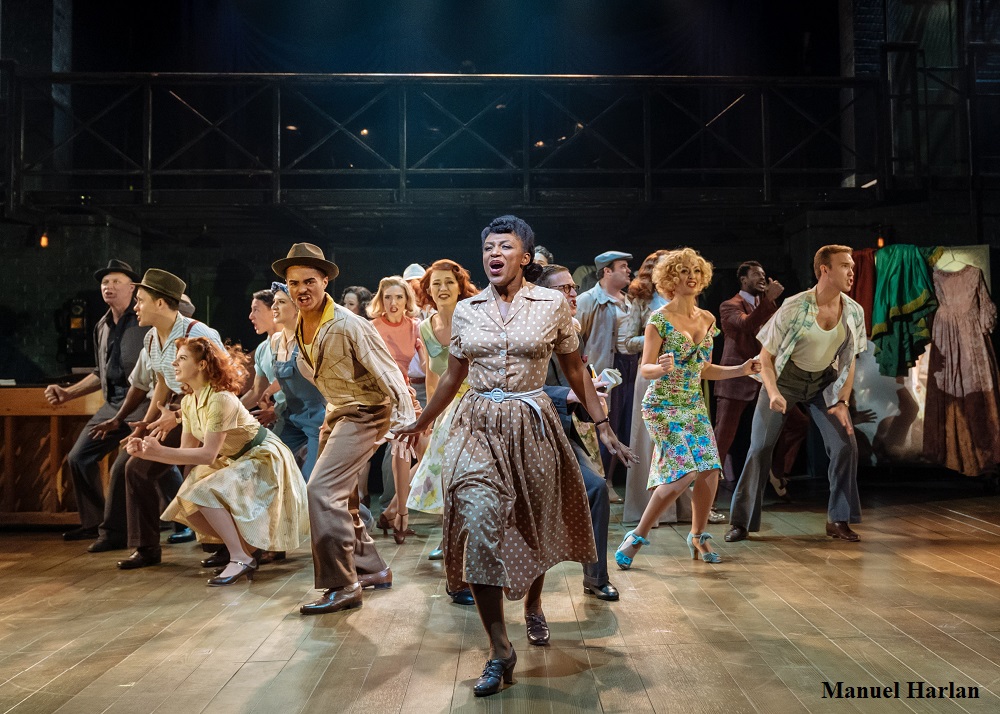 John Conroy as Baptista adds a very different energy to the stage and is hilarious in his scenes trying to move the show forwards as chaos descends around him. Another stand out is Layton Williams as Paul who leads the show stopping number 'Too Darn Hot' with all the star quality to show why he is soon to take over the title role in 'Everybody's Talking About Jamie' in the West End. It was great to see Jamie Campbell (the real life Jamie) in the audience cheering him on.
Every ensemble member gave energetic and well thought out performances (particularly for me Simon Okarsson who I'm sure has a brilliant career ahead of him) and despite the cold December evening it was 'too darn hot' on that stage.
An incredibly well put together revival of a classic piece of musical theatre bursting with wit, joy and charm.
Reviewer: Robyn Grant
Reviewed: 12th December 2018
North West End Rating: ★★★★★