Once again 'The Cast' at Castleford Phoenix Theatre managed to pull off yet another amazing show. This performance of Singing in the Rain really showed the maturity and professionalism of all the cast and gave them a true chance to shine. Luckily, the show is still on tonight and tomorrow (Thursday 20th December) so you have chance to see the strong talent. I know I'll be back!
The first real thing that stood out to me was the use of props, set, costumes and hair styles as it really made it feel realistic and takes you right back into the 50s.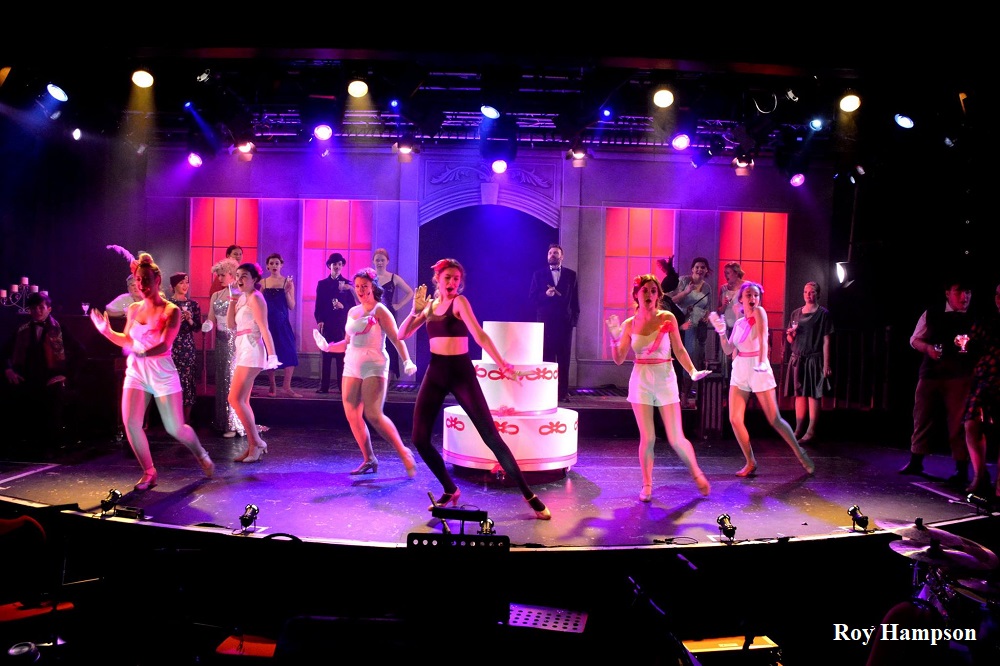 There was few mic and technical issues which can't always be helped and although it almost ruined the gag of Kathy Selden being the good singer behind the curtain, the cast still acted professionally and didn't let it affect their performance and still pulled it off with a smile. The black and white videos really added more effect to the show and felt so nice to be able to watch and appreciate.
Going along with the theme of naturalism, the relationships on stage with the characters really stood strong and made you feel really involved with their cute love story and elegant glances across the stage between the charming Don Lockwood (played by the wonderful Oliver Kempley) and Kathy Selden (played by the phenomenal Emily Barraclough). Alongside these two principles stood Eve Waddington playing the famous Lina Lamont who really played the role to the max and as annoying and selfish as her character is, I found myself loving her every time she came on stage. The strong acting and the use of her voice that she kept all the way through impressed me. Ellis Kirk playing Cosmo Brown performed the role superbly and really stood out on "Make Em Laugh" with his great stamina, falls and fails that looked so realistic and the use of his skills and tricks. His timing though, well done! I could go on more about the cast as they are all individually amazing in their own way, so I highly advise you to come see it for yourself!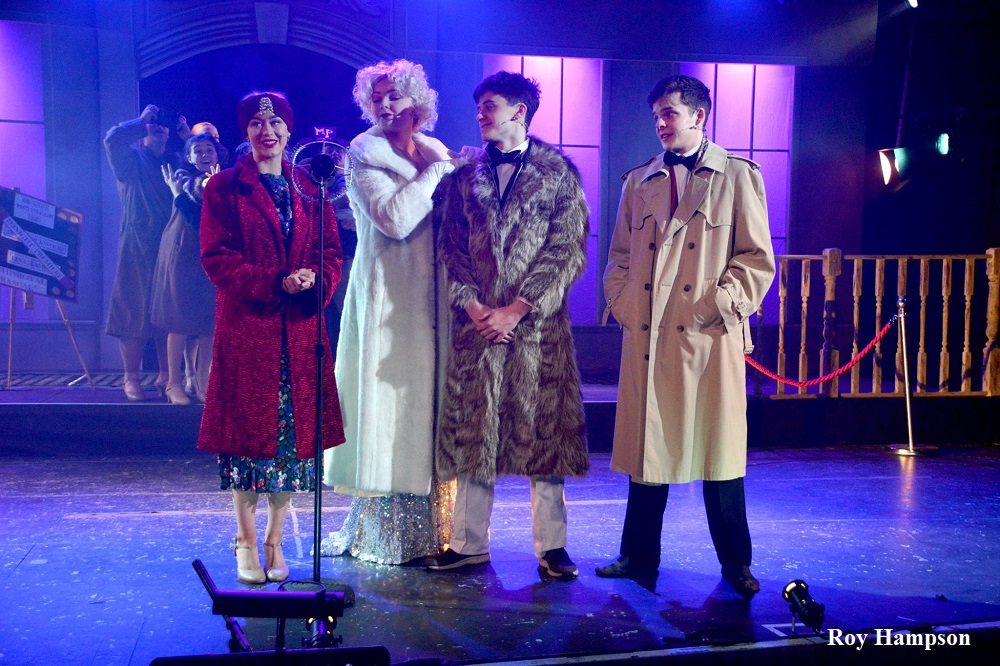 The show itself as a whole really showed the history of silent pictures to talking pictures and how it developed and even ruined some people's careers. I did find myself getting bored in one scene as it felt it lasted a little too long with the same two characters on stage but thanks to the strength of the acting between the two characters, they managed to save it and pull me back in to the show. The talent and maturity of the members of the cast to pull off a show like Singing in the Rain has really shown through tonight. Overall, I am definitely pleased with the performance of The Cast and I hope their next two performances are just as good! Good luck to The Cast, I look forward to your upcoming shows.
Reviewer: Lucinda Peterson
Reviewed: 18th December 2018
North West End Rating: ★★★★