For two hours and 25 minutes on Wednesday night, at the Hull New Theatre, it was as if singer Whitney Houston – the star of the 1992 film The Bodyguard - had miraculously reappeared to reprise her role of singer Rachel Marron, when The Bodyguard The Musical came to town.
So accurate was former X Factor winner, Alexandra Burke's portrayal of Houston - in her singing and American speaking voice - that if one closed one's eyes it would have been difficult to distinguish between the two.
The show got off to a very hot start, with Alexandra (or was it Whitney?) resplendent in a blonde wig and gold dress, singing Queen Of The Night. Aided and abetted by topless male dancers, flashing lights and roaring flames (I could feel the heat in my seat in row N), we knew we were in for an unforgettable night.
The well-known, yet simple, storyline of famous singer stalked by a looney fan, has the twist of her being in far greater danger from her jealous sister, who plans her assassination.
Hence the need for a bodyguard – enter Frank Farmer.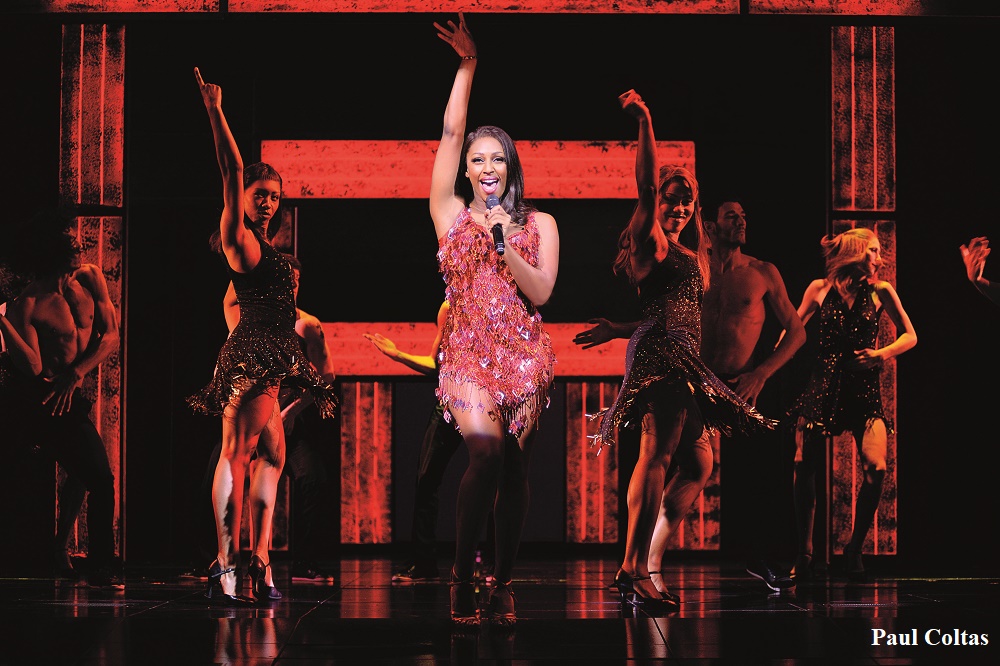 Portrayed by Kevin Costner in the film, Benoît Maréchal is the perfect strong, silent type to do justice to the role. He's quite dishy, too. However, his appearance in Rachel's life is not appreciated by her– but shocking events soon make her realise she certainly needs him.
Micha Richardson as Rachel's sister, Nicki, has a beautiful singing voice and plays the part of the jealous sis to perfection. Having lived under the shadow of her younger sister all of her life, she falls for the hunky bodyguard, and is distraught to find he is sleeping with Rachel. She sees red and hires a hitman!
Young Jesse Oniha, as Rachel's 10-year-old son, Fletcher, was simply amazing. He could dance and sing and every word he uttered was loud and clear. What a lovely youngster with a very bright future.
As talented as the above and the rest of the cast were, we couldn't take our eyes off Alexandra Burke. She was not only the Queen of the Night, she was the whole of the Royal Family and their ancestors. What a star!
The songs came thick and fast – Greatest Love Of All, How Will I Know, I Have Nothing, I'm Every Woman, I Wanna Dance With Somebody, One Moment In Time, Queen Of The Night, Run To You, Saving All My Love, and the perennial favourite, I Will Always Love You.
And all the while, the most wonderful music emanated from an amazing orchestra, under the direction of Michael Riley.
I must mention the fantastic stage setting. With minimum fuss and disruption, the sets quickly changed - from Rachel's mansion, to a nightclub, to a cabin in the woods, and to a glittering night at the Oscars – to name just a few scenes.
We were being dazzled by Hollywood-style glitter and glamour one minute before being plunged into the shadows of menace and grief the next.
The production had its comical moments, too. In a scene I don't recall from the film, Frank loses a bet with Rachel in a karaoke bar, and he has to stand up and "sing". The sound that came out of his mouth certainly gave us all a giggle.
Towards the end, as Alexandra Burke, looking stunning in a fabulous long black gown, rose into the air on a pedestal, singing I Will Always Love You, a lady sitting in front of me burst into tears, much to the consternation of the people sitting either side of her.
But she soon recovered as the cast took their bows, and we in the audience rose as one to show our appreciation. But that wasn't the end. Within seconds they were all back - Miss Burke in a shimmering gold mini dress – singing and dancing their hearts out, still ready and willing to entertain us to the very end.
Running until Saturday, January 19th, 2019; 7.30pm nightly with 2.30pm matinees on 12th, 17th and 19th. Tickets from £19.50. Call (01482) 300306; visit www.hulltheatres.co.uk
Reviewer: Jackie Foottit
Reviewed: 9th January 2019
North West End Rating: ★★★★★