There is no greater challenge for an actor than to step out onto an empty stage to deliver a monologue and Silent Witness star Kiza Deen is the latest to stand there all alone with no safety net.
This is a million miles away from the more middle class Alan Bennett single handers that usually grace Playhouse stages as it is the story of a hard working urban family whose lives are changed forever by a random act of violence perpetrated on their teenage son during a school lunchbreak.
RADA trained Deen is not only called upon to play Mother, Father, Son and Daughter, but other random people who are drawn into this vortex of emotion, confusion and anger. She subtly captures the swagger of Son who saunters out of the door never to return, and yet draws out the decency his engaged parents from an unnamed Caribbean island have instilled into him.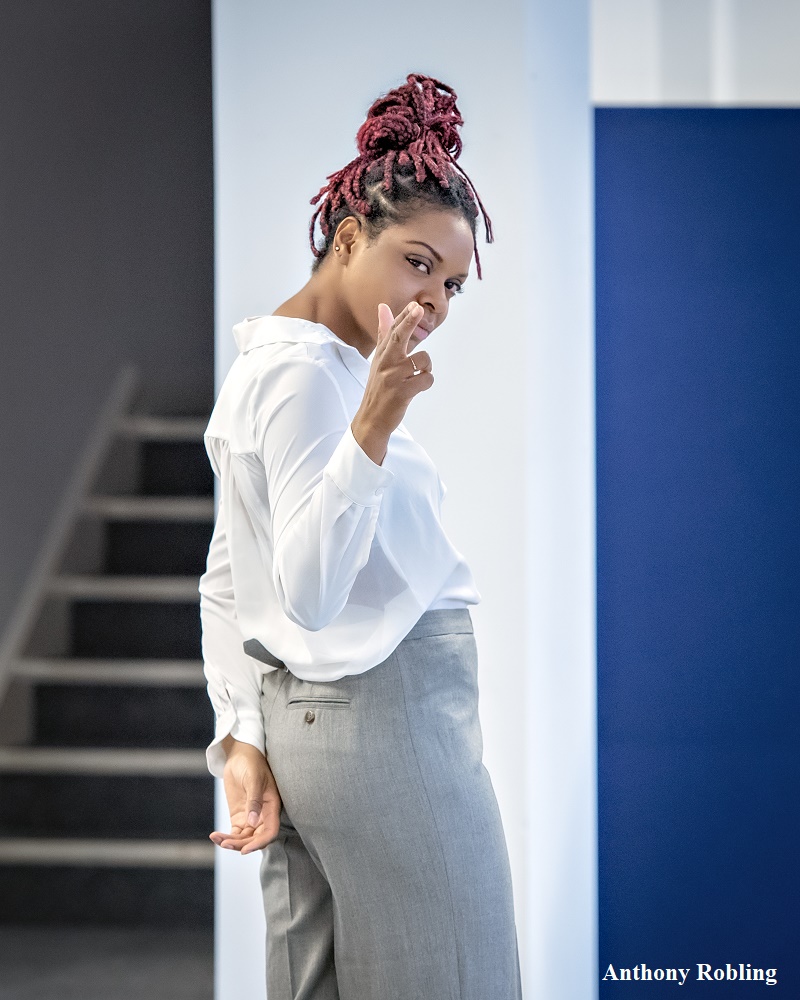 Mother is haughty and proud, which makes her disbelief and fury after the incident all the more poignant. Dad is the strong silent type dedicated to his family and only had one rule for his kids, which is don't bring the police to our door, and if you do then you are on your own. When they do come, Deen smartly alerts her body language as her now male character realises the reason they are here is for something he had never envisaged.
Where Deen is absolutely mesmerising is when she inhabits the feisty Sister who is called from her boring office job to try and keep her family afloat watching her beloved Dad slowly disintegrate, and Mum disappear into her own private hell as they carry out tasks no parent should have to do. When she sits in her brother's room, who she has a convincing love/hate relationship with, and smells in his stink, Deen's performance level is as good as anything you will see in this space.
There is not a word wasted in Debbie Tucker Green's economic and well-paced text that only last 50 minutes or so, but is an emotional punch to the belly aided by Xavier Velastin's eerie score.
There is an unusually intimate relationship between director and actor in a monologue so it is to Genesis Fellow Gbolahan Obisesan's credit that he gives Deen the space to fly solo and so free. He cleverly uses Deen's body movements and tone to signpost the audience through the different characters so you never lose track of who is speaking and why.
Knife crime is now at a 70 year high in the UK so on one level it is depressing that a decade old text is so pertinent today, but on another it is a timely reminder that when these incidents happen everyone involved is a victim in different ways.
random is Leeds Playhouse until Saturday 16th February. To book www.leedsplayhouse.org.uk or 0113 2137700.
Reviewer: Paul Clarke
Reviewed: 8th February 2019
North West End Rating: ★★★★