I always feel a special warmth when sitting in The Crucible Theatre auditorium. In recent years, I have been fortunate to see some pretty incredible theatre including their Christmas production of Wizard of Oz two years ago as well as the sensational Everybody's talking about Jamie before it transferred to the West End in which it continues to attract wave upon wave of audiences.
We are lucky to have a theatre in Sheffield which continues to produce incredible theatre and The Crucible Theatre and indeed Sheffield Theatres should be commended for their standard of work and for continuing to make theatre accessible to so many young people at such an affordable price via their 'ignite' scheme.
Sheffield Theatres' latest offering is Rutherford and Sons - a little heard of play with an interesting backstory. Rutherford and Sons was premiered in 1912 during the upsurge of the British feminist movement and was initially successful. However what makes this story remarkable is that when it premiered, the name of the writer was presented as initials to disguise the fact that the writer was female.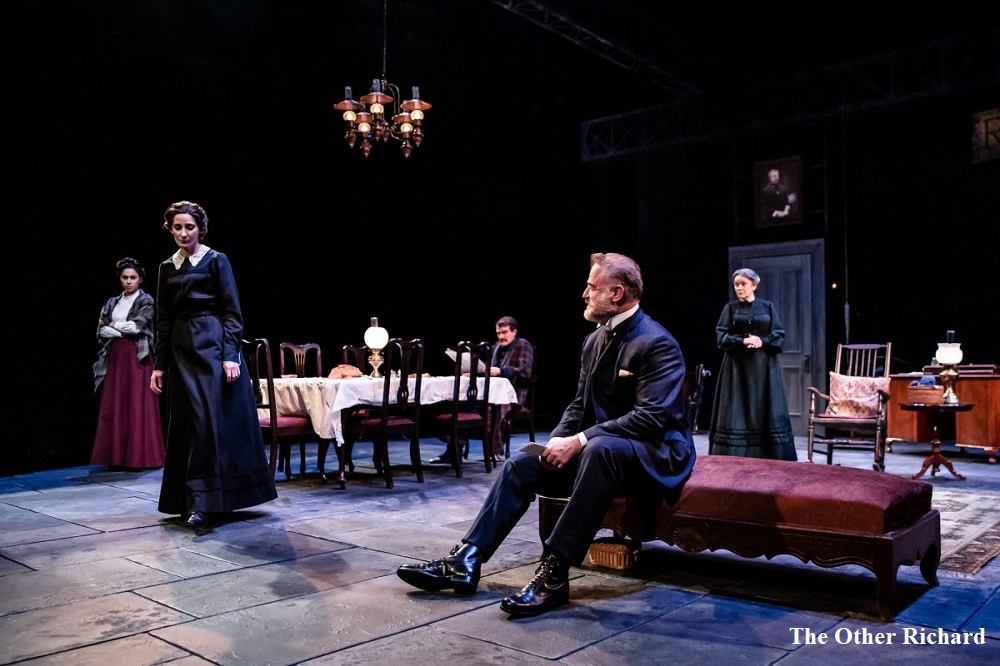 When it was eventually discovered that the writer was female, sadly the audiences dropped away and the writer Githa Sowerby wrote very little else.
This production is directed by Associate Director Caroline Steinbeis with a cast led by Game of Thrones Star Owen Teale. The play deals with an oppressive patriarchal family set against the backdrop of the North and its industrialism. Teale is every bit commanding in his role as Rutherford and it isn't until his arrival some 30 or so minutes into the play that it sparks into life. Teale has real pathos and it was a privilege to watch him on stage (as a big fan of Game of Thrones). He is a bully and a tyrant who perpetually orders his family about. Brian Lonsdale as Martin also give a passionate performance and his relationship with Janet (Laura Elphinstone) epitomises the desperation and desire for an as escape from the oppression. Special mention to Lizzie Roper who brought some much needed humour as Mrs Henderson. This production is at times brilliantly engaging and every bit resonant in today's society however, in truth I feel that the production was about 30 mins too long and there was several moments within the production where we as an audience were waiting for something to happen – I feel this is more to do with the writing than the direction.
The set design by Lucy Osborne was stunningly gloomy – perfect for the setting and used to great effect by the cast. Lighting Design by Johanna Town was beautiful whilst being haunting at times. I must note that it was brilliantly refreshing to see the technical crew populated with so many females including designer, lighting designer, Deputy Stage Manager and Assistant Stage Manager.
I am glad I got to see this production and fully believe this play deserves more recognition.
Reviewer: Chris Hanlon
Reviewed: 16th February 2019
North West End Rating: ★★★