Most companies just require actors to learn the lines and hit their marks but this time out Red Ladder have asked their cast to learn how to wrestle.
To make Nick Ahad's play work all four actors have learnt complicated moves made popular by the likes of Yorkshire's Big Daddy in yesteryear on ITV's World of Sport, and more recently by the cartoon grapplers over the pond who populate the daft WWE.
Ahad is a fan of old school wrestling. and has based his characters on interviews with real people, so we meet a Black squaddie with undiagnosed PTSD, a Syrian asylum seeker and a British Chinese takeaway worker who all come to exorcise their demons in a grotty gym run by former TV grappler Jim 'Glorious' Glory.
The set is just the empty ring the lycra clad warriors characters literally pummel each in and the industrial warehouse setting really gives the feel of a rundown gym. There is a bit of jeopardy as they all training for a spot at a talent camp for the US networks, but there is only one slot, so who will win it?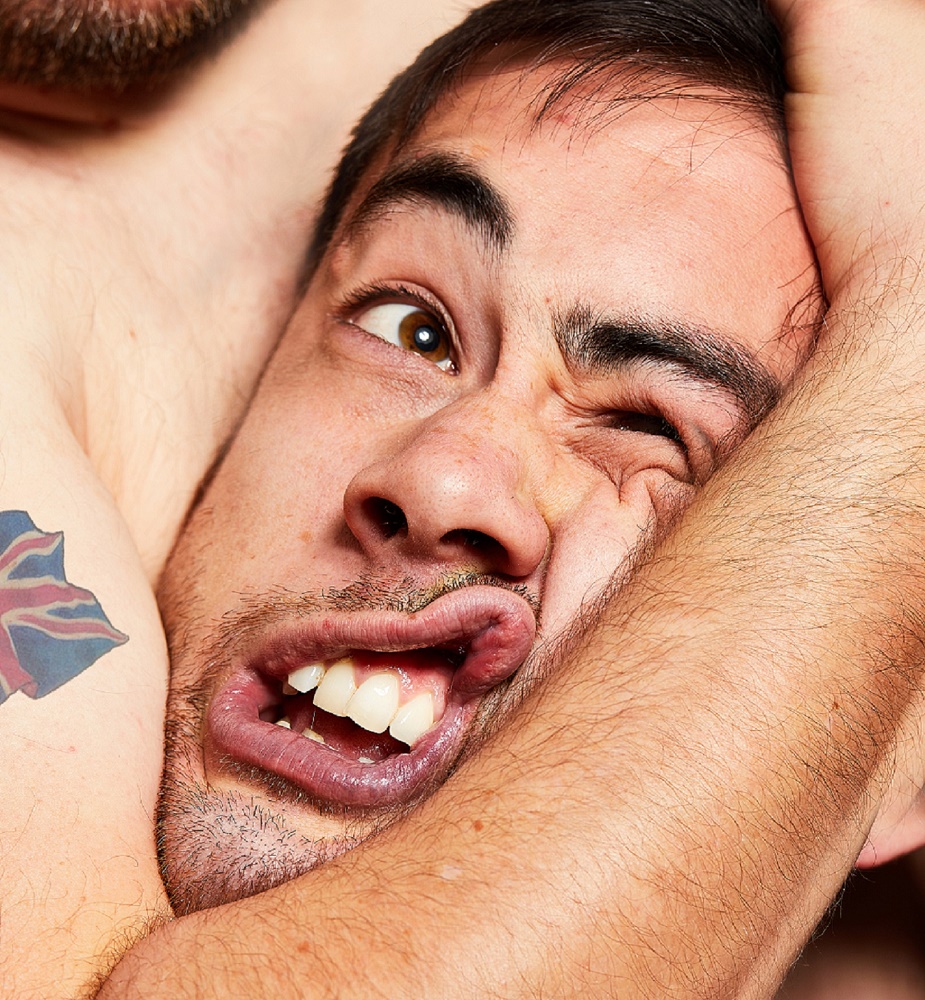 But what raises Glory above what Jim refers to as just being a 'Benetton ad' is Ahad's brutally honest examination of what the character's experiences are of being young, black, brown or yellow in modern Britain based in part on his own experiences. Unlike other writers who tend towards the preachy, Ahad packs plenty of laughs in along the way as the grapplers fight each other and themselves.
Just that topic is a big enough subject, but Glory also examines toxic masculinity, and how when added to social alienation through difference it is no huge step to see how each of these young men could explode into violence at any moment. Glory is that rarity in theatre showing how the discipline of sport, and the support of a gruff mentor like Jim, can defuse these ticking timebombs at a time when draconian cuts are reducing those outlet for angry young men.
Red Ladder regular Jamie Smelt takes on a nuanced role with great skill as he exposes Jim's own rage as a has been struggling to keep the gym doors open. Smelt was magnificent in The Shed Crew in this very space, but tonight he took a big step up as he led the young cast to their own glories.
Josh Hart is another of the wave of British Chinese acting talent that is coming through bringing a cheeky charm to Dan who is sick and tired of being abused in his old man's takeaway. His sparring with the former soldier has a real edge to it thanks to Josuha Lyster's ability to simmer with rage, which director Rod Dixon wisely lets flow.
French-Moroccan Ali Azhar brings a genuine dignity to Sami existing on a few quid a week who has survived being beaten by Assad's thugs and just wants to go home.
The unsung star is fight director Kevin McCurdy who has drilled the cast in just a few weeks so they can deliver the hugely athletic moves with utter conviction, but without hurting themselves, or the audience sat just inches away from the action.
Glory is where Nick Ahad dispels any doubts he could make the transition from newspaper critic to bearing his own soul creating a work that could just have been another tired polemic, but is actually a humane and witty study of what it is like to be on the outside in our nation.
Glory is at Albion Electric Warehouse until April 6 and then Belgrade Theatre, Coventry from April 10th – 13th.
Reviewer: Paul Clarke
Reviewed: 2nd April 2019
North West End Rating: ★★★★