Tom Stoppard's comedy Rough Crossing tells the story of playwrights Turai and Gal as they try to finish their play before arriving in New York City for the show's premiere. The plot is simple and easy-going and this makes for an easy watch and some fun, light hearted entertainment which is exactly what we all need in our world.
Stoppard's writing is great and quite funny. The first act is definitely more entertaining than the second but it's an enjoyable watch throughout. Rachel Kavanaugh's direction draws out the comedy in the piece and Alistair David's choreographer works perfectly for the style of the show whilst giving the dancers amongst the company chance to show off their skills. Colin Richmond's design is very simple but beautiful and quite realistic.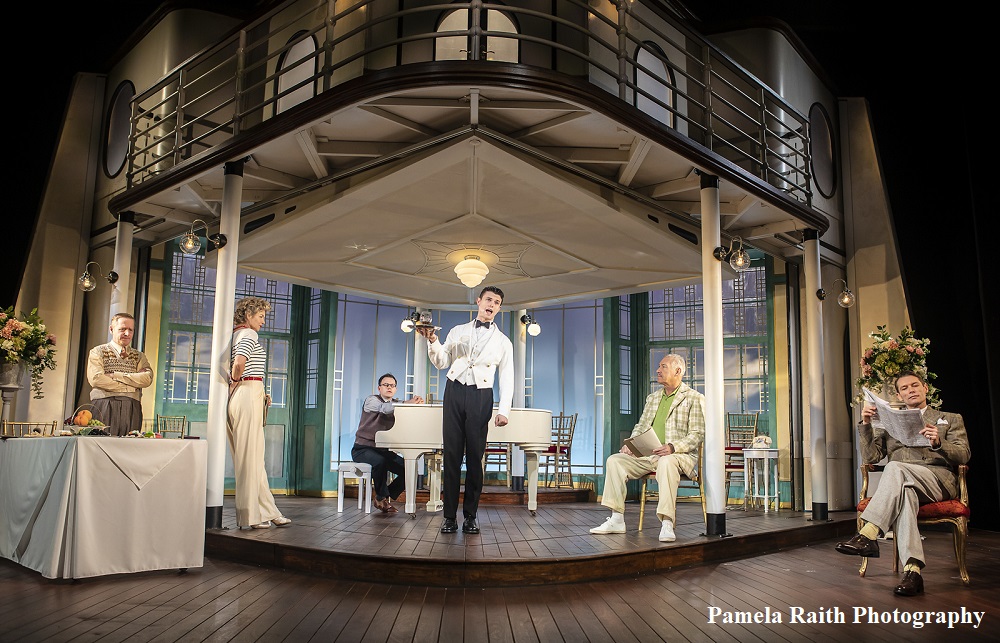 Simon Dutton gives a strong performance as leading actor Ivor although the character isn't particularly fleshed out. Issy Van Randwyck does a great job as Natasha and she gets plenty opportunities to showcase her stunning singing voice. Matthew Cottle is enjoyable as Gal whilst Rob Ostlere demonstrates impeccable timing as Adam, the slow responding composer.
John Partridge's years of experience as a stage performer really come through in this production. His singing ability is showcased as well as his excellent dance skills. He has a great presence and leads the cast exceptionally. Charlie Stemp is definitely the true star of this production though. He brings a whole new energy to the stage in all of his scenes and demonstrates exceptional diction in his very wordy monologues. His comedic timing is perfect, his dance ability is fantastic and it is very clear why he is a favourite amongst many theatregoers.
Rough Crossing is a simple, light-hearted, easy going play and it is a very enjoyable evening out for the whole family. Be sure to catch it before it sails away after finishing the UK tour in Sheffield this Saturday.
Reviewer: Jacob Bush
Reviewed: 23rd April 2019
North West End Rating: ★★★★