Black glittery hats adorned with flashing lights and white gloves with glowing fingertips were the order of the day on Tuesday night, when Thriller Live came to Hull New Theatre.
And that was just in the audience.
Many of the city's theatregoers had made a huge, glittery effort to pay their own respects to the undisputed "King of Pop", Michael Jackson.
Unusually for this popular venue, I spotted quite a few empty seats, but as soon as the lights dimmed and the music started, all eyes were drawn to the fantastic stage setting before us.
The lighting was simply breath-taking and remained so for the duration. I admit, sometimes the brightest lights shone out on the audience far too long for (my) comfort, but that's a minor gripe.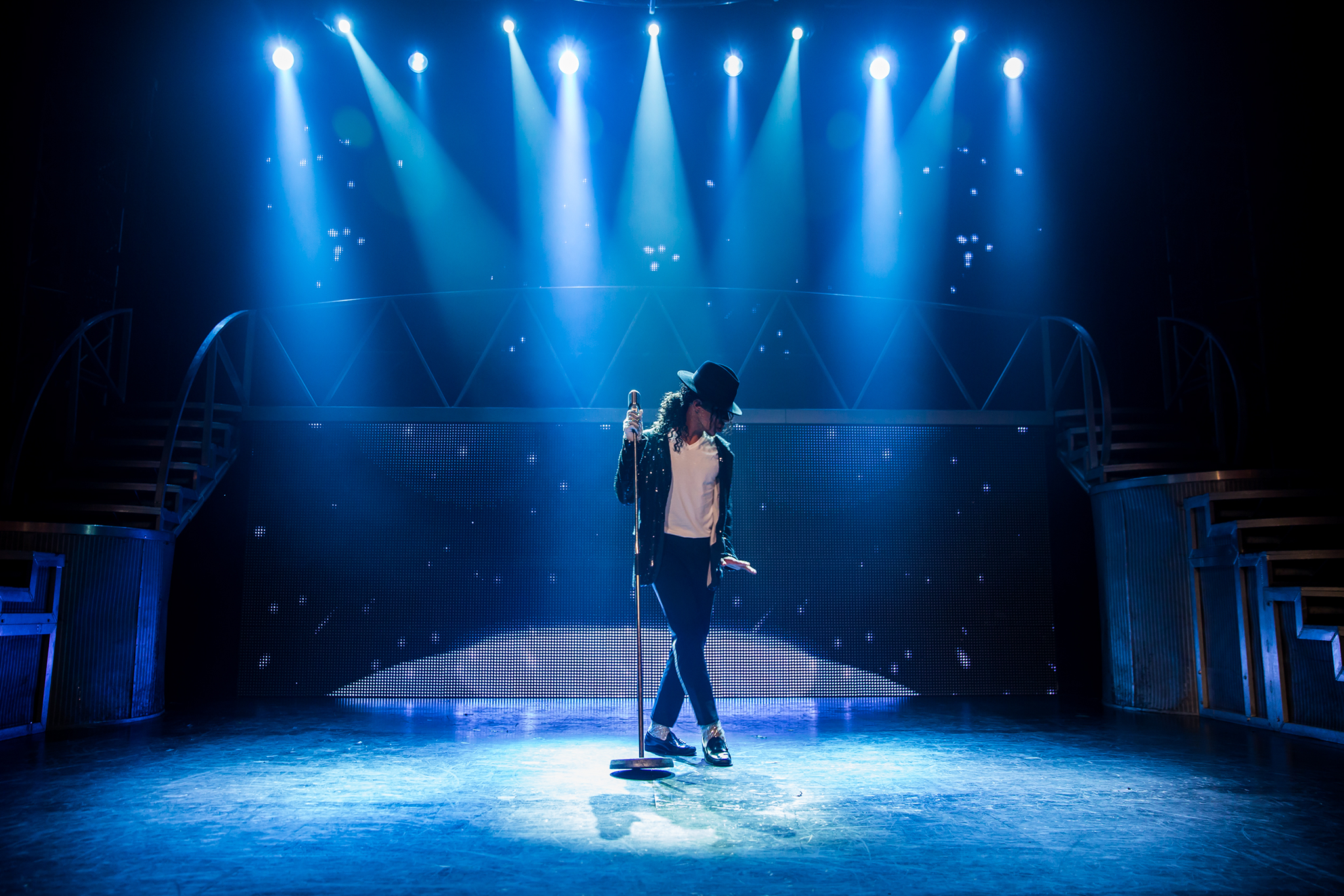 The show started at 7.30pm and before 8pm we were all on our feet thanks to (but no thanks from me) the dreaded audience participation. Happily, this only lasted a few minutes as no way could I "shake my body" as instructed. I didn't fancy an after-show dash to A&E.
Now in its 10th year, this concert showcases Jacko's career, from his childhood in the Jackson Five, to his multi record-breaking solo albums, such as Thriller and Bad.
Early hits such as I Want You Back, ABC, Can You Feel It, Dangerous, I'll Be There, Rockin' Robin and Rock With You were sung and danced to in the energetic first half. Vocalist Rory Taylor did more than justice to the ballad She's Out Of My Life, although purely for visual effect only, I would have liked to see Kieran Alleyne sing that song.
Keiran is the performer who most resembled Jackson and whose dance moves were spot on.
However, this is a celebration of Jackson's music and it is only right that all the very talented vocalists on stage added their voices to the spectacular production – and I couldn't fault any of them.
Apart from the aforementioned Alleyne, most memorable (and this is not to detract from the other vocalists on the night) were Leticia Hector and Britt Quentin – supreme talents both.
Of course, Jackson was not only famous for his singing, but also for his unique dancing, and aiding and abetting the singers on the night was a group of dancers whose energy and athleticism added to our enjoyment.
They were young, talented, boisterous, full of beans and looked as if they were genuinely enjoying every minute.
Things really heated up in the second half and this is where we got to see and hear more of Alleyne as Jackson. We sang along to hits such as Beat It, I Just Can't Stop Loving You, Dirty Diana, Smooth Criminal, Man In The Mirror, Thriller (watch out for the ghouls in the aisles), Billie Jean, Earth Song and my fave, The Way You Make Me Feel.
As well as the spectacular lighting, the backdrop to each song was played out on giant video screens. There was so much to feast our eyes on at times.
I must mention the live band that played magnificently throughout the night, most of the time hidden behind a screen, but certainly appreciated by the music savvy audience.
As I wrote earlier, vocalist Kieran Alleyne most resembled Jackson and could have easily stolen the limelight with his uncanny likeness and his amazing dancing (the moonwalk – how on earth?).
However, everyone on stage that night played his/her part in reminding us what a fantastic entertainer Jacko was. His fans couldn't have asked for more.
Running until Saturday, May 11th, 2019; 7.30pm nightly except on Friday, 10th and Saturday, 11th, when performances will be at 5pm and 8.30pm. Tickets from £15. Call (01482) 300306; visit www.hulltheatres.co.uk
Reviewer: Jackie Foottit
Reviewed: 7th May 2019
North West End Rating: ★★★★