The various Plays That Go Wrong have put millions of bums on seats because audiences love it when it all goes horribly wrong onstage, but Patrick Barlow was way ahead of the curve with this affectionate takedown of one of the most pompous films of all time.
Deluded wannabe impresario Daniel Veil has pulled together a 'crack' team to recreate scene by scene the sprawling 900 plus page book the multi Oscar winning film was based on. The problem that none of them can act and the props budget is a tenner!
It is a bit meta as trying to work out who is acting badly deliberately – not always clear in this production – makes it a tricky, if brave, one for local company Cosmopolitan Players to take on. On the whole they pull it off although Carolyn Craven's direction needed to make the timing of the daft gags much sharper at times.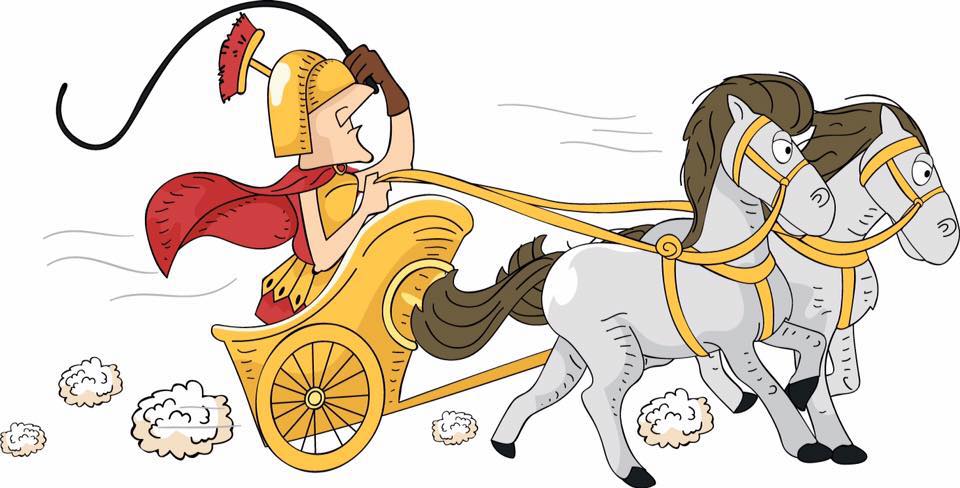 Nick Leitch is suitably hammy as pathetic Daniel, who is trying to impress his mum who is the show's absent guest of honour and to win the hand of his leading lady, but his affable persona doesn't quite capture the delusional self-regard of a true luvvie like the 'leader' of this motley crew.
The cast are expected to play a number of roles to cover all the parts leads to some variable quality, but Kristina Fielding is good value as Daniel's 'love interest' and amusing as Ben-Hur's little sister.
Richard Hunt holds the accent of American Civil War general Lew Wallace who wrote the 900 plus novel, and for some reason is incorporated into Daniel's doomed production. Glen Routledge is the pick of the bunch as a blissed out hipster Jesus and a confused slave master.
One the smartest bits of Barlow's parody is the play within a play as Daniel gets increasingly passive aggressive as loses control of this shambles, but here the lack of comedic precision meant it was pretty much thrown away.
Where this production really comes to life is when the silliness is given full throttle especially in a bonkers recreation of the gallery battle where the audience are reluctantly dragged into the action. The iconic chariot race was a cack handed delight as Leitch and Routledge furiously wheeled themselves round the stage sans horses in an utterly feeble attempt to create the move's drama.
The Cosmopolitan Players gamely take on the some of the worst dialogue event written with great gusto and do make the most of the worse props ever created.
Ben-Hur is at Leeds Carriageworks until Saturday 11th May. https://www.carriageworkstheatre.co.uk/whats-on/drama/ben-hur/4593
Reviewer: Paul Clarke
Reviewed: 9th May 2019
North West End Rating: ★★★