This week Easy Street Theatre Company continues its 10th anniversary celebrations with their production of Chicago. This is a very different show compared to what the society have done previously but they do a very good job of it.
Amanda Tyas' choreography is one of the highlights of the production, as expected from Chicago. Tyas does a great job at creating choreography in the style of the original production that made the show so iconic whilst not making it a carbon copy. Sallianne Foster-Major's direction is great, bringing out the comedy in an otherwise dark musical. She also leaves a lot of the blocking to the cast to do what they feel which helps to make the scenes feel very natural. The orchestra under the direction of Gareth Lloyd sound incredible!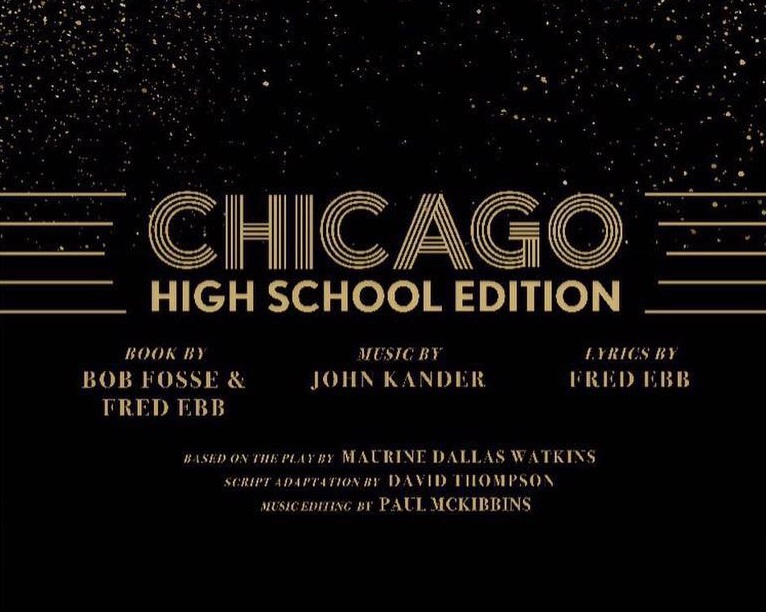 It's lovely to be able to see the musicians clearly in this production too as they are on the stage rather than in the pit. This show boasts quite a large orchestra compared to what other amateur productions may have which definitely pays off in the very professional sound to the production.
Rosa Bolton plays Velma Kelly. She has a fantastic maturity in her performance, and she hits the high notes effortlessly. Megan Moss shows how strong of an actress she is in her performance as Roxie Hart. The change the character goes through is portrayed well, Moss' vocals are lovely and she gives Roxie a naivety which works very well.
Emma Neilsen is fantastic as Matron 'Mama' Morton. Her stage presence is strong, her vocals are excellent, and her interpretation of the character is great. She has a warmth and likeability which isn't always seen with this character, but it works very well. Emily Axe injects a huge amount of energy onto the stage as Mary Sunshine. Her vocals are lovely and it's a shame we don't get hear more of them, but she plays the character perfectly. The 'Merry Murderesses' do a fantastic job of the Cell Block Tango – Emily Stokes is a particularly standout for me as June. She brings a comedic twist to her monologue which works amazingly well.
It is Danny Hawley as Billy Flynn and Jacob Broughton-Glerup as Amos Hart that steal the show for me. Hawley's vocals are impeccable and a joy to listen to and he brings the perfect amount of charm to the role. Broughton-Glerup's Amos is suitably likeable, and his rendition of Mr Cellophane is a highlight of the show. It really is a moving moment of the show thanks to the fantastic characterisation.
Easy Street impress once again with their production of Chicago! Youth theatre is so important to please continue to support the youth theatre companies in your city.
Reviewer: Jacob Bush
Reviewed: 5th July 2019
North West End Rating: ★★★★