If you are looking for a high energy, dance infused night of Michael Jackson and the Jackson Five classics sung by a group of talented performers and a live band then this is the production for you!
Thriller Live is over two hours of Michael Jackson hits, loosely linked together by narration about the positive impact the songs had on the world and the importance of the man to the music industry. It is held together with effective vocals, impressive staging and slick choreography. After a brief opening medley, the songs are performed in a mainly chronological fashion through the first act. The song order is mixed up much more in Act 2, so that the performance can build to its powerful and entertaining climax.
The lead vocals are shared between five singers, four men and one woman, and each singer is a confident performer. They are all given their moment to shine, for example Rory Taylor's emotional rendition of 'She's Out Of My Life', as well as sharing a range of the songs; 'Earth Song' works particularly well when it was divided between the singers.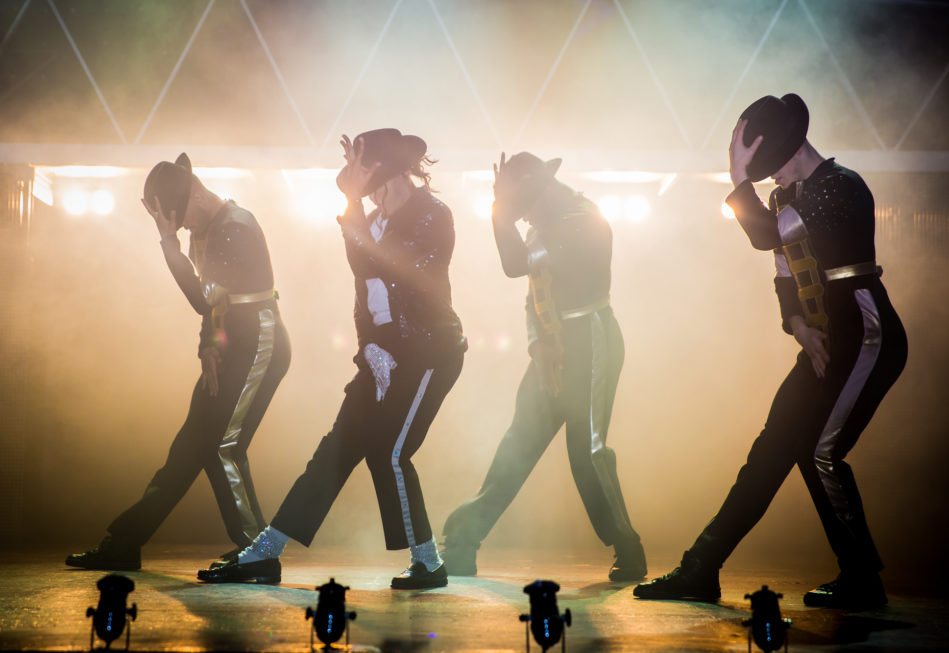 Leticia Hector, as the lone female lead vocalist does an amazing job, and her rendition of the young Michael Jackson songs works well.
The dancers are committed and focused, the different styles of dance they effortlessly perform are exciting and interesting, and special mention must go to Kieran Alleyne, whose Michael Jackson inspired dancing was stunning. The choreography, by Gary Lloyd, especially during 'Dangerous' and 'Dirty Diana' is impressive and challenging.
The one sticking point for me about the evening was the surprising lack of information about the life of Michael Jackson. I realised that I knew no more about the man, his career or his songs at the end of the evening than I did when I came into the theatre. Perhaps understandably for a celebration of the man and his music, the show does not touch on the more controversial aspects of his life. There were a few images of the man throughout the performance but no details about his life, only hints about the good work he did and some brief facts about the amount of records he sold. I learnt more about the man by reading the programme than I did from the show itself.
Nevertheless, this was a fun and energy-fuelled evening full of well-played and performed Michael Jackson hits. There were opportunities to stand and sing along as well as chances to sit and reflect on the man's talent and song writing skills. The amount of costume changes the cast went through was amazing and the technical aspects of the show really helped capture the style of the songs and added an extra frisson of excitement.
Thriller Live runs at the Grand Opera House York from Monday 8th - Saturday 13th July 2019 and then to various venues around the country. https://thrillerlive.com/uk-tour/
Reviewer: Elizabeth Vile
Reviewed: 8th July 2019
North West End Rating: ★★★★