When David Nixon premiered his version of Bram Stoker's classic at the then West Yorkshire Playhouse it helped establish him as Northern Ballet's Artistic Director, so it is fitting this flamboyant and rich re-imaging of that work is reopening the recently revamped Quarry space.
Powerful work from some of Northern's leading dancers traces Dracula's journey from his lair in Transylvania to Britain - via Whitby of all places - to wreak havoc on Victorian society as he craves the love of the mortal Mina, and Stoker's timeless gothic horror story is absolutely perfect for ballet.
They are aided by Nixon's typically bold and challenging choreography that adds some new scenes created in collaboration with the dancers. If Nixon wasn't busy enough directing as well, he also designed the suitably grandiose costumes, which add to the spectacle on Ali Allen's wonderfully dark and often dank set.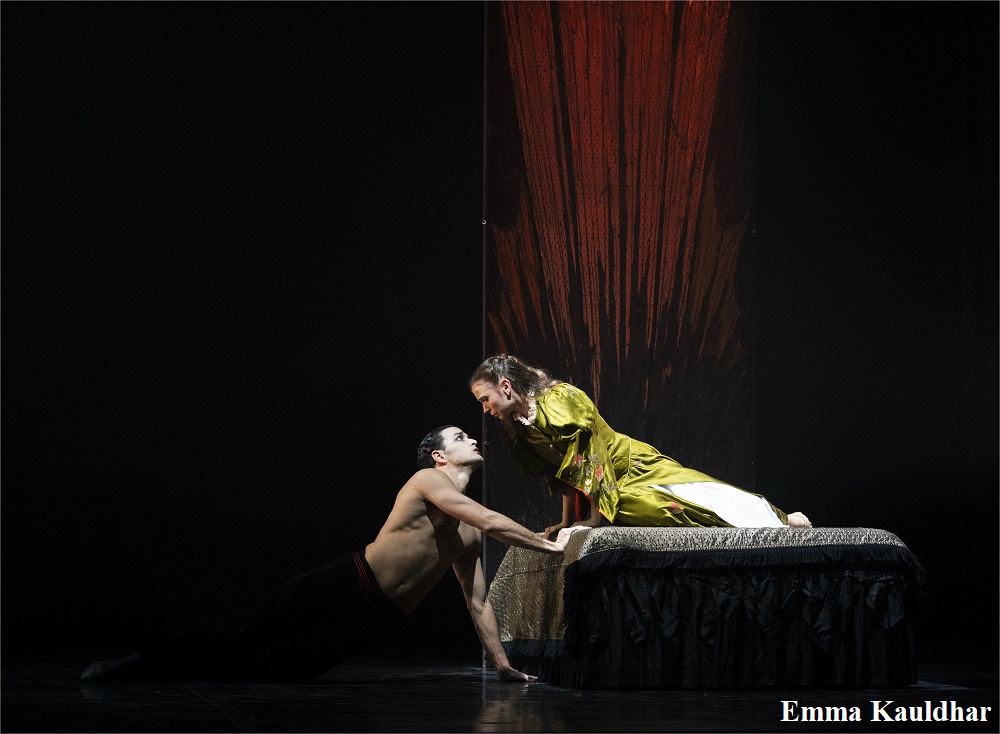 Alfred Schnittke is probably not familiar to anyone who isn't a classical music buff, but his otherworldly, often off kilter music suits the dreamy half dead, half alive slightly woozy world created by Nixon's astute direction. The dancers respond to some subtle touches, particularly in a lavish ballroom scene full of emotionally charged group dances.
Nixon created the whole piece around the duet between the Prince of Darkness and Mina, where she succumbs to her dark desires, which is danced sensually in a much pacier Act Two by Cuban dancer Javier Torres and Harrogate's Abigail Prudames. The local dancer is utterly believable as conflicted Mina, and Torres brings a warped sexuality to a bloodsucker battling his own nature not to turn Mina into one of his slaves.
Antoinette Brooks-Daws is electric as Mina's doomed friend Lucy, and genuinely scary when she rises from the dead before being dispatched by Ashley Dixon's intense vampire hunter Van Helsing. Kevin Poeung brings real physicality to the twitchy bloodlust of Dracula's acolyte Renfield, marooned in an insane asylum, despite having to do much of his work in a cage lowered from the gods.
Some novels just don't work in dance like Northern's The Boy in The Striped Pyjamas, but Dracula is just the right fit for a company not scared to push their dancers and audiences. There is plenty for fans of Stoker to get their teeth into, and the rest of us creatures of the night can just sit back for a thrilling and imaginatively danced ride into the darkest recess of the human imagination.
Dracula is at Leeds Playhouse until Saturday 2nd November.
Reviewer: Paul Clarke
Reviewed: 29th October 2019
North West End UK Rating: ★★★★