You don't have to be a ballet aficionado to be enthralled by what I witnessed at the Hull New Theatre, on Tuesday night, when the Russian State Ballet of Siberia brought its production of Coppélia to the stage.
I've reviewed countless such productions and am ashamed to say I still don't know my enchainment from my arabesque, and wouldn't know a ballon if you hit me in the face with it.
But I do know when I am witnessing something special and from the first note played live by the Russian State Ballet Orchestra, conducted by Anatoliy Chepurnoy, the dancers in this unbelievably talented company held us in the palm of their hands.
From curtain up, the sheer spectacle of the dancers in their amazing costumes took my breath away, even before a step had been taken. Bravo to costume designer Dmitry Tcherbadszhi, who also designed the stage sets.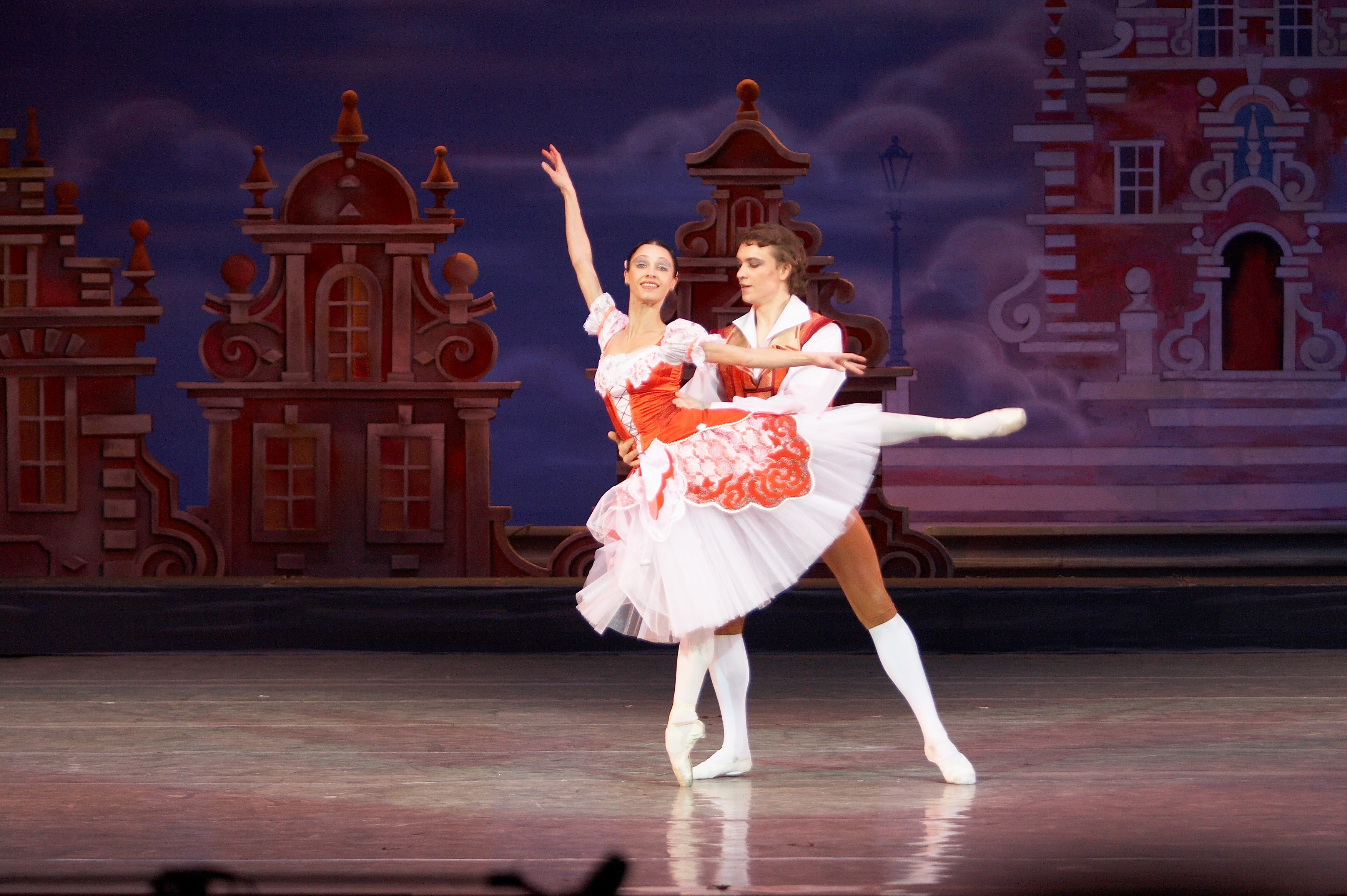 I found Coppélia quite a simple story to follow. It tells of young sweethearts, Franz (Yury Kudriavtsev) and Swanilds (Anna Fedosova) who enjoy village life in 19th-Century Galicia.
Without a care in the world, the two dance in the village square, only for Franz to glance up at a window to see a beautiful "girl" sitting there.
Unbeknown to him, the "girl" is a doll, created by toy maker, Dr Coppélius (Alexander Kuimov). Seeing Franz wave at his creation, the Doctor animates the doll, making it wave back and throw a red rose to Franz.
This infuriates Swanilda culminating in her rebuffing his many attempts to get back into her good books. I laughed along with the rest of the audience as his irate girlfriend snubbed him, comically, many times.
In an unguarded moment, Dr Coppélius drops the key to his house and the mischievous Swanilda persuades her chums to sneak inside. They find the doctor's creepy (well, I thought so) mechanical dolls, among them the "girl" Franz had been smitten with. Swanilda breathes a sigh of relief when she realises her "rival" is a doll.
When the Doctor returns all the girls run away, except Swanilda, who swaps places with Coppélia, to trick Franz, who has crept into the house to try to glimpse the "girl" at the window.
Franz pacifies the angry Doctor by explaining he means no harm and only wants to see Coppélia. The wily Dr Coppélius presents Franz with a magical flower, which causes the young man to faint giving the Doctor the opportunity to steal his life force to bring his favourite doll-daughter to life.
The Doctor looks on expectantly at the doll, hoping she comes to life. She does, of course, because it's Swanilda, who does a good job of dancing stiffly like a mechanical wooden doll.
She does her best to awaken Franz, who eventually comes to, realises what's going on, and the pair manage to make their escape.
At this point, I thought, oh no, the Doctor isn't going to let sleeping dolls, I mean, dogs, lie, but, thankfully, he caused no further mischief.
Franz and Swanilda marry and one of their presents is from the Doctor, who brings along a very life-like, updated Coppélia to dance for the happy couple.
This lovely story was also brought to life by some of the most amazing ballet dancing. How they do it I just don't know. Strength, agility, poise, energy, grace and beauty are just a few of the adjectives which spring to mind when describing every talented dancer on stage.
I don't think I've ever seen so much glorious pointe work – sometimes seeming to last for breathless minutes. And to my untrained eye, no one put a ballet pump wrong.
Much as I would love to, space prevents me from rabbiting on about how fantastic everyone on stage was that night, so I will just mention the prima ballerina, Anna Fedosova as Swanilda. She was simply awesome, as was Yury Kudryavtsev as Franz.
I swear Anna was en pointes more than on the soles of her feet, and Yury leapt effortlessly into the air like a gazelle in its prime. Words just can't describe how magical they were together. I'm racking my brain to come up with anything I disliked, but I honestly couldn't fault a thing. Seeing really is believing.
Coppélia was on Tuesday, January 7th, 2020; Sleeping Beauty is on Wednesday, January 8th, at 7.30pm; Swan Lake is on Thursday, January 9th and Friday, January 10th, both at 7.30pm and The Nutcracker is on Saturday, January 11th, at 2.30pm and 7.30pm. Call (01482) 300306 or visit www.hulltheatres.co.uk
Reviewer: Jackie Foottit
Reviewed: 7th January 2020
North West End UK Rating: ★★★★★
* This production is the first in a programme of ballets this week at Hull New Theatre, with the Russian State Ballet of Siberia also performing Sleeping Beauty, The Nutcracker and Swan Lake.