After thoroughly enjoying Beautiful, The Carole King Musical, at Hull New Theatre, on Tuesday night, the overriding feeling I came away with was "what a lovely, lovely lady".
Impressive as Daisy Wood-Davis was in the starring role as the music legend that is Carole King – and she was – it was King's character that stirred that emotion in me.
She was no glitzy, showbiz type and never would be, if this fantastic musical is anything to go by. And that was so refreshing,
As an ordinary 16-year-old girl (well, far from ordinary as it turns out), she showed an unbelievable talent for song-writing and music.
It was at this age Carole changed her surname from Klein to King, which became her stage name.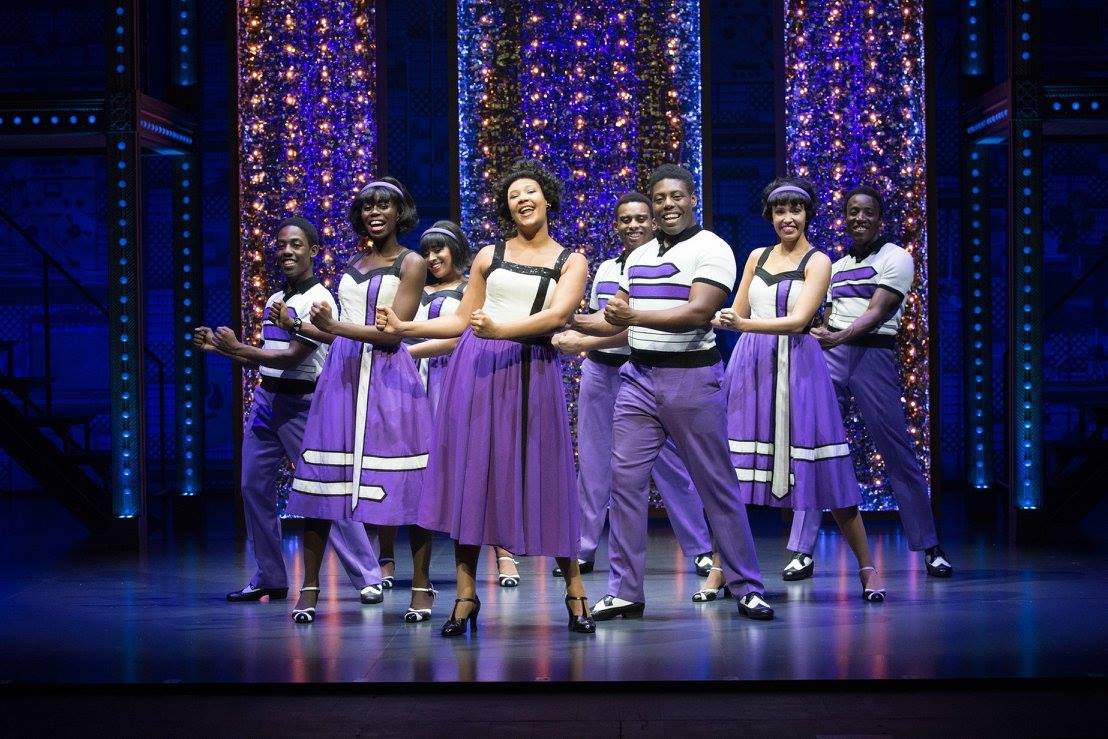 The very talented Daisy Wood-Davis was in the spotlight from curtain up, seated at a piano singing So Far Away – a hit for King in 1971, from her album Tapestry.
We then went back through the singer's life, to where it all began as a teen, as a schoolgirl travelling into Times Square, against her mother, Genie's (Susie Fenwick) wishes, to try to sell her songs to a publisher.
Confident with her music ability, but not so much with her lyric writing, fate has her meet up with another young talent, Gerry Goffin (Adam Gillian) and they not only make music together, they make love, resulting in the young Carole getting pregnant.
The two young lovebirds get married and continue to collaborate with their music and lyrics, eventually signing up with impresario Donny Kirshner (Oliver Boot). Life and their future looks very rosy. But, sadly, that wasn't to last.
In comical scenes, the pair develop a rivalry with two other young songwriters, Barry Mann (Cameron Sharp) and Cynthia Weil (Laura Baldwin), who themselves become responsible for huge hits, including You've Lost That Lovin' Feeling, a massive hit for The Righteous Brothers.
Sadly, family life takes its toll on Goffin, who seems to crave the excitement that he feels marriage doesn't give him, and a heartbroken King, now the mother of two children, eventually calls it a day, setting him free.
The show is packed with fantastic music and the hits came thick and fast, some written by King and some by Goffin/King. All beautifully sung, I, along with the rest of the audience, joined in such faves as Take Good Care Of My Baby, Will You Love Me Tomorrow?, Up On The Roof, The Loco-Motion, One Fine Day and the Mann/Weil song, You've Lost That Lovin' Feeling.
These and more were all in the first act.
Act Two's offerings showed a more grown-up side to King's music. Divorced and now living in LA, she had put all her energies into an album of songs she wanted to record herself. That album, Tapestry, sold over 25 million copies.
I remember buying that on "cassette" and playing it over and over – and I still remember every word to this day.
However, listening to these songs at the theatre, gave me a new perspective on how they came to be. Songs such as It's Too Late, You've Got A Friend, (You Make Me Feel Like) A Natural Woman and the title song, Beautiful, all stemmed from King's heartache and her new-found confidence as a performer.
All these amazing hits made for a spectacular night's entertainment, but King's rise-to-fame story was so engrossing, the songs sort of took a back seat.
I hardly noticed the stage setting as it shifted seamlessly always the sign that the story unfolding on stage is the star.
This musical also highlights how prolific Goffin and King's songwriting became, as they were responsible for huge hits sung by many other artists including The Shirelles (Will You Love Me Tomorrow?), Bobby Vee (Take Good Care Of My Baby), Little Eva, who was King's babysitter, (The Loco-Motion), The Chiffons (One Fine Day) and The Drifters (Up On The Roof), to name just a few.
What I loved about this production was that no-one seemed to hog the limelight.
Daisy Wood-Davis's portrayal of King was so understated, she perfectly showed the singer/songwriter as the shy, lovely woman she seemed to be.
For me, despite the fantastic songs, all sung beautifully with accompaniment by a talented orchestra, it was the story itself that was king. Beautiful!
Running until Saturday, January 25th, 2020; 7.30pm nightly with 2.30pm matinees on Wednesday 22nd, Thursday 23rd and Saturday, 25th. Tickets from £21.50. Call (01482) 300306 or visit www.hulltheatres.co.uk
Reviewer: Jackie Foottit
Reviewed: 21st January 2020
North West End UK Rating: ★★★★
*Image: Previous UK Tour