With a set to match the quality of The Brindley Theatre itself, designed by Mike Hall, Barbara Worrall's production of Richard Harris' Stepping Out, performed by Centenary Theatre Company, seemed disappointingly under-rehearsed.
As a well-established society nominated for numerous awards, I was underwhelmed by - stated in the programme - 'the calibre and scale' of such a production, with two members not portraying clearly defined characters in contrast to the personalities of the rest of the cast.
Stand-out performances for me were Julia Hart as Vera, Karen Whiteley as Sylvia, Ria Hughes' lycra-loving Maxine, Philippa Hunt's Dorothy and Chris Blake's believable innocence of Geoffrey, as well as Marilyn Baxter as Mrs Fraser, despite her random costume change covering scene at the end. In fact, there various sections where it appeared there had been time wasted to fill, with the curtain finally falling at 22.45!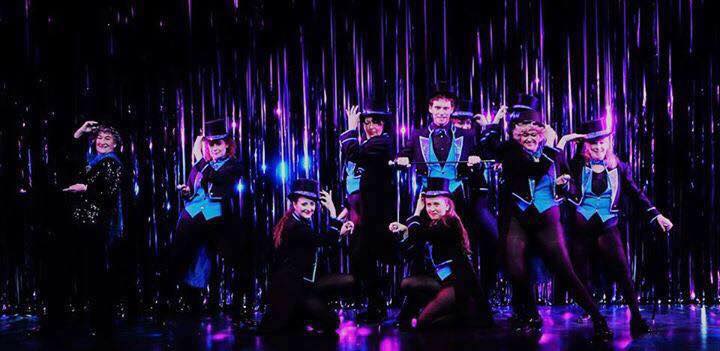 The 'lead' character of dance teacher Mavis (Danielle Segar), portrayed by an actress with diverse experience, was rather flat and held no discipline other than when shouting which gave an odd contrast, making it clear that she was most likely given the role based on her role of choreographer for a previous production. Kate Shaw's Andy attempted an air of naivety, however, from the get-go there seemed to be a lack of enthusiasm as she delivered her lines, which is a shame considering her good facial expressions when she wasn't speaking.
With five prompt cues given, the majority in the second half, and a few references to the wrong characters, it was clear that more time has been spent on the choreography, rather than learning the well-directed script. The choreography was well executed, impressive considering the fact that some of the cast could not tap dance before the rehearsals, but the finale (choreographed by Ceris Shadwell) seemed a little too complicated. I would have thought that the actors would have the lines engraved before the setting of the choreography and so the number of prompts that were given is unforgivable.
I am sure that the performance as a whole will improve throughout their run which ends on Saturday 11th February. Tickets are available from www.thebrindley.org.uk
Reviewer: Chris Oatway
Reviewed: 7th February 2017