Following sharply on the tails of the main company's successful and mesmerising Boogie Nights, RMTC Youth delight with their very own production showcasing all that is musically good from the last one hundred years with an eclectic medley of music, TV, film, books, and video games under the superb direction of Samantha Moores, ably assisted by Claire Jones, and with both providing the choreography for this spectacular along with cast members.
With this being an end of year revue, the group were broken into three sections who entertained in turn throughout the show including some individual performances.
The Infant Class (Maisie Riley; Olivia Parsonage-Howard; Lydia Carrick; Celine Shaw; Holly Spencer-Storey) were a delight to watch as we were treated to some wonderful routines including Wizard of Oz, Peter Pan, Grease, and One Direction amongst others.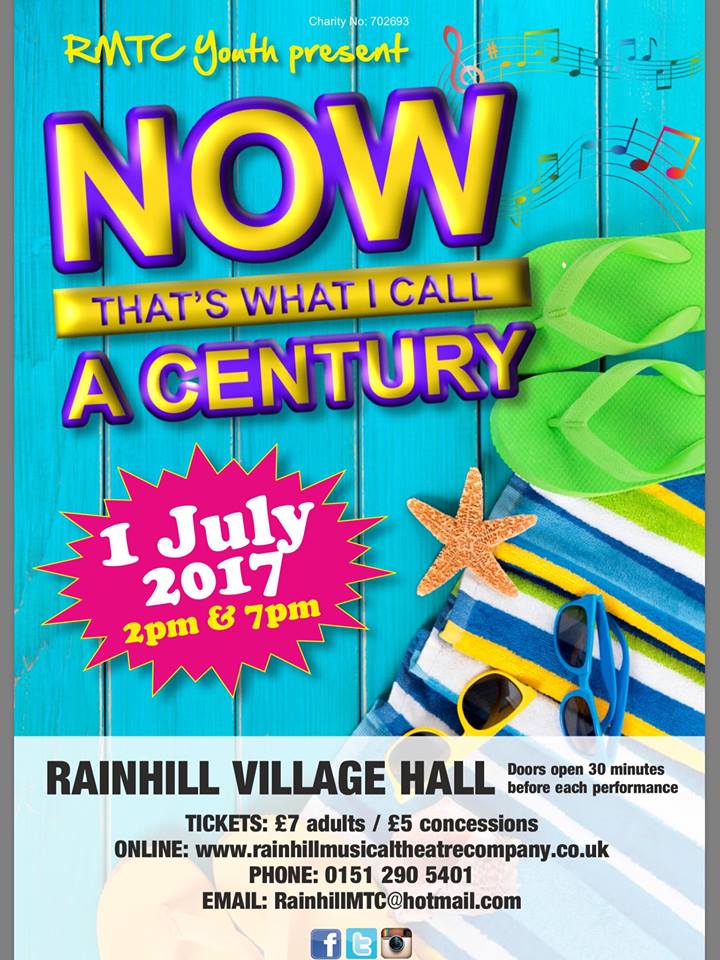 The Junior Class (Millie Riley; Isabella Parsonage-Howard; Lilljana Spencer; Jess McDevitt; Grace Spencer-Storey; Patrick Reeves) took things up a notch with their routines which included Top Hat, Jailhouse Rock, Lion King, and an atmospherically dark Sci Fi piece near the start of Act 2. We also had time for some solo dance routines from Riley, Parsonage-Howard, and Spencer, of whom the latter's Bohemian Rhapsody choreography was even more accomplished given the complexity of the song itself.
The Senior Class (Amy Balfour; Katie Reeves; Rihanna McKewen; Georgia Nicholas; Daniel Hitchen; Joseph McDevitt; Paige Quillam) turned it up to '11' – no surprise having seen some of them perform so admirably in last November's 'Beauty and the Beastie Boy' – as we were spoilt with routines that included Big Spender, a Batman tribute, Hannah Montana, a Jackson Megamix, Ed Sheeran, and an entertaining Diva Megamix with Hitchen and McDevitt strutting their stuff too! The rousing Hairspray routine to close Act 1, in conjunction with the Juniors – was particularly strong. Each had time to solo as Reeves blew Summertime on her Alto Sax; McDevitt, with guitar in hand, treated us to some McFly; McKewen gave us what no one can get at the moment – Adele with strong expressive movement; Hitchen injected good humour and I would have liked to see more of him; Balfour's dance routines were top drawer and exquisite throughout; Quillam perfectly combines dance and song, and her Wicked routine with Nicholas showed the quality of them both. Nicholas stole the show for me though – she came on with a twinkle in her eye and proceeded to nail it throughout, whether as part of the group or soloing, with her Les Misérables piece sung with a depth of emotion beyond her years.
As usual none of this can happen without the sterling support behind the scenes from Les Dagnall, Joe Massey, Keith Marsh, Tony Dagnall-Moss, Karen Woods, Sally Adamson, and Rebecca Spencer amongst others.
Rainhill Musical Theatre Company have got some exciting plans afoot for next season – but I'm sworn to secrecy at present! They are always looking for new members, so whether you want to tread the boards or just help backstage then get in touch – who knows where it might take you but you'll certainly have fun with this very friendly and welcoming group. For further information visit their website http://www.rainhillmusicaltheatrecompany.co.uk/
Rainhill Village Hall (L35 4LU) offers free evening car parking and is also only a short walk from Rainhill Station which is on the Liverpool-Manchester line with a regular train service. There are some lovely restaurants and bars in the village if you want to take in a show and make a night of it.
Reviewer: Mark Davoren
Reviewed: 1st July 2017