I must start by admitting that I have never seen one of Shakespeare's most famous plays, Hamlet. I have heard much about the plot and the famous lines from it but never watched the entire play. Knowing Shakespeare's tragedy plays to be a difficult undertaking I was somewhat apprehensive about my attendance. Luckily, I had no reason to worry as the production was superb. Woolton Drama Group has managed to convey a complex plot well and has made their production extremely accessible.
The plot of Hamlet revolves around Prince Hamlet (James Stephenson) who has been summoned home to Denmark to attend his father's funeral. One night a ghost reveals itself claiming to be the spirit of Hamlet's father, the former king (Peter Wallace). The ghost accuses Hamlet's uncle, Claudius (Mike Sanders) - who has since married Hamlet's mother (Angela Millett) and assumed the throne - with his murder and tasks Prince Hamlet with enacting his revenge.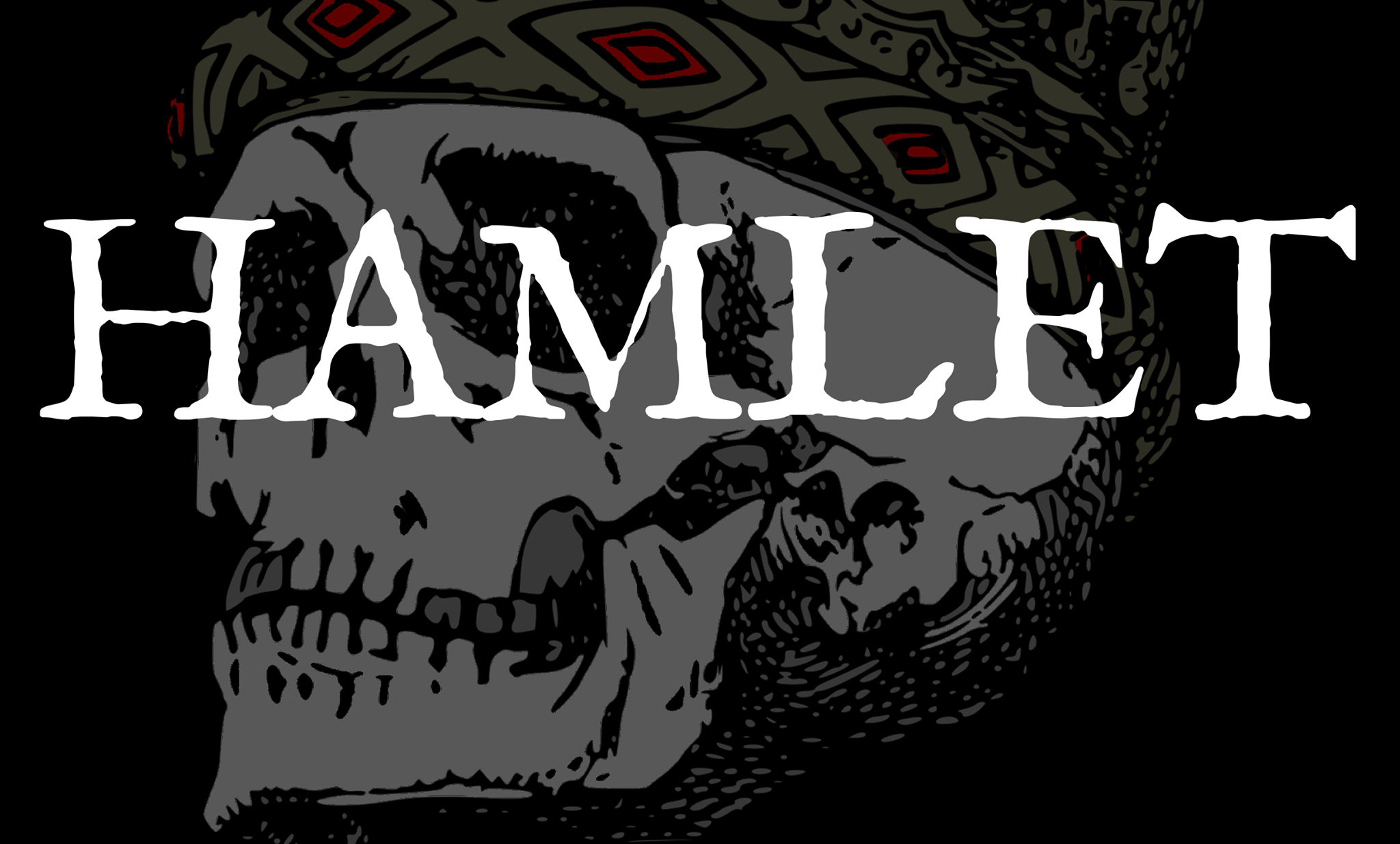 The setting worked well in St James' Church, Woolton and allowed for a haunting atmosphere with its high ceilings and dark corners. The actors all wore black, sporting only one simple costume feature each ranging from crowns to coloured sashes. The simplicity of costume allowed the audience to focus on the acting and events unfolding in front of them. This complimented the simple set design, which gave the actors room to move and take ownership of the stage. There was only one exit and entrance and the cast dealt with this remarkably well and it didn't detract from the action taking place.
Director, David Jeffery has done a fantastic job of cutting the play for a modern audience and this production has certainly achieved its desire of being snappy and accessible. I alongside others in the audience am now not so afraid to go and watch other Shakespearian tragedies and this highlights the editing skill shown by Jeffery.
The cast worked well with each other and had a great chemistry which was enthralling to watch. Stephenson was incredibly watchable and lead the cast as he took centre stage with the main part of Hamlet. There certainly was an element of a young Kenneth Branagh about him. The connection between Hamlet (Stephenson) and his companion Horatio (Zoran Blackie) was fantastic and their performances complimented each other well. Rosencrantz (Dave Griffiths) and Guildenstern (Samuel Thomas), Hamlet's childhood friends, gave the play some light relief and they played off of each other and the rest of the cast effectively. King Claudius (Mike Sanders) had a commanding stage presence and this worked in contrast to Queen Gertrude, Hamlet's mother (Millett) who was graceful with a spark of intensity when required. The ghost of King Hamlet (Peter Wallace) had an air of the ethereal, laced with bitterness at his untimely demise. Ophelia (Meta Wight) worked her character up to portraying Ophelia's descent into madness successfully. Polonius (Paul Arends) played well next to Hamlet (Stephenson) and the scenes in which they debated back and forth with each other kept the audience engaged fully. Laertes (Chris Hogan) showed clear rage and anger in Act 2 and the audience were kept on their toes by him. Horatio (Blackie) was a calming presence in amongst the tyranny that was taking place on stage. Finally, the Gravedigger (Duncan Young) was intriguing and was characterised so well, it would have been nice to see more of him.
One particularly memorable moment was the play within a play section which was highly effective. The onstage reactions of the other characters were infectious and had the audience laughing heartily. In Act 2 the sword choreography was fantastic and added to extra tension to an already palpable scene. This play has many underlying themes running alongside the main plot which includes power, honesty, and hints of different classes. The fact that these themes were noticeable shows once again how good the editing of the play was for a modern audience. A success of a show that shows Shakespeare isn't just for the few.
http://www.wooltondramagroup.co.uk/
Reviewer: Beth Easton
Reviewed: 7th September 2017