Our Yorkshire Editor Paul Clarke welcomes the theatre world asking for short term government support, not handouts.
The news that Leicester Haymarket is the latest venue forced into liquidation, and a stark warning from legendary producer Sonia Friedman writing in the Telegraph that British theatre is on the 'brink of total collapse' has forced the industry to unite in calling for short term government support.
Thankfully the narrative from the theatres is they're not asking for a bailout, and instead calling for significant investment in a key part of our nation's cultural offer that normally generates billions in tax revenues.
Friedman points out that more than 1000 of our theatres of varying sizes may permanently close their doors as it may be this time next year before they can safely reopen, and they may never come back if they do.
The reality has bitten that a prolonged period of social isolation means most theatres would only manage around 30% capacity at best, and that's just not viable when most need at least twice that number of bums on seats to make ends meet.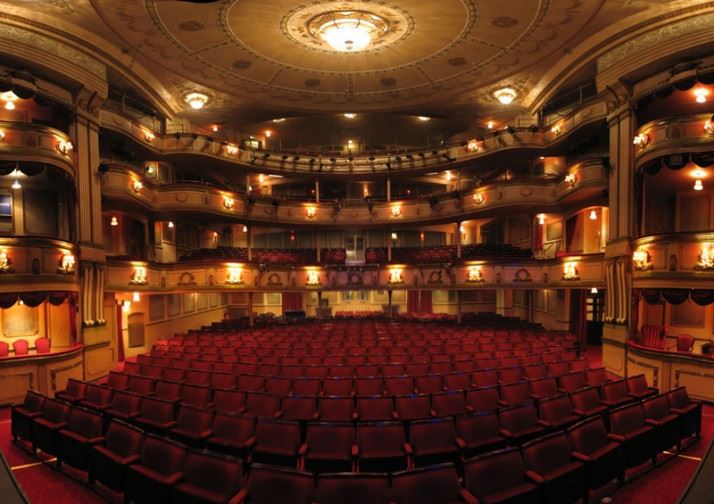 Playwright James Graham led the fightback on Question Time when he pointed out that for every quid invested in the arts the government gets a fiver back to invest in the NHS, schools or social care. He also challenged the myth that theatre is somehow an elitist preserve of the haughty middle classes noting that 1 in 2 people in this country see at least one play or a musical every year.
He's right to say that more people go the theatre than attend Premier League football matches, and it's also worth noting that in the West End alone theatre is a two billion pounds boost to the capital's economy.
In Leeds where I mainly review there is a microcosm of how theatre contributes to our cultural health, as well as the local and national economy.
Leeds Grand Theatre offers a weekly home to most of the big touring productions coming out of the West End playing to packed houses most nights. The audiences there are not chin rubbing aristos banging on about subtext. The press night for Dirty Dancing was like being part of being a massive, raucous hen night….and that was a very good thing.
Every person there had spent money on eating out beforehand, tickets, programmes, drinks at the bar, ice creams and merchandise. Add to that they are paying the wages of all the performers and technical crew on the tour. All of this is taxable and generates millions for the Exchequer.
Just down the road Leeds Playhouse might offer a different mix of programming, but they make much the same contribution economically. Rightly, they offer some edgy new work, as well as some really accessible work on their main stages, and can anyone really say their warm, family friendly festive production of The Wizard of Oz packed with school parties is elitist?
Home in Manchester tweeted that 70% of the people who work with them are freelancers, and that is probably a pretty common experience in most theatres. James Graham also called for an extended job retention scheme to retain those key creatives who are currently not earning.
The so called 'elitist' theatre is also a massive petri dish for shows that go on to be crossover smash hit movies like War Horse, or a TV show like Fleabag earning millions in worldwide sales, but that was a show that started life on the Edinburgh Fringe.
As we come out of lockdown it is likely we will face a deep recession that could be much worse than 2008's financial meltdown, so UK PLC needs to generate as much revenue as it can. And that's where theatre can play its part as it has done so successfully in the past.
Theatres can only do that if the government make a short-term investment to keep these beacons of light open so they can once again enrich our souls, and the taxman too.