When actors leave the comfort zone of popular soaps it is always a risk but for Vicky Entwistle who played loudmouth Corrie legend Janice Battersby it paid off when she joined the West End of Les Misérables.
Since then she has carved out a strong theatrical CV and is back in her native North West in a new production of Oscar Wilde's classic The Importance of Being Earnest being staged by Octagon Theatre Bolton from June 6.
"It's a comedy about mistaken identity with people pretending to be things they are not, and the hypocrisy, so everybody gets exposed throughout the play which does create situations that are quite comic," reports Vicky from a break in rehearsals. "It's set in Victorian times so it's full of etiquette and the way you are expected to behave. None of the characters behave the way they should which creates the feeling of hypocrisy, scandal and a bit of drama. There is romance in there, so it is all about finding the right person for you, and it has bit of everything really."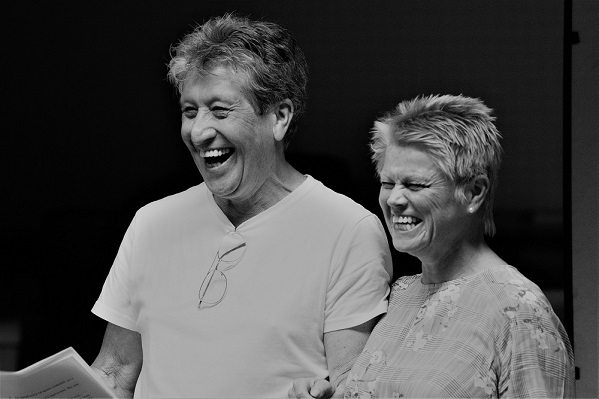 Subtitled A Trivial Comedy for Serious People, this revival is a welcome chance to savour Wilde's comic genius with some of the most unpleasant characters ever created, but Vicky has bagged one of the vaguely sympathetic roles in a cast of grotesques.
"I'm playing the Governess, she is very intelligent and feels a tad unfulfilled. She is a bit of a dreamer and has written a big novel she mislaid, and didn't any further with. Now she has to work for a living as she is not a member of the aristocracy, or the well to do, so she is the only one in the house who has to work for a living.
"Miss Prism is a lot more affected because of that as the upper classes are much more decadent, and she is a little bit frigid. She does have fun with Dr Chasuble, the Vicar, and they find moments where they have fun together"
If there were any doubts that Vicky, who trained at London's Drama Central, had made the right decision to walk off the Weatherfield cobbles after 14 rollercoaster years they were swiftly dispelled for anyone who saw her raw, no holds barred portrayal of the monstrous Mari in The Rise and Fall of Little Voice.
"To be honest I did stage work before I went into Corrie and although I do like television theatre is my first love," notes Vicky. "I like the intimacy of it, the fact you only get one chance and the concentration that is needed, plus the lift you get from being in front of an audience, which is what I prefer.
"When I left Corrie that was the route I was going to take and I've done some lovely projects. I worked at West Yorkshire Playhouse and Birmingham Rep doing The Rise and Fall of Little Voice. Doing Les Mis was great as I'd never worked in the West End before so it is projects that are getting ticked off which is nice. There are directors I want to work with so I am enjoying this theatre journey."
The Octagon's town centre space is currently closed for a multi-million refurbishment so the company have been on a tour of venues across the mill town from outdoor extravaganzas in Queens Park to a riotous festive show in a hospitality suite at the home of Bolton Wanderers out in Horwich. For this production the cast will be performing in the historic neoclassical Albert Halls that were the venue for a legendary series of hometown gigs by local lad Peter Kay.
"It's beautiful, and on the first day we had a tour round there, the way the set is going to be is going it will take in in the whole building, and we are not going to pretend we are somewhere else," muses Vicky. "It really lends itself to the production, and the big organ at the back is all going to be used, so it's exciting to have that building to work in as it adds more to the piece."
Vicky's skill as an actress means she is in constant work on the boards, but is still in demand on TV shows, being seen most recently playing Sandra Turner in Channel 4's Ackley Bridge.
"The difference is in TV it is a lot more technical in hitting your mark or putting your weight on a certain foot. It is a lot closer so you don't have the same freedom as it is a lot more intimate. It's just a different skill you have to lean on, and there is talk that I may go back.
"I did Father Brown as well, which was a period piece, so I enjoyed playing a prison warden being all corseted up. Everything I've been given I've taken something from which is why I left Corrie because I wanted to learn my craft. It is alright going to drama school but if you just do one thing all the time you are not really growing."
The Importance of Being Earnest is on from Thursday 6th June to Saturday June 15. To book www.octagonbolton.co.uk or 01204 52066.