When Richard O'Brien created The Rocky Horror Show in a grotty upstairs theatre way back in 1973 he could never have dreamed it would become the ultimate cult movie and tour endlessly right across the globe.
Now mad transvestite scientist Frank-N-Furter, Riff Raff and their gang of oddballs who corrupt an all-American couple one stormy night are back at Leeds Grand Theatre from Monday 19th August. Strictly Come Dancing Glitterball Winner Joanne Clifton plays the innocent Janet Weiss, but she might be one of the few people on the planet who didn't know much about this enduing classic.
"I didn't know anything about it until I auditioned. I knew of it, I'd heard the name, but I don't know what it was about or anything," recalls Joanne who has successfully switched from the ballroom to the stage.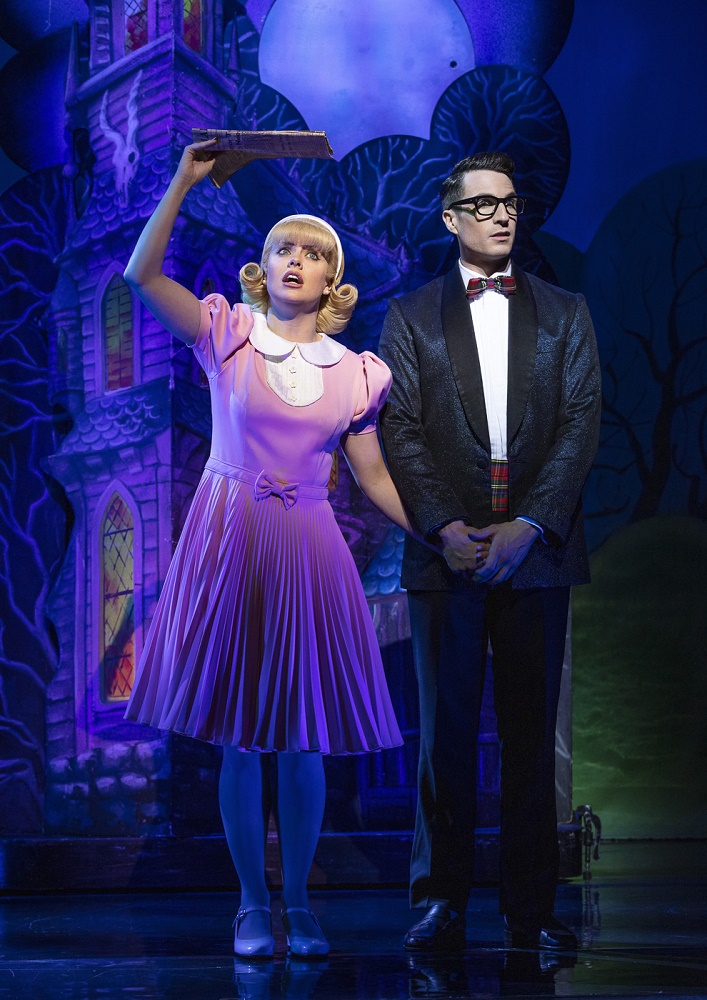 "It was only when I got the audition, they sent a link to YouTube so I watched see the film to see what it was. I was a bit confused the first time I watched it, but they sent the link to the stage version, and I could hear all the audience shout outs. It looked like the best fun anyone can everyone have, I love it."
One of reasons the shows has endured is the unique way the audience becomes an extra cast member. Every night the whole theatre teeters on the edge of total chaos as diehard fans, dressed up as one of the outlandish characters, effectively join in the onstage action.
"The audiences come - they're dressed up, they shout out, sing along, get up and dance and they hold objects up. We can't always react as it's only the Narrator and Frank who can react to what the audience says, but when they shout we have to leave gaps for the shout outs so they make sense.
"They sing along with us, and it's a wonderful feeling to have such responsive audiences at every single show as they know every single word, not only to the songs, but the script as well. It's quite useful if we forget our lines as we can just ask the audience."
The Rocky Horror brand has made millions over the years, but given the fanaticism of the audience, it brings a lot of pressure for the cast to not only honour its history, but bring something new to a show that means something special to every person in the auditorium.
"It was daunting when we started because there is an official Rocky Show fan club, and we were told that the head of the fan club has to kind of approve of us, so he came to see the first performance. Everybody was very nervous, but luckily he approved as I think they have cast each part perfectly."
Given the barrage of noise coming from the stalls the Narrator is key to retaining some semblance of order and quick-witted TV comic Steve Punt is the man in 'charge' in Leeds. Duncan James made his name in boyband Blue, and he is playing the charismatic cross dresser Frank who corrupts the wholesome Janet.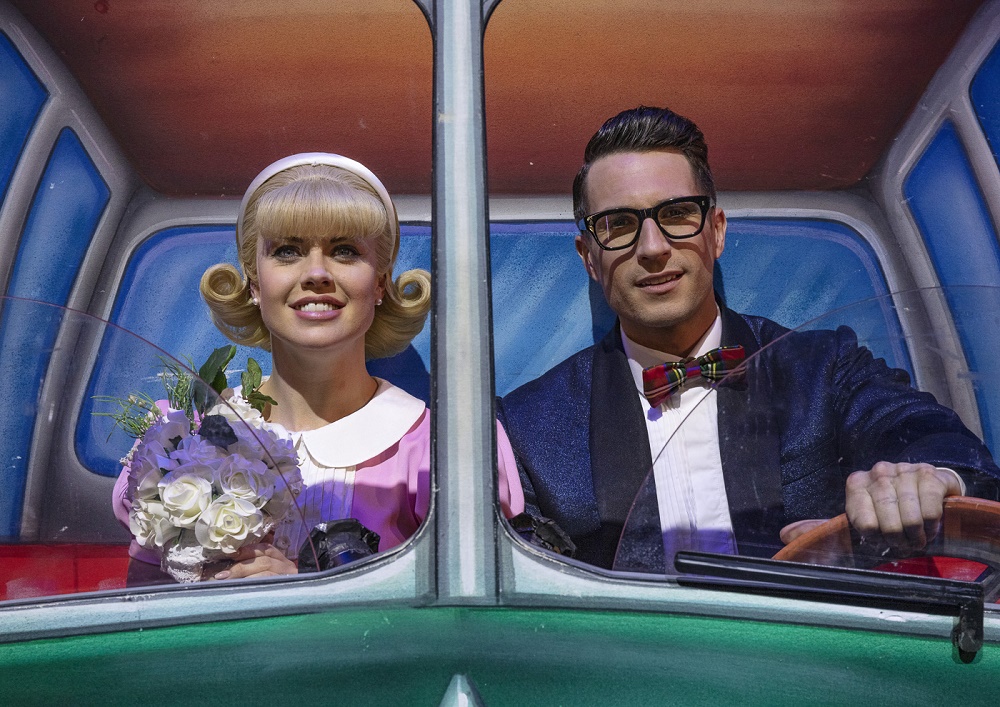 "I think Duncan was absolutely born to play that role and you can tell how much he loves it," says Joanne. "He just absolutely commands the stage as he's big, muscly and gorgeous. Put him in a pair of platform heels, stockings and a corset, and he is so sexy.
"Steve is very quick, very funny and very reactive to the audience. He's been with us a lot of the tour and has to listen to everything that is being said and have some quick come backs."
Joanne has worked hard to develop her stage career with long national tours of Thoroughly Modern Millie and Flashdance. Janet's journey from Brad's dutiful fiancée to something very, very different is a tricky one for any actor who takes on the role.
"The challenge is obviously doing the bed scene, especially when family members or friends are in the audience, which is quite embarrassing," laughs Joanne. "It's been a little bit of a challenge that I don't actually dance, so I can't rely on my dancing to cover anything that I do that isn't quite up to scratch.
"I don't have my dancing to fall back on in this, so I really have put in as much training as possible for this show, and upped my game on the acting and singing side. But it's the journey Janet goes on that is really exciting turning from this prime and proper all-American young lady into an animal really."
Last year Joanne's brother Kevin (from Grimsby) lifted the Glitterball at the same time as the curtain had gone up for his sister who had just kicked off the national tour.
"I was onstage with Rocky in Brighton, and what happened was we were in the middle of act one so I had people on both sides of the stage holding their thumbs going to me 'he won'. I had to hold it together for rest of that act, so I had to concentrate hard because I was really emotional, almost shaking and had tears in my eyes.
"I ran off at the end of the act and screamed, the cast came and cuddled me. I was trying to ring my brother for ages, but he wasn't answering his phone, so I had to put it on Twitter, and say can someone tell my brother to call me."
Kevin did eventually call his younger sister, but this is Joanne's third big UK tour, so does she see her future in sequins or greasepaint?
"I still love ballroom dancing, but my heart is in theatre. Hopefully, touch wood, I want be onstage for the rest on my life."
The Rocky Horror Show is at Leeds Grand Theatre from Monday 19th August to Saturday 24th August. To book www.leedsgrandtheatre.com or 0844 8482700