We talked to Julia about her first major theatre role and the joys of working on an immersive show. Mamma Mia! The Party which offers theatre, food, acrobatics and of course, the timeless music from Abba.
Where and when did you do your Drama School training?
I both trained at ArtsEd, in Chiswick from 2015 until 2018.
Do you have any advice for people leaving Drama School later this year?
It's going to be a lot harder than most other graduating years to get representation and to find a place in the industry but keeping positive and creative will help you!
What attracted you to be a performer? Did you always plan to go into Musical Theatre?
I was part of a musical theatre group in Paris since I was age 9. I was in awe of my teacher and she helped me realize my own passion for theatre. The first time being on stage was just the best feeling and I knew since then that I wanted to do this.
What is your dream role?
Sally Bowles in Cabaret. Although following the footsteps of Liza Minelli would be one of the biggest challenges ever.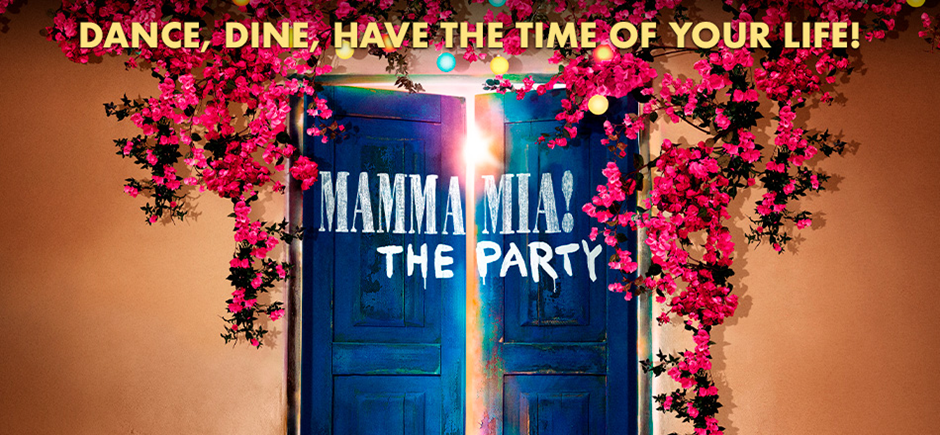 What are your top 5 favourite musicals?
I have so many but here are a handful:
1. Chicago (Kander and Ebb)
2. West Side Story (Bernstein & Kostal)
3. Carousel (Hammerstein II)
4. Something Rotten (Kirkpatrick)
5. Singing in the Rain (Freed, Brown and Hayton)
Apart from musical theatre, are there any other genres of theatre you would like to try, e.g. Shakespeare?
I would love to try everything that comes my way. For now, my focus is on musical theatre, but I would love to try straight plays or films and TV and keep learning new skills. That's what is so exciting about our industry.
For those who do not know what Mamma Mia The Party is, can you give us a brief explanation?
Mamma Mia! The Party is an immersive show and the story happens around you. The guests are welcomed in Nikos and Kate's beautiful Greek taverna where the family story comes to life. It's a whole new story (script by Sandi Toksvig) and with of course a succession of famous (and less famous) ABBA hits. A three-course meal is served during the breaks so you can enjoy some delicious Greek cuisine. The night finishes with an ABBA disco where the guests can dance the night away!
You play Konstantina. How is this going?
Konstantina is a very fun role to play. She is Nikos' daughter who falls madly in love with the British bad-boy Adam... much to the disapproval of her traditional father. It's a joy for me to be able to play someone who is very in-touch with her emotions but also keeps her integrity throughout, having both moments of wanting and feistiness. And I get to sing loads of iconic ABBA songs!
It's also my first leading role which makes it even more special.
This show is immersive, have there been any funny moments with audience members?
Being an immersive show, we have had some funny interactions with the audience. With drinks being served throughout the show it's a very joyous atmosphere and people are singing and dancing with us. There was one time when mine and Adam's romantic duet had a third party involved as one woman decided to join in. I had to up my game out of fear that he'd run of with the other woman!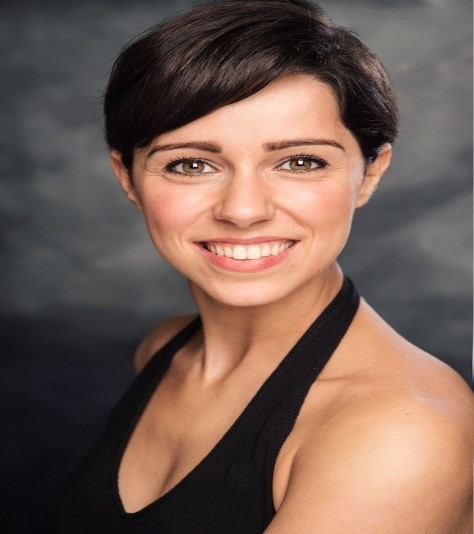 At one point in the show, you are suspended on a trapeze. What training was involved to do this?
Yes! I was taught by our amazing aerialists from the show. I had rehearsals to learn the routine and tried it slowly without the show conditions at first. They then added in height, lights and open fountain underneath gradually, as it can be disorienting at first. It's so much fun to do every night but you need to come and see what our professional aerialist does, it's breath-taking!
Julia Imbach
Training: Arts Educational Schools, London
Theatre: Konstantina (lead), Mamma Mia! The Party – The O2, Joseph and the Amazing Technicolor Dreamcoat (Kilworth House Theatre), A Little Princess (Royal Festival Hall)
Mamma Mia! The Party is set to continue at The 02 in London later this year after the current restrictions around Covid 19 are lifted. https://www.mammamiatheparty.com/gb/en/