The Book of Mormon is one of those musicals like Hamilton that on paper shouldn't really work but then turns into a smash hit picking up armfuls of awards.
This tale of two naive Mormon Missionaries was co-written by South Park creators Trey Parker and Matt Stone joined by Bobby Lopez who co-wrote Avenue Q and Frozen. This sometimes brutal but warm-hearted satire won nine Tonys and four Oliviers when it transferred to the West End.
The first UK touring production of the show was due to come to Leeds Grand Theatre this month, but the Covid-19 virus lockdown has meant it has been rescheduled until Spring 2021. Fresh out of drama school George Griffiths who plays Elder Smith Is one of thousands of actors and creatives who are now off the road in social isolation as theatres rightly closed their doors to protect the health of performers and customers.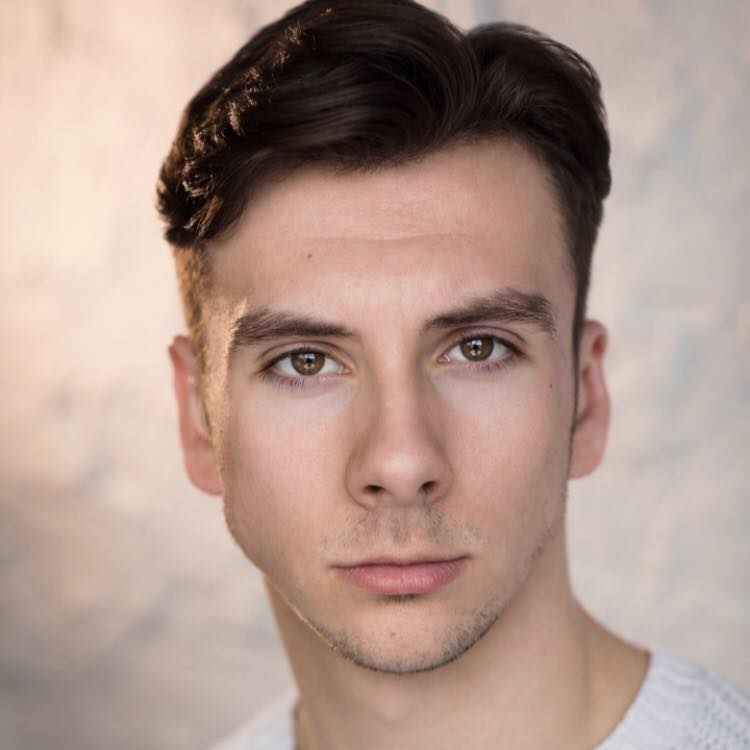 The show revolves around how most young members of The Church of Jesus Christ of Latter-day Saints volunteer to become Missionaries – known as Elders - who fan out across the globe knocking on doors to spread their faith. The tale of Elders Price and Cunningham starts as they graduate from missionary training school hoping for a plum posting, but instead are posted to Africa to spread the message there.
"Elder Price is seen as a 'supermormon' who is tall, handsome and a top of the class guy," says George. "He's hoping to be sent to his favourite place, and he believes that God will do this as he's worked hard, he knows the Bible and the rules. He gets partnered with, I guess, the dunce of the class, Elder Cunningham, who is this overweight guy, and doesn't know much about the religion. He's just there for the banter to be honest.
"The story follows their journey of trying to convince this Ugandan population, who have a very different life of poverty and disease to what these privileged white guys have, and it's the Elders attempting to convert them to Mormonism."
Griffiths trained at ArtsED in London on their musical theatre degree which allowed him to work with some high-powered visiting creatives - many of whom had passed through the doors of this prestigious stage school.
"The school has such a known success rate they often get creatives, casting directors and past alumni to come into do workshops. So. for example, one of my third years shows had Luke Sheppard come in to direct it, he had just directed &Juliet, In The Heights and Adrian Mole all in the West End. It's nice to get these prestigious creative people to work with us."
As luck would have it for Griffiths he was asked to sing for the casting director of the first UK touring version of Book of Mormon who was visiting the school. Four auditions later and his first gig after college was joining one of the biggest tours of the year.
"You have such a stigma on going to drama school – you have to train for three years, then try to get an agent and audition to get a show," says Griffiths reflecting on his expectations of life after college. "I'd been under the impression that it was going to one of these long hauls, which I was fully prepared for. I think I had a false sense of what my career would start like as it all happened in the space of a week.
"I had my finals in February, and in the same week I had to get an agent as I'd already signed the contract for the show, but it's best to have an agent to help me through this next year as we are touring Europe, and with regard to cover fees. It was a bit mental, but I was very lucky and grateful to be in that position before even graduating."
As well as his main role the recent graduate is also understudying Elders Price and Cunningham, which for an experienced actor would be challenging enough, let along someone on their first big tour. But he says the discipline his tutors drilled in is really paying off when he has to step up.
"Going back to my training we did certain projects where they'd get us prepared for being understudies, or a swing where you had to learn loads of different tracks," recalls Griffiths of his three years at college working on his craft.
"It is about the right mindset to put aside an hour out of your day to go 'Ok, today I'll go through this scene or this dance movement'. It came to me easier than I thought, as if someone had turned round to me and said for your first job you'll be doing an international tour, understudying both main parts, I would have panicked a bit. But the creative team have been so warm and welcoming I wouldn't have been able to do it without them."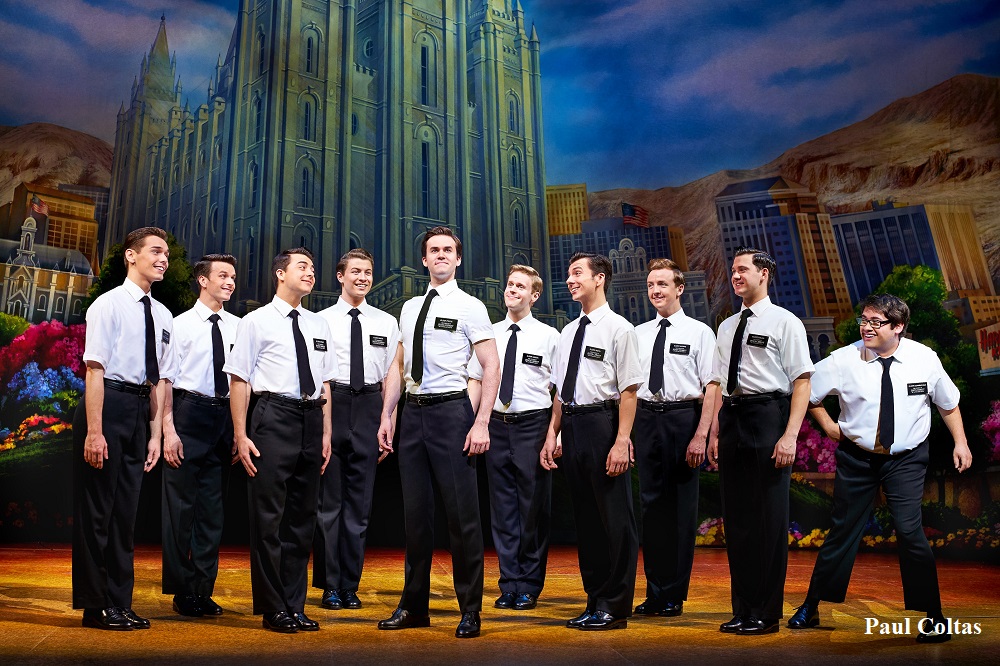 One of the most surprising things was the relatively relaxed attitude The Church of Jesus Christ of the Latter-day Saints took to a show that on one level satirises their faith, but the creators claim ultimately endorses the positive power of love and service.
"After every show there is always Mormons outside the theatre with the actual books themselves and they are speaking to the audience," notes Griffiths. "We were in Manchester for 12 weeks, and I started to get friendly with a few of the Elders who were telling me that there has been lots of people get in touch with the church to learn more about the religion.
"Although it does jest about religion itself it never discriminates, or says Mormons are silly, and this is a stupid religion. It makes a jest out of the whole situation, if anything it makes more of a joke out of the white privilege these guys have when they go to this country, and don't have a real sense of what the world is actually like out there."
And in a clever marketing move the church decided to engage with the show in a very direct way.
"There's adverts in the programme saying 'You've seen the musical, now read the book' and this is why it's written so well as it warps up the show by saying that we might change some things, or break the rules a bit, but we can all be a community, and still love each other for race, gender and whatever they believe themselves to be. As long as there is love and positivity in the world then we are winning.
"That's quite an important message, especially at the moment as there is so much crisis going on at the moment."
The Book of Mormon is at Leeds Grand Theatre from Tuesday 23rd March to Saturday 10th April 2021. At this stage ticketholders do need to do anything at the moment as the theatre will contact them.
***UPDATE***
During lockdown George is offering Book of Mormon workshops, audition prep and acting through song sessions. They can either be one-to-one or group sessions via Zoom. For more details email This email address is being protected from spambots. You need JavaScript enabled to view it.