The current nationwide lockdown has created new challenges for all theatre makers including Leeds based Riptide who specialise in immersive productions.
They boast that their productions, like The Lucky Ones where actors interact with participants carrying out often very challenging tasks, not only break the fourth wall, but smash the other three down too.
So, in this period of social isolation they have decided like many other companies to go virtual with a new idea called Project Intimacy.
"There's a real need at the moment for connection in a time of isolation and quarantine," says riptide Artistic Director Alexander Palmer. "There's a rise in video conferencing as people want that human connection so Project Intimacy is an ambitious way to pair audience members from across the UK with each other for a two-week experience.
"That means when you buy a ticket you complete a questionnaire, based on your answers we will pair with someone and on the start date you will get the phone number of the other person."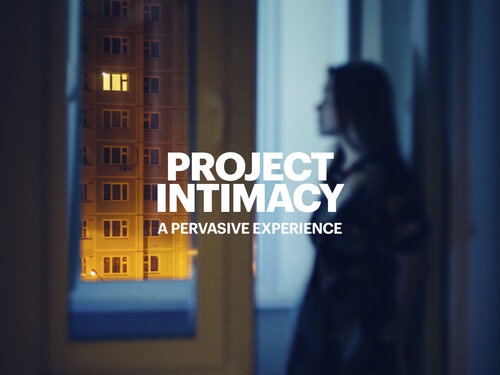 But like all Riptide projects there is a twist which forces those who sign up to really think about what they are doing with the person they are paired up with and why.
"You won't get any sort of information about them – their name, gender, picture – it's not really based on any of that," notes Palmer. "It is an interesting kind of social experiment, I don't really want to call it that, but that's what people are coming back to us with.
"As a company we will curate that relationship, so we will give inspiration, prompts, challenges or tasks for people to complete. People want to do it for different reasons, and as an audience member you can choose how you spend those two weeks."
Anyone who taken part in riptide projects knows there whilst there is an element of control the company are always trying to test the limits of the volunteers who sign up to take part.
"Part of the questionnaire is do you want to be paired with someone who has similar thoughts to you, or do you want to be challenged? Immediately you can decide how you want that two weeks will go, if you want to paired with someone who has a completely different political view to you, for example, and if you want to engage in a debate about the world you can do.
"Or if you want to connect with someone you might otherwise have never met but they live in Plymouth and you live in Edinburgh. It is an opportunity to connect with like-minded people to form friendships, and to exercise that muscle that we are not doing at the minute."
The obvious question is while no-one will be meeting physically due to the lockdown rules you can still be offended or upset by what the person you are paired with says or writes. So how can riptide safeguard the participants from inappropriate behaviour?
"We can see the challenges of that, but we are setting up the experience in good faith, and we are relying on participants to police themselves and buy into a shared set of ground rules which we set out on the website," notes Palmer who is clearly well aware of the potential dangers.
"There's a safeguarding aspect so if something happens you can contact us and we can pair you up with someone else so there is an escape route there.
"Some of my friends have asked me is this a dating experience and the answer to that is absolutely not as there are enough dating apps out there. This is to allow space to connect with someone you would have never met before."
With those safeguards in place, and the goodwill of the pairs, the riptide team are convinced this experiment will provide people with some much-needed diversions as we face weeks of sitting around the house desperately searching for something to do.
"Many people I know are in isolation on their own, so the amount of human interactions they are having is very, very small. I don't think we would be doing this project if we weren't in lockdown right now. It's absolutely born out of the times we are living in, this is a reaction to what some people need and are craving."
To sign up all you have to do is go to http://theriptide.co.uk/projects#/projectintimacy/