In the first of a two-part interview with Pitlochry Festival Theatre's Elizabeth Newman our Features Editor Paul Clarke asks her about the challenges of being an artistic director in the midst of a worldwide pandemic.
After eight successful years as Bolton Octagon's Artistic Director, Elizabeth Newman moved across the border to lead the team at Pitlochry Festival Theatre, but just as she was preparing to launch a new season of productions COVID-19 struck.
Elizabeth and her team at the Perthshire venue are in lockdown after scrapping that season of work. They've been using that time to create online work in the maelstrom of a totally unprecedented challenge for the theatre world that managed to keep the lights on even as the Luftwaffe were dropping bombs on London.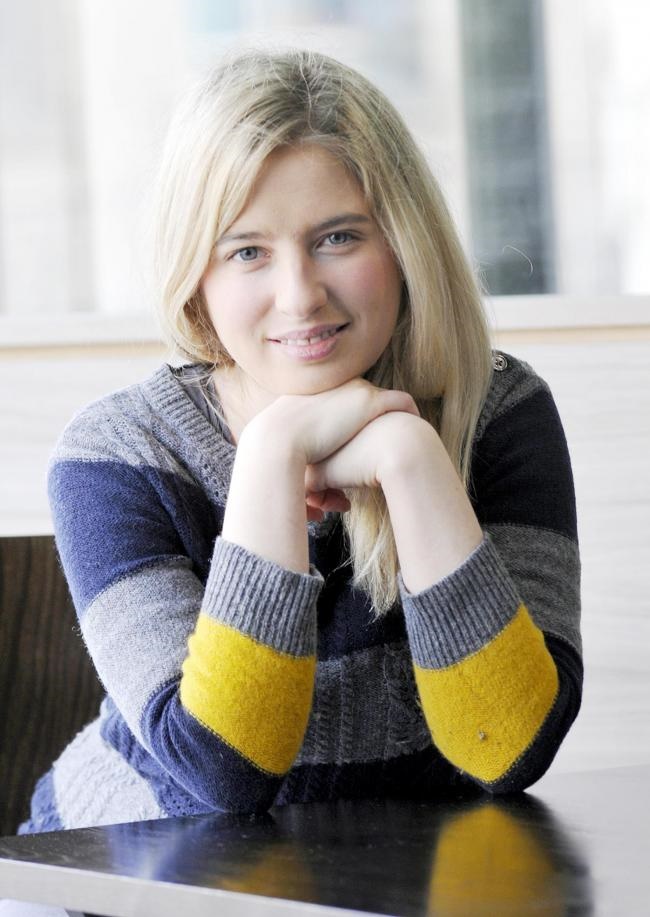 There's not a theatre in the land who haven't carried out a feasibility test looking at what the current social distancing rules means for their capacity, and like everywhere else the result was bleak at the self-styled 'theatre in the hills'.
"All of the tests we have done looking at social distancing in the auditorium are not financially viable, it is not going to work," says Elizabeth. "We have been looking at how we can make work outdoors until we can be in a confined space with large numbers of people. I think a lot of organisations are not going to make socially distanced performances work in their auditoriums as they will never find a way of covering the costs of the production with such reduced capacity.
"We just have to ride out the storm, I think it's unhelpful that people keep referring it to as a warlike scenario, it's not, it's a disease, an illness. It's not something you can fight in that way, and we have respond to it as such, and so the best way to do that is to think really carefully about what we are able to do, and prepare for the moment when we can finally come back together."
Most artistic directors slowly build up their careers before taking a hot seat, and Newman is no different. But no amount of training, or years of experience, could prepare the sector's senior leaders for what hit them a few short weeks ago.
"In regards of being an artistic director right now it's a sheer test of imagination, imagining how we are going to financially survive this situation, but also imagining how we are going to continue to reach and engage with audiences in a meaningful way that helps them make sense of the situation, but also offers comfort and respite at the same time.
"It's like nothing we could ever have planned for, it's out with our lived experience, and I don't just mean in theatre, I mean in regard to the world. An industry like theatre has lots of different back up plans, or scenarios, that are about organisational changes, the need to make more money or losing funding. But never before have we stopped from the sheer act of congregating."
In a strange way this enforced move away from the traditional model of putting bums on seats in a confined space has unleashed a wave of new thinking as companies figure out innovative ways to keep their audiences engaged.
"That has been the thing that has challenged my imagination the most, but it's really confirmed for me what is unique about theatre, and what makes it extraordinary, which is the coming together in communal space and experiencing a ritual, which is about shared experience where you are engaging with the exactly the same thing at exactly the same time," reflects Newman on this brave new world for theatre makers.
"And the experience of those around you in the audience is informing your experience just as much as what you are seeing onstage. That is what's been a really important moment of my own learning, and remembering why I have dedicated my entire professional life to make theatre because it is an extraordinary thing.
"I think people are beginning to really understand how much rides on being present with each other physically, and social distancing hasn't people stropped communicating socially, but what it has done is stop it being alive in a corporeal form. We are animals and we react and respond on what we picking up from the other person."
If there is anything positive to come out of this terrifying pandemic it is the outpourings of support for artists not only from their audiences, but the wider community who understand modern theatres are so much than just a stage in a building.
"Our community is the whole of Scotland as 80% of our audience comes from all over the country. We've had incredible support from around the UK, people sending letters and checking we are alright. Generously donating to help us through this difficult time as unlike some of the theatres you love going to PFT has to earn 85% of its income.
"We are in a different situation to lots of subsidised organisations, and that's why we have been thinking really hard about what we can do to keep people engaged, so that when we can reopen they do come back in as high a number as possible .
"We have to look at how maybe we make work outside, online and enabling that communal activity to occur during an unprecedented situation."
In the second part of this interview Elizabeth talks about the work they are doing to connect with their audience, and about a new work they commissioned from leading Scottish playwright David Greig.
To find out more about Pitlochry Festival Theatre's online offer go to https://pitlochryfestivaltheatre.com/